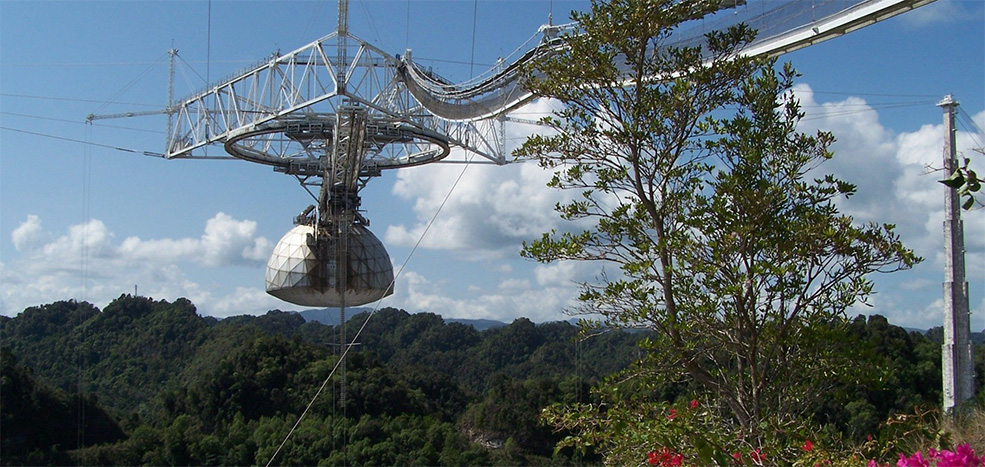 Arecibo Observatory
Arecibo, Puerto Rico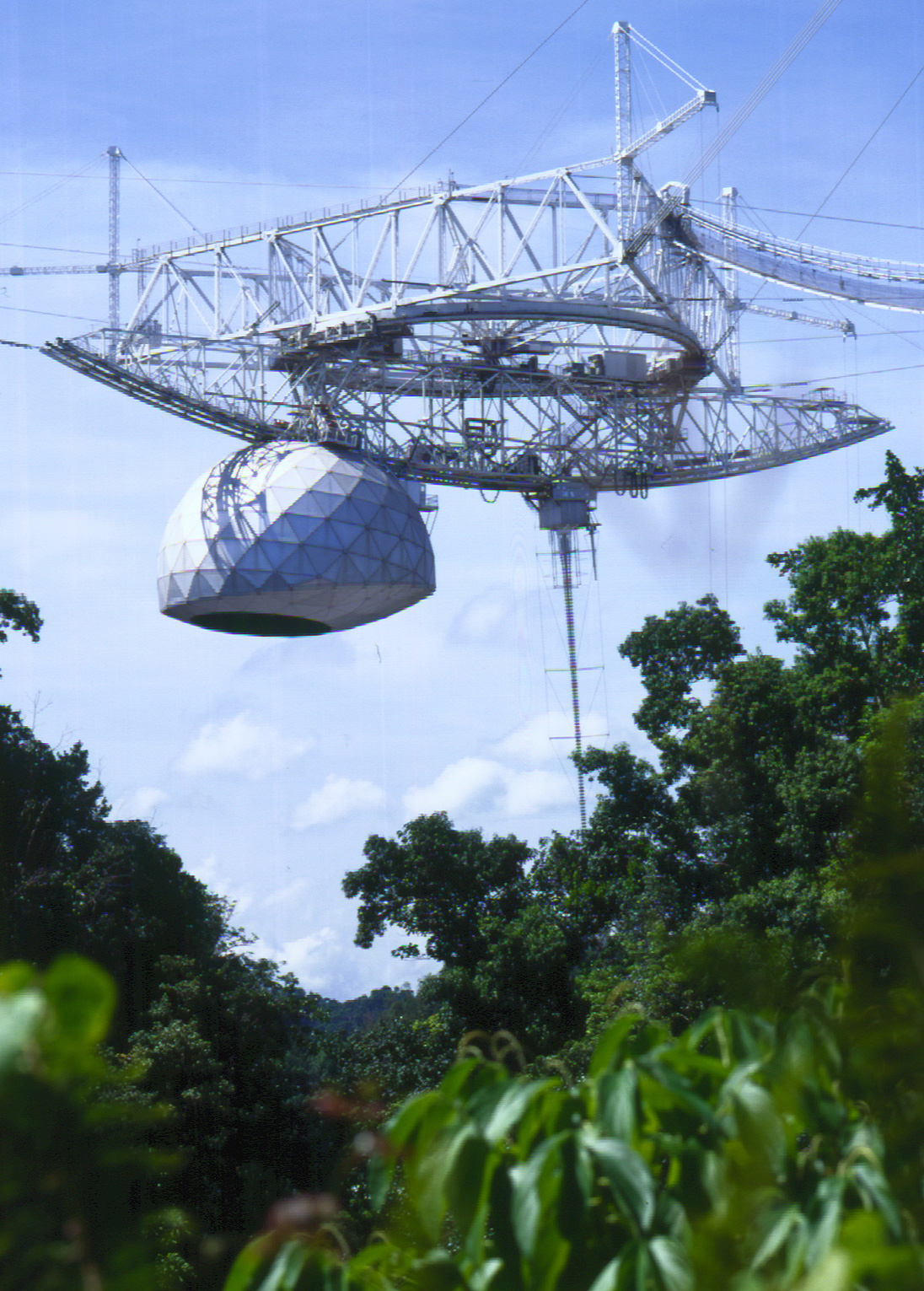 The Arecibo Observatory is located near the north coast of Puerto Rico in the town of Arecibo. It is home to the largest and largest single parabola radio telescope in the world. It was built inside a depression left by a landslide.
The Observatory, used by astronomers and scientists around the world, is recognized as one of the most important national research centers in the area of radio astronomy, planetary astronomy and atmospheric studies.
In the Observatory is the Ángel Ramos Foundation Science and Visitor Center which includes interactive exhibits, audiovisual equipment and information panels about the earth and our solar system and the stars and galaxies, among other science-related topics. At the entrance there is an exhibition of discoveries of astronomy. There you can perform experiments that will help you understand astronomical principles.
The Observatory has an auditorium that presents a 20-minute film about the work carried out there. At the end of the film you will see the radio telescope in action. Families and children can enjoy the beautiful view from the observation deck and end their visit in the souvenir shop where they will find books and educational games.
The hours are from 9:00 a.m. at 4:00 p.m. from Wednesday to Sunday, except in high season (June 1 – July 31 and December 15 – January 15) which is open from Monday to Sunday. The observatory has an admission cost of $ 12 per adult and $ 8 per child.
The Observatory has a plate surface measuring 305 meters in diameter and 50.90 m deep. It is made up of approximately 40,000 perforated aluminum panels (each 0.91 x 1.82 m), supported by a network of steel cables that is suspended over the sump, each approximately 1 by 2 meters, supported by a mesh of steel cables. steel.
The receiver is on a 900-ton platform suspended 137 meters above the dish by 18 cables that are attached to three reinforced concrete towers.
How to get there:
From San Juan, take Route 25 or 26 to Route 18, which in turn leads to Route 22 (Expreso de Diego), heading west. Follow this road for 47 miles and turn right at exit 77B. You will be on Route 129, in the direction of Lares. After less than three miles, turn left onto Route 63 (you will see a Texaco gas station on the corner) and follow this highway for approximately 5 miles until you reach (on the left) onto Route 625. In three miles, you will arrive the observatory.