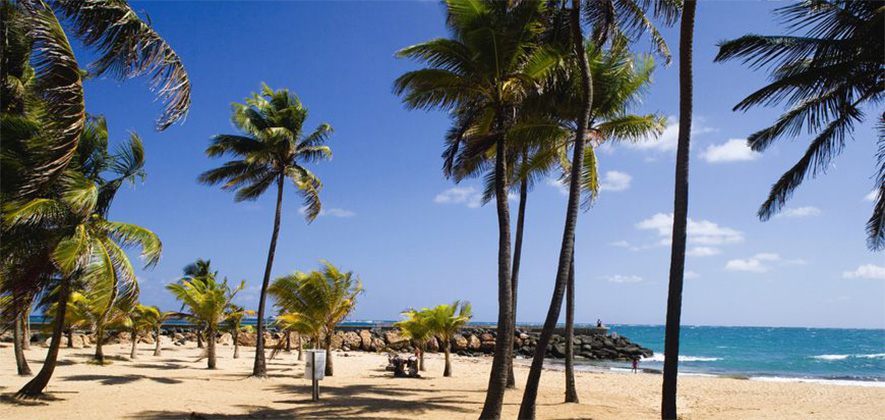 Condado Beach
San Juan, Puerto Rico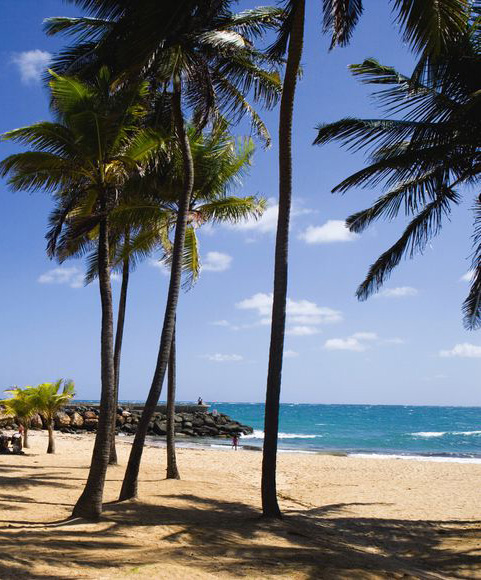 The Condado Beach is a small beach surrounded by hotels. From there, the view of the tourist area of San Juan is magnificent. Crossing the Dos Hermanos Bridge, east of Ashford Avenue, you will find this small hidden beach in the northeast corner with soft golden sand shaded by palm trees and almond trees. Although the beach is small, it certainly makes up for it with its clear, calm and aquamarine waters.
The beach is excellent for swimming, sunbathing or enjoying with the family. In front of the beach there is a hotel that sells drinks and rents chairs. The beach has showers and lifeguards. This beach is also a historical site which on the other side, you can enjoy the views of Fortín (Fort) San Geronimo that contrast with the modern architecture of Plaza Caribe Hilton.
The Condado Beach is managed by National Parks. The beach is kept clean thanks to the modern Condado Condado Hilton, an excellent option for families with children who want to enjoy a beach suitable for swimming and playing in the water.