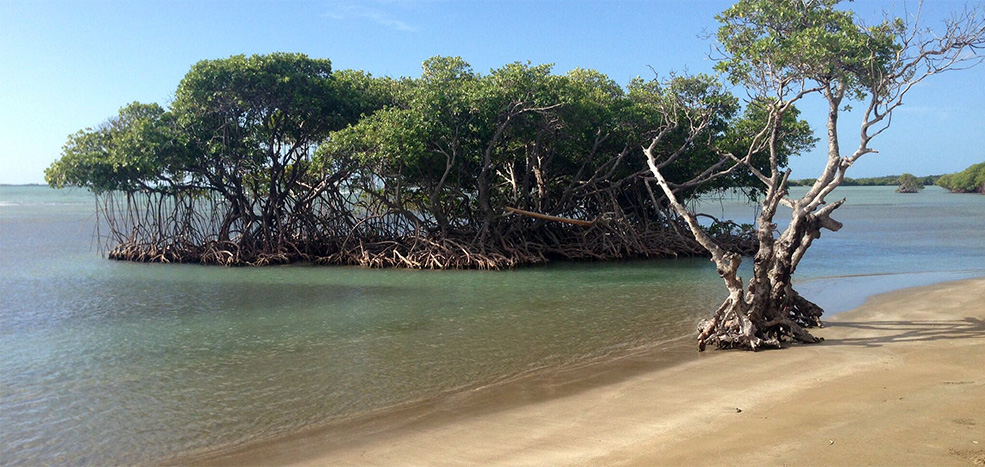 Jauca Beach – Jauca Bay
Santa Isabel, Puerto Rico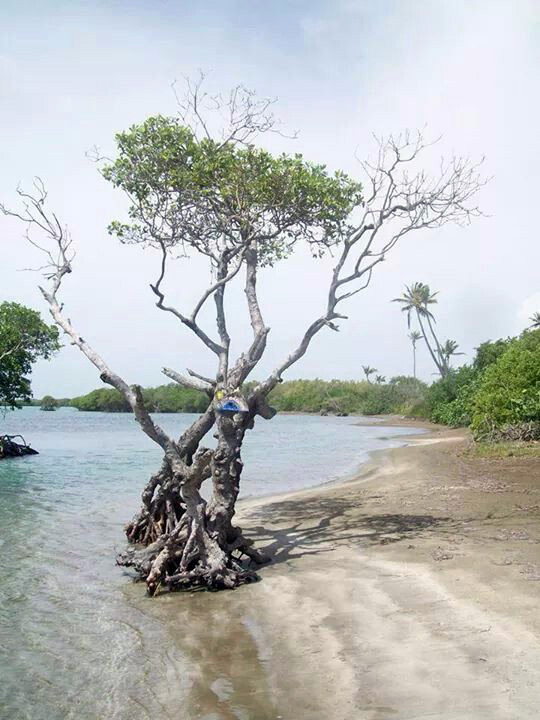 Jauca Beach is located in the south of the island of Puerto Rico in the municipality of Santa Isabel and east of Ponce. The beach is part of the Jauca Bay, where mangroves and palm trees abound. The sand is dark in color.
Jauca Beach is a quiet beach where the majority of visitors are local residents, since it is located in a residential area which is not very crowded. However, it is frequently visited by windsurfers from other parts of the island, due to its reliable breeze.
If you want to entertain yourself collecting seashells, fresh stones and weathered driftwood, the south coast is a hidden treasure, but this bay and its beach is a good and privileged sandy coast.  There's no bathroom facilities, however nearby there are kiosks with typical dishes and parking at an additional cost.
It is recommended to have all the necessary items to stay on this beach.
The Bay of Jauca
Jauca Bay is located between the municipalities of Santa Isabel and Salinas. The place has flat and calm waters with a wide strip of dark sand, of volcanic origin. Its vegetation is composed of coconut palms, emajagüilla and mangrove.
Access to the coast is limited due to structures in the Maritime-Terrestrial Zone. This beach adjoins the Punta Patrona Nature Reserve and from where you can see the Caracoles, Cabezazos, Alfeñique and Los Puercos islet Cays.