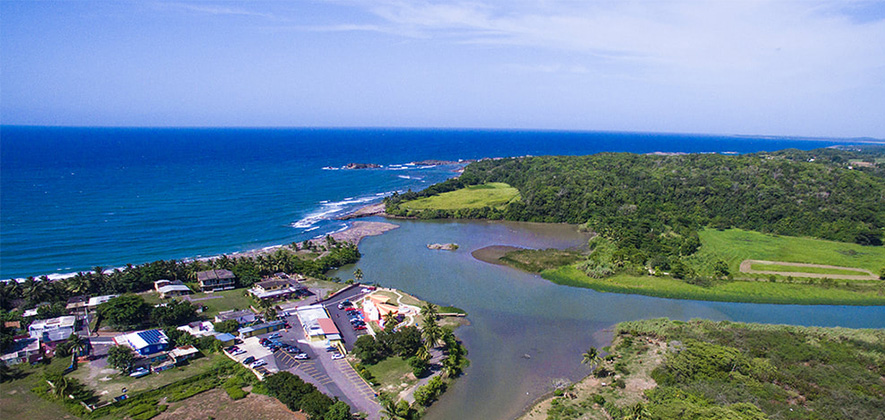 La Boca Beach
Barceloneta, Puerto Rico
La Boca Beach is a black sand beach located near the mouth of the Río Grande of Manatí. The beach is located in the Barceloneta and Manatí area on the north coast of the island. It is not really a beach for swimming, but it is ideal to visit it anyway.
There are two black sand beaches in the north, La Boca beach and La Esperanza beach, both are along the same mile of coastline, however they are separated by a river and some beige sand beaches.
This black sand beach is long, it runs west from the mouth of the river along a very long path, where little by little it clears until it turns beige again. Black sand varies in areas from soft powder to rough grains.
Although it is not a beach for swimming, it is ideal for a walk on the beach. The unprotected north coast has big waves, which you can see the surfers on this beach.
This beautiful place has an artisan market, a beautiful and modern boardwalk and a variety of restaurants where you can enjoy good typical food and the beauty of the place.
La Boca Beach is easily accessible and just a few steps from the highway. The Beach is available 7 days a week for your enjoyment.
How to get there:
From the San Juan area: Take Route 22 West to the Barcoloneta exit. Then take Route 140 to Route 684 north. Follow all the way until you can turn left into the ocean. There the black sand beach begins.
There is a small empty lot to park right at the end of the street, from which you can walk to the beach.