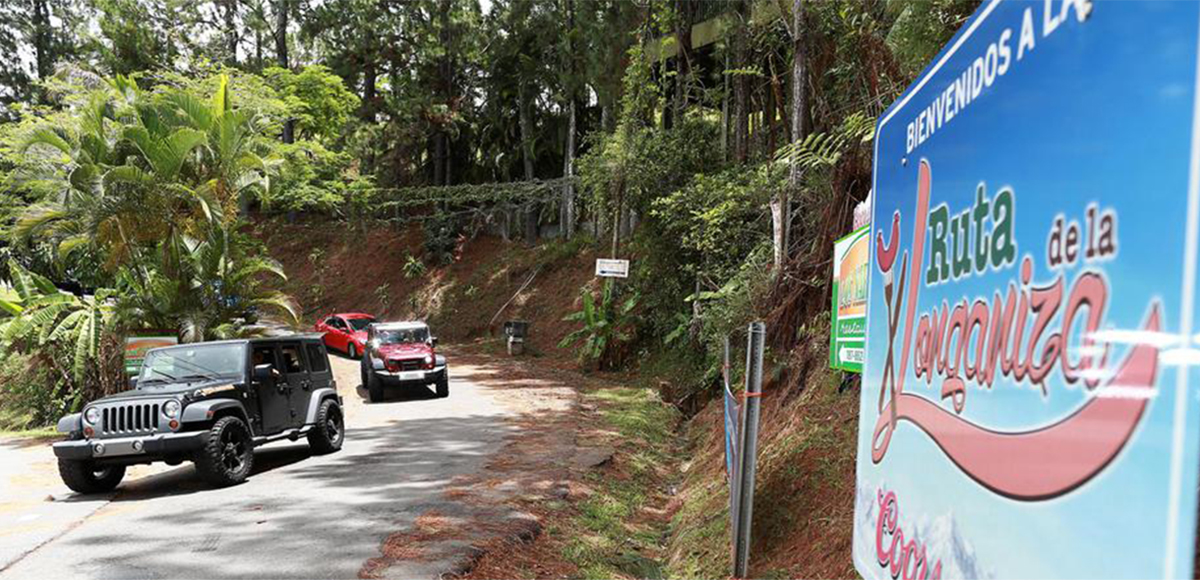 Longaniza Route "Ruta de la Longaniza"
A Savory Sausage Trail in Puerto Rico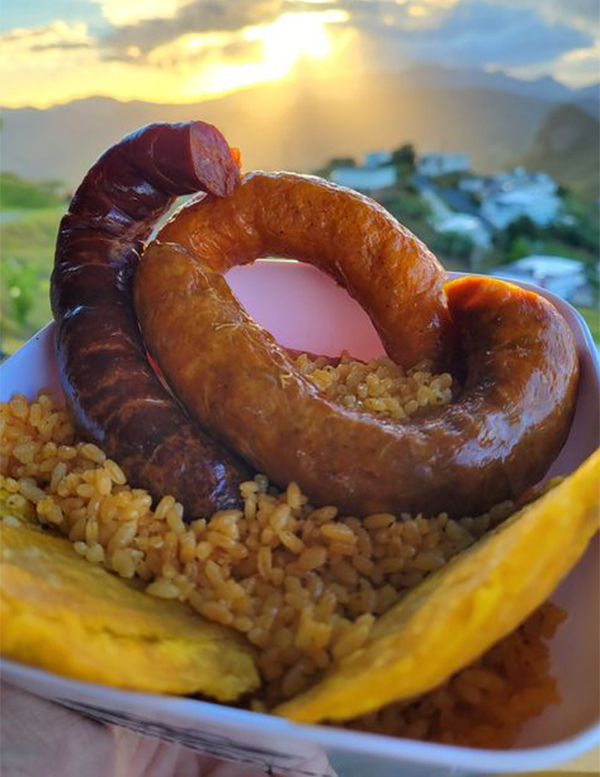 The Ruta de la Longaniza (Longaniza Trail) is a culinary route that celebrates Puerto Rico's love of sausage. Located in the central mountains of the island, the route is about 15 miles long and is lined with dozens of restaurants that specialize in longaniza.
Longaniza is a traditional Puerto Rican sausage made with pork, garlic, paprika, and other spices. It is typically grilled or fried and served with mofongo, rice, or other side dishes.
The Longaniza route is a great way to experience the culture and cuisine of Puerto Rico. As you drive along the winding mountain roads, you will enjoy stunning views of the countryside and pass through small villages. You will also have the opportunity to try a variety of longaniza dishes at the many restaurants along the route.
In addition to the restaurants, there are also a number of other places to stop along this route. You can visit local farms, coffee shops, and souvenir shops. You can also stop at the Mirador de Orocovis, a scenic overlook that offers stunning views of the surrounding area.
As visitors continue along this route, they will pass through several other towns, including Barranquitas, Comerío, and Naranjito. Each of these towns has its own unique culinary offerings, but longaniza is the star of the show.
Longaniza lovers can expect to find a wide variety of dishes to choose from including:
Longaniza frita: This is the most popular way to prepare longaniza. The sausage is simply fried until golden brown and crispy.
Longaniza guisada: This dish is made with longaniza that is simmered in a sauce made with tomatoes, onions, and peppers.
Longaniza al horno: This dish is made with longaniza that is baked in the oven until it is cooked through.
Longaniza con arroz: This dish is made with longaniza and rice that is cooked together in a broth made with tomatoes, onions, and peppers.
No matter how it is prepared, longaniza is a delicious and satisfying dish. It is the perfect food to enjoy on a warm day with a cold beer or glass of wine.
Here are some tips for visiting the Longaniza route:
The Route is best visited on weekends, when the restaurants are busiest.
Be sure to try some of the other local dishes that are served on the Ruta de la Longaniza, such as mofongo, tostones, and arroz con gandules.
If you are driving through this route during the summer months, be sure to wear sunscreen and a hat, as the weather can be quite hot.
If you are driving to the Ruta de la Longaniza, be aware that the roads can be winding and narrow. Drive slowly and carefully.
The Ruta de la Longaniza is a great way to experience the culinary delights of Puerto Rico. With its variety of longaniza dishes and other local offerings, this route has something to please everyone.