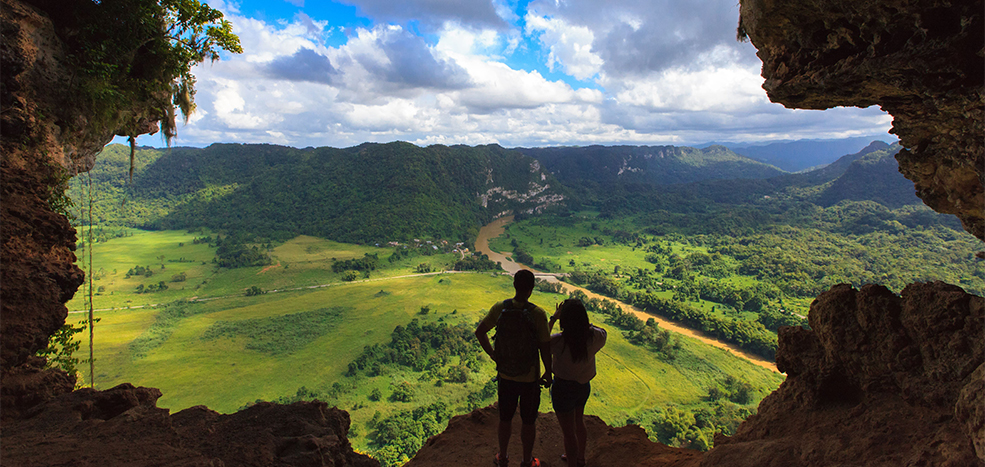 Puerto Rico Sights & Attractions
Discover the Hidden Gems: Unveiling Puerto Rico's Must-See Attractions
Puerto Rico's hidden gems offer a glimpse into the island's diverse and captivating offerings. From historic sites and natural wonders to unique cultural attractions and stunning beaches, there is something to entice every traveler. By venturing off the beaten path and exploring these must-see attractions, you will discover the true essence of Puerto Rico.
A Walk Through History: The Best Historic Sites in Puerto Rico
Puerto Rico is a Caribbean paradise with something to offer everyone. Whether you're looking for adventure, relaxation, or a taste of culture, you'll find it here. Adventure seekers can hike through the rainforests, go kayaking in the bioluminescent bays, or scuba diving in the crystal-clear waters. Those who prefer to relax can spend their days sunbathing on the beach, swimming in the ocean, or exploring the charming towns and villages. Culture lovers can immerse themselves in the island's lively festivals, mouth-watering cuisine, and fascinating history.
Historic Sites and Landmarks
Uncover the Rich History of Puerto Rico: Explore its Iconic Landmarks
A testament to its colonial past, Puerto Rico is home to numerous historic sites and landmarks that transport visitors back in time. One such gem is the imposing Castillo San Felipe del Morro, a 16th-century citadel that stands proudly in the capital city of San Juan. Its majestic walls and strategic location offer breathtaking panoramic views of the Atlantic Ocean. Another must-visit is the picturesque town of Ponce, known for its well-preserved Spanish colonial architecture. Explore the historic Ponce Cathedral, stroll along the colorful streets, and immerse yourself in the vibrant atmosphere of this charming city.
A Walk Through History: The Best Historic Sites in Puerto Rico
Natural Wonders and Outdoor Activities in Puerto Rico
Explore the Island's Natural Beauty
Nature lovers will be in awe of Puerto Rico's natural wonders and outdoor activities. El Yunque National Forest, the only tropical rainforest in the U.S. National Forest System, is a paradise waiting to be explored. Hike through lush trails, discover hidden waterfalls, and listen to the symphony of exotic birds. For adventure seekers, head to the Bioluminescent Bay in Vieques or Fajardo, where you can kayak through glowing waters filled with microscopic organisms. And let's not forget the stunning beaches that dot Puerto Rico's coastline, offering opportunities for snorkeling, surfing, and simply unwinding under the Caribbean sun.
Discover the Natural Wonders of Puerto Rico
Puerto Rico's Unique Cultural Attractions
Discover the Island's Hidden Cultural Gems
Puerto Rico is a melting pot of cultures, and its unique blend is reflected in its vibrant cultural attractions. Explore the colorful streets of Ponce, known as the "Pearl of the South," and visit the Museo de Arte de Ponce, which houses a world-class collection of European art. Immerse yourself in the rhythmic beats of salsa in the lively neighborhood of Santurce, where you can dance the night away at one of the many salsa clubs. And for a taste of Puerto Rico's African heritage, visit Loíza, a town famed for its Afro-Caribbean traditions and vibrant festivals.
Must-Visit Beaches in Puerto Rico
Discover the Natural Beauty of Puerto Rico's Beaches
No visit to Puerto Rico is complete without spending time at its breathtaking beaches. From the palm-fringed shores of Flamenco Beach in Culebra to the picturesque Playa Sucia in Cabo Rojo, there's a beach for every type of traveler. For a more secluded experience, head to the pristine shores of Playa Negra in Vieques, where you can relax and soak up the sun in peace. And if you're a surfing enthusiast, make your way to Rincón, known as the "Caribbean's surfing capital," where you can catch some of the best waves in the region.
A Caribbean Dream: The Best Beaches in Puerto Rico
Exploring the Culinary Scene in Puerto Rico
Explore Puerto Rico's Flavorful Fusion Cuisine
Puerto Rico is a food lover's paradise, and exploring its culinary scene is a must. Indulge in traditional dishes like mofongo, a delicious mash of plantains and garlic, or lechón, succulent roasted pork. For a taste of the island's seafood bounty, try the famous Puerto Rican shrimp mofongo or sample the fresh catch of the day at a local seaside restaurant. And don't forget to sip on a refreshing piña colada, a drink that originated in Puerto Rico and is best enjoyed with your toes in the sand.
Off-the-Beaten-Path Destinations in Puerto Rico
Hidden Gems of Puerto Rico: Off the Beaten Path
While Puerto Rico has its fair share of popular attractions, venturing off the beaten path will reward you with hidden gems that few tourists get to experience. Explore the mystical beauty of the Camuy River Cave Park, where you can descend into a subterranean world filled with stalactites and underground rivers. Visit the sleepy town of Jayuya, nestled in the mountains, and learn about the indigenous Taíno culture at the Museo de la Historia de Jayuya. And for an adrenaline rush, hike to the summit of Cerro de Punta, the highest peak in Puerto Rico, and be rewarded with panoramic views that stretch as far as the eye can see.
Tips for Visiting Puerto Rico's Must-See Attractions
Planning Your Perfect Puerto Rico Vacation
When planning a trip to Puerto Rico, there are a few tips to keep in mind to make the most of your visit. Firstly, consider visiting during the shoulder seasons of spring and fall, when the weather is pleasant and the crowds are thinner. Secondly, make sure to pack sunscreen, insect repellent, and comfortable walking shoes, as you'll be spending a lot of time outdoors. And finally, don't be afraid to venture beyond the popular tourist areas and explore the lesser-known corners of the island, where you'll find the true magic of Puerto Rico.
Here are some additional tips to ensure a memorable experience:
Research and prioritize: With so many attractions to choose from, research and prioritize the ones that align with your interests.
Transportation: Renting a car is recommended to explore the island at your own pace.
Weather considerations: Keep in mind the weather conditions and plan accordingly, especially for outdoor activities.
Language: While English is widely spoken, knowing a few basic Spanish phrases can enhance your experience and interactions with locals.
Respect the environment: When visiting natural sites, follow guidelines to preserve the beauty and integrity of the ecosystem.
Accommodation Options in Puerto Rico
A Great Way to Experience the Island
Puerto Rico offers a wide range of accommodation options to suit every budget and preference. For a luxurious stay, indulge in one of the many beachfront resorts that offer world-class amenities and breathtaking views. If you prefer a more intimate experience, consider booking a boutique hotel in the heart of Old San Juan, where you can immerse yourself in the city's rich history. And for budget-conscious travelers, there are plenty of guesthouses and vacation rentals that offer a comfortable and affordable stay.