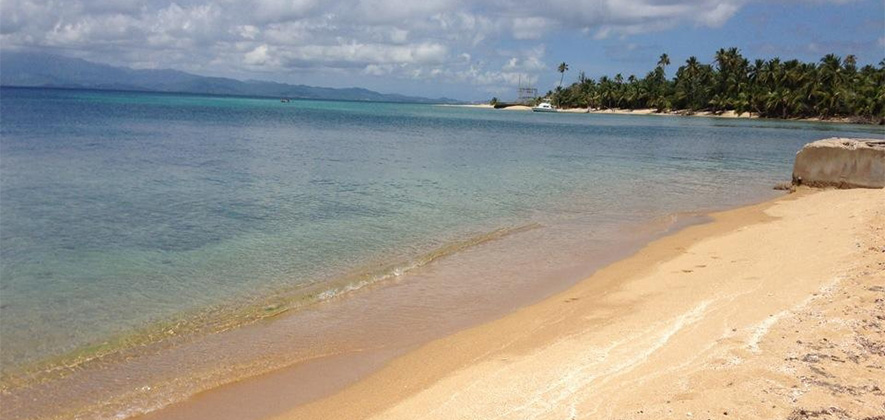 Punta Arenas Beach "Green Beach"
Vieques, Puerto Rico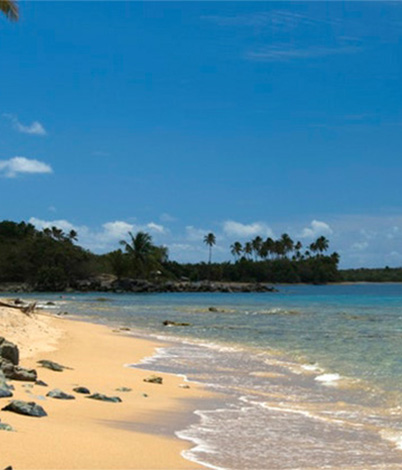 Punta Arenas Beach, formerly known as "Green Beach" is on the northwest corner and runs along the east side of Vieques.
This beach is part of the Vieques National Wildlife Refuge and offers very picturesque views of the main island of Puerto Rico and El Yunque.
The beach is surrounded by abundant vegetation. You can practice snorkeling and other water activities.
The beach is ideal for children as the beach has many shallow areas, safe for swimming and snorkeling. If you are not an experienced diver, this beach is ideal, the water is quite calm on the Caribbean side.
There are several entrances to the beach with Food kiosks along the way, where you can make a stop and enjoy what this beach offers. Sunbathing, swimming, diving, boating and bird watching are the popular pastimes of this wonderful beach.
To get to this beach it is advisable to go in a 4 × 4 vehicle. The beach does not have sanitary facilities.