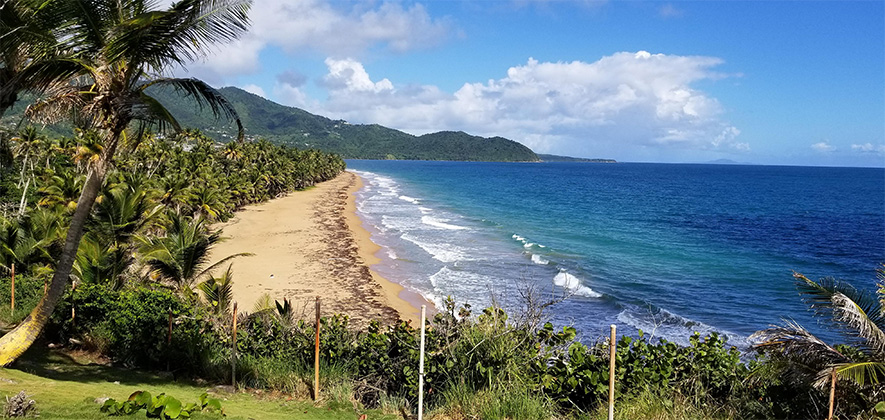 Punta Tuna Beach
Maunabo, Puerto Rico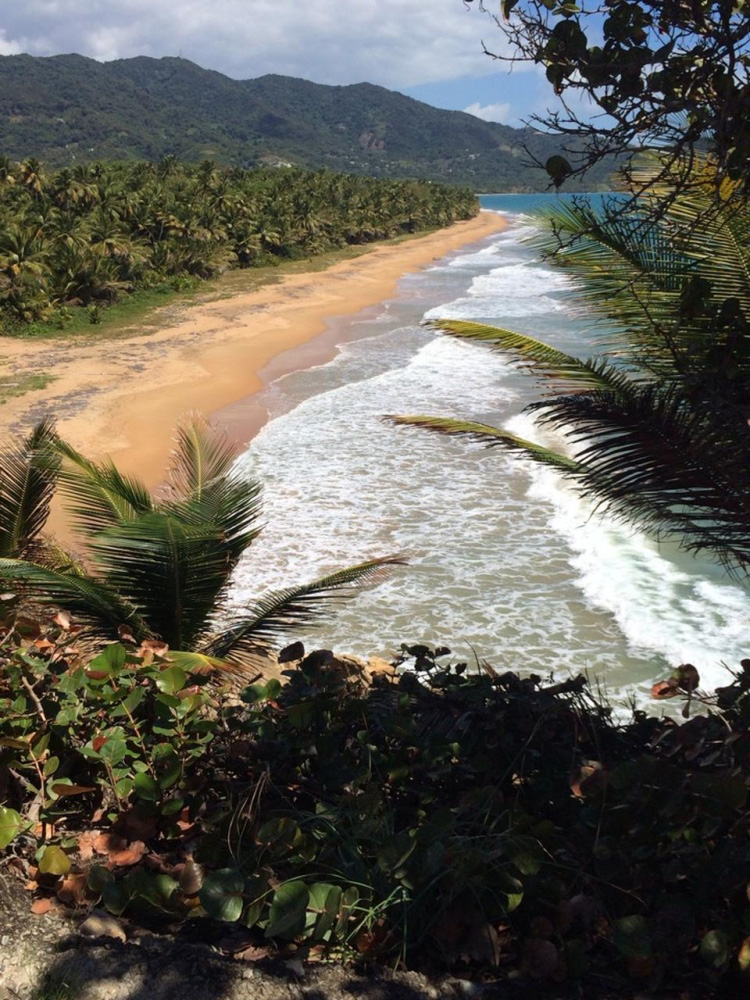 Punta Tuna Beach is a beautiful beach located in the southeast corner of the municipality of Maunabo. The beach is a sandy strip bordered by a palm forest that extends almost to the water's edge. The strong currents make the beach not safe for swimming, but the view of the lighthouse and the rock formations are impressive. At the west end of the beach, you will find beautiful rock formations that can be climbed to have the best panoramic views of the coast and mountains.
The sand on the beach is really unique, it goes from white to golden orange with black sand chains that seep into some points. Unlike the beach resort areas, the sand on this beach is not combed, but is naturally landscaped with flowering climbing plants, and dried seaweed where small crabs hide.
Stepping on the beach of Punta Tuna gives you a feeling of total admiration for nature, without buildings, except the Punta Tuna lighthouse that shines with the sun painted in sunny yellow. If you walk away from the lighthouse about 100 meters from the beach you can get wonderful views of a tropical valley. It is a quiet and unpopulated beach surrounded by mountains. It is a great place to have a picnic. The beach has no bathrooms, but you can walk to the small museum in the lighthouse.