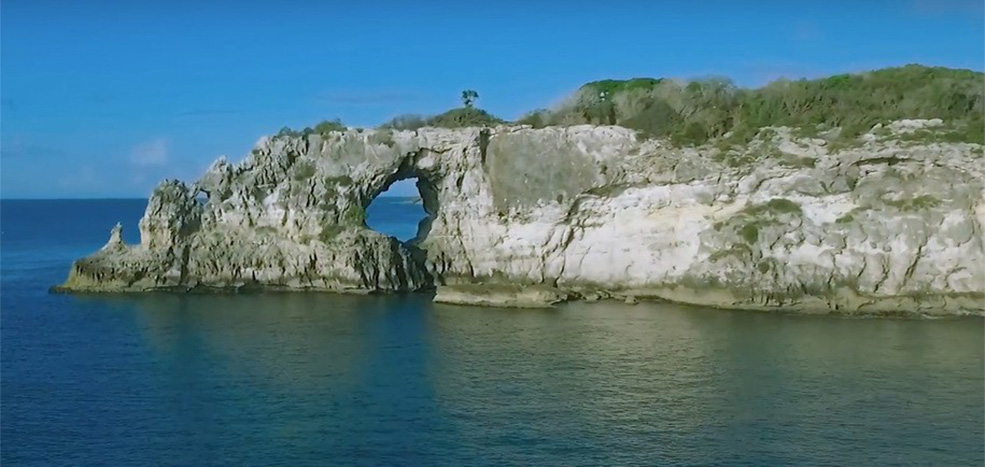 Ventana Beach
Guayanilla, Puerto Rico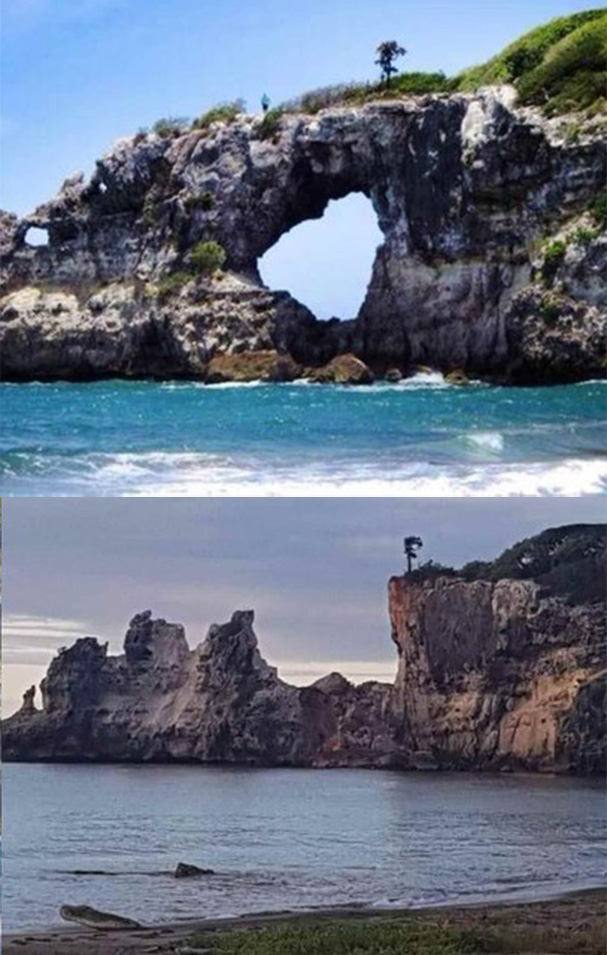 Ventana Beach "Window Beach" is located in the south of the island of Puerto Rico in the Boca neighborhood of the municipality of Guayanilla between Cerro Toro and Punta Ventana. This beach is known as Ventana beach "window beach" because in the middle of the rock raised above the sea, there was a hole that gave the sensation of looking at the sea through a window.
Ventana Beach is one of the many natural window-shaped arches that were carved out by sea water striking against rocky outcrops for eons.
This iconic natural beauty of Puerto Rico collapsed when a 5.79 magnitude earthquake shook the island. Although it was not easy to get to Ventana Beach, the dramatic image of an almost perfect circle in the rock was  illustrated in many tourist brochures.
Ventana Beach  is a place worth admiring, it is important to be prepared for the walk, as it is the only way to get to the beach.
This beach is recommended for taking photos, walking, resting and enjoying the view. After going through some beautiful mango tree plantations, you will reach the shore and you can admire the beauty of this little corner of Puerto Rico.
Another alternative to reach this beach is from the west. You can take the Meseta trail, starting at Tamarindo Beach in Guánica. The hike or bike ride is less than 3 miles in full sun. But the views along that trail are breathtaking, so it might be worth the extra effort.
The time to access the area depends on availability, as indicated by security personnel at the entrance gate, since the path is through private estates. It is recommended to avoid small vehicles since the road is on dirt and sand.
How to get there:
From Route 2 in Yauco, take Highway 3334 to Highway 335. Continue south / east on Highway 335 until you reach the door of the mango farm "Tropical Fruits" (they have a sign). If you come from the city of Guayanilla, take Highway 335 from the center of town until you reach the mango farm.