La Fortaleza "The Fortress"
San Juan, Puerto Rico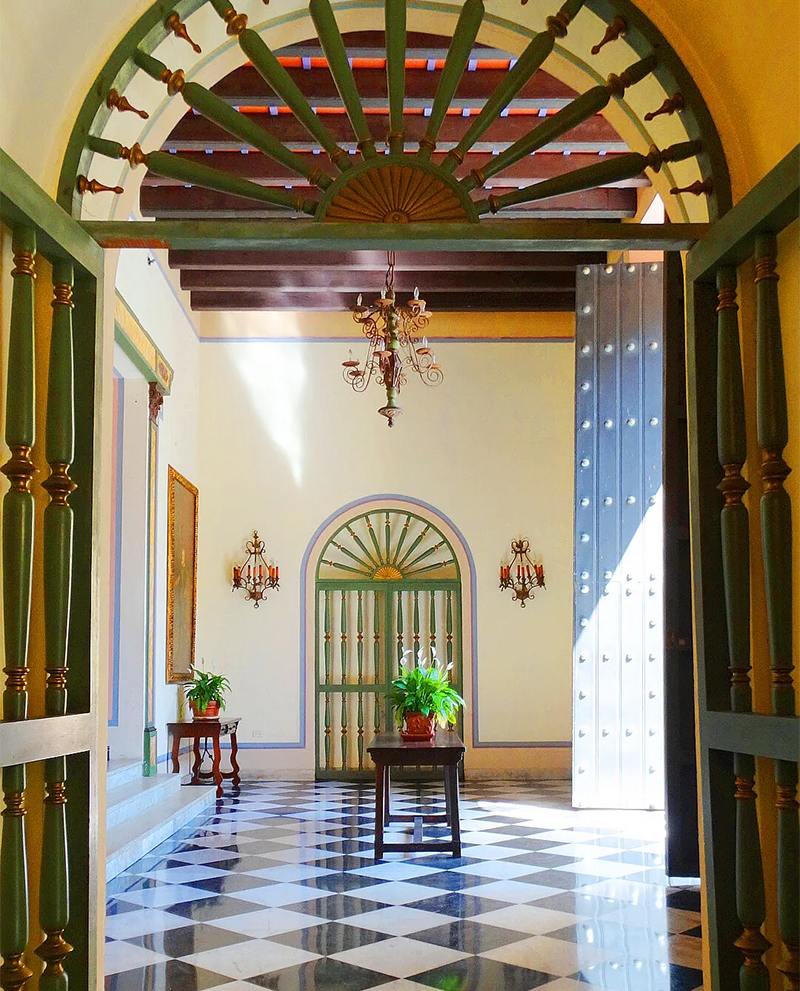 The Fortress "La Fortaleza" is the official residence of the governor of Puerto Rico. It is located in the city of San Juan, in the historic district known as Old San Juan.
La Fortaleza was built between 1533 and 1540 by order of the Spanish king, Charles V. It was originally a fortress, built to protect the port of San Juan from attacks by pirates and corsairs. The original building consisted of a circular tower and four stone walls. In the 17th century, two more towers were added, and in the 18th century, an interior courtyard was built.
In 1846, La Fortaleza was remodeled to become the official residence of the governor. The remodeling was designed by the Spanish architect Fernando Trueba, and the building was given a neoclassical style.
La Fortaleza has been the official residence of 170 governors of Puerto Rico. It is a historic and cultural landmark of great importance to the island. In 1983, it was designated a World Heritage Site by UNESCO as part of the "La Fortaleza and San Juan National Historic Site".
The complex currently consists of a few attached buildings with formal living quarters on the second floor and private quarters on the third. It overlooks the high city walls that front the bay, and within the north perimeter of the house are sheltered gardens and a swimming pool.
Here are some interesting facts about La Fortaleza:
The building is made of limestone and coral blocks.
The original circular tower, known as the Torre del Homenaje, is still standing today.
It has a total of 40 rooms.
The interior is decorated with a variety of styles, including Spanish colonial, neoclassical, and art deco.
La Fortaleza has a botanical garden with over 100 species of plants.
The building has been the site of important historical events, such as the signing of the Declaration of Independence of Puerto Rico in 1868.
La Fortaleza is a symbol of the sovereignty of Puerto Rico.
La Fortaleza is a popular tourist destination. It is a beautiful and historic building that offers visitors a glimpse into the rich history of Puerto Rico.
La Fortaleza is open to the public for guided tours. Tours are offered Monday through Friday from 8:15 a.m. to 3:30 p.m.