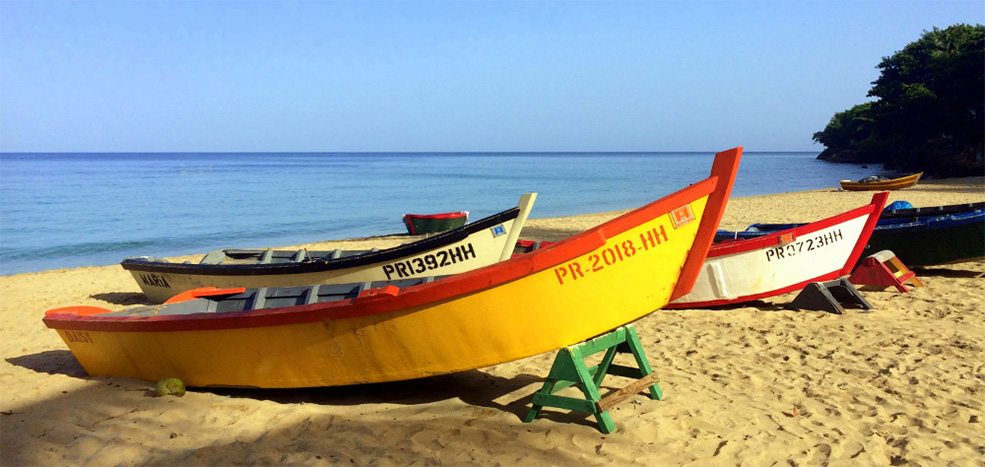 Beaches in Puerto Rico
Coasts of Puerto Rico
Puerto Rico is a tourist destination with a lot of tradition. Many tourists come annually to discover a wonderful place where they spend a few dream days. One of its most important aspects is the exceptional beauty of its beaches, considered one of the most beautiful in the world.
In Puerto Rico, there are more than 270 miles of coastline that translate into almost 300 beaches to choose from. The sandy paths lead to amazing natural pools of crystal clear waters. The landscape is very diverse in all regions. Puerto Rico has beach coves perfectly framed by palm trees with turquoise waters. The beaches with spectacular landscapes are protected by cliffs and rock walls, ideal for what they love water sports.
Puerto Rico has beaches and marinas certified as Blue Flag, a European program that guarantees better water quality. These beaches comply with the standards on water quality, safety, provision of general services and environmental management. The diverse geography of the coast of the island presents places that attract many fans of water sports such as surfers, paddle boarders, divers and among others.
Puerto Rico is the perfect refuge for millions of tourists around the world, not only offers an incredible escape from the cold winter climates, but also creates memories that will last a lifetime. " Whether you want to take a break and sunbathe, ride the waves or explore underwater life, the island has a perfect beach for your taste.
North Coast Beaches
Porta Atlántico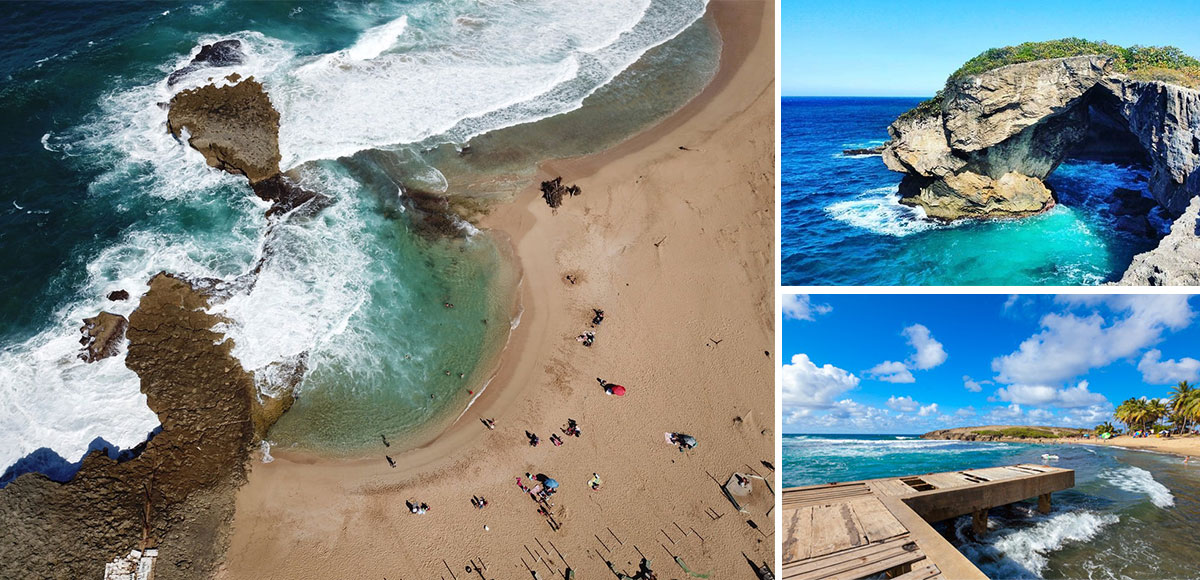 The north coast of Puerto Rico called "Porta Atlantico" faces the deep blue waters of the Atlantic Ocean with natural pools protected by limestone walls, some very shallow, perfect for families with young children. The north coast of Puerto Rico has beautiful beaches and very popular for a variety of water sports.
Arecibo
Barceloneta
Camuy
Carolina
Dorado
Hatillo
Loiza
Manatí
San Juan
Toa Baja
Vega Alta
Vega Baja
South Coast Beaches
Porto Caribe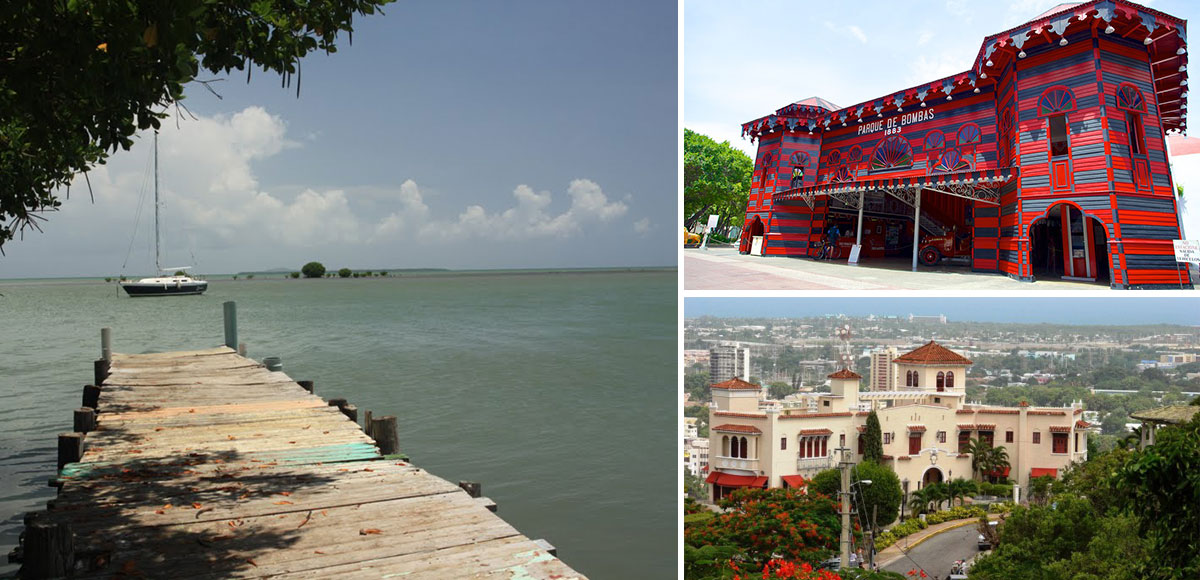 The southern region of Puerto Rico known as Porta Caribe, consists of 11 villages that offer visitors remote beaches located in the calm waters of the Caribbean and marinas for boat trips. This area is a natural destination for outdoor recreation, such as water excursions, tourist visits and water activities such as surfing, snorkeling and diving.
Arroyo
Guayanilla
Patillas
Escondida Beach
Punta Viento Beach
Ponce
Punta Salinera Beach
Las Salinas Beach
Cañas Beach
Matilde Beach
Chencha / El Tubo Beach
Los Meros Beach
El Malecón Beach
Hilton Beach
Punta Cabuyón / Punta Cabullones Beach
Vayas Beach
Las Cucharas Beach
Offshore Ponce
Isla del Frío
Isla Morrillito
Isla de Jueyes
Isla de Ratones Beach
Ensenadita Beach "Pocitas Beach"
Larga Beach
Guardia Costanera Beach "Blanca Beach"
Chica Beach "Carrucho Beach"
Salinas
Santa Isabel
East Coast Beaches
Porta Antillas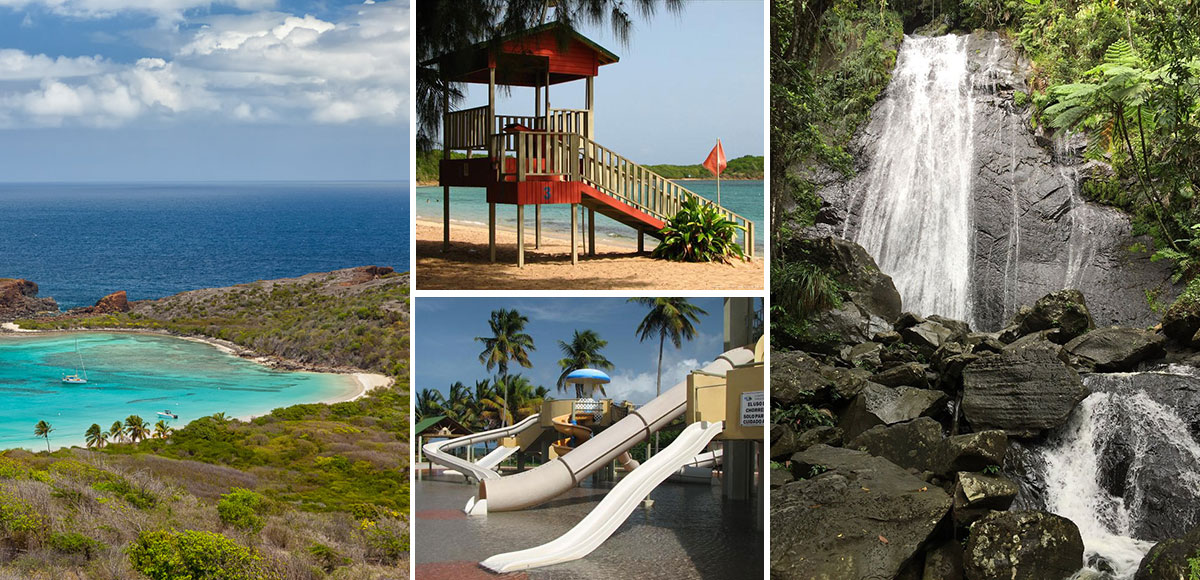 On the east coast of the Island, the Atlantic Ocean borders the north side. The Caribbean Sea extends partly along the east coast and on the south side the islands of Culebra and Vieques, where you will find the most beautiful white sand beaches of the Caribbean without crowds of people. You can also explore the isolated beaches of islets and keys, a short boat trip from Fajardo. The east coast offers beach lovers unforgettable adventures and experiences that the whole family will appreciate.
Humacao
Luquillo
Yabucoa
Maunabo
Naguabo
Vieques
West Coast Beaches
Porta Del Sol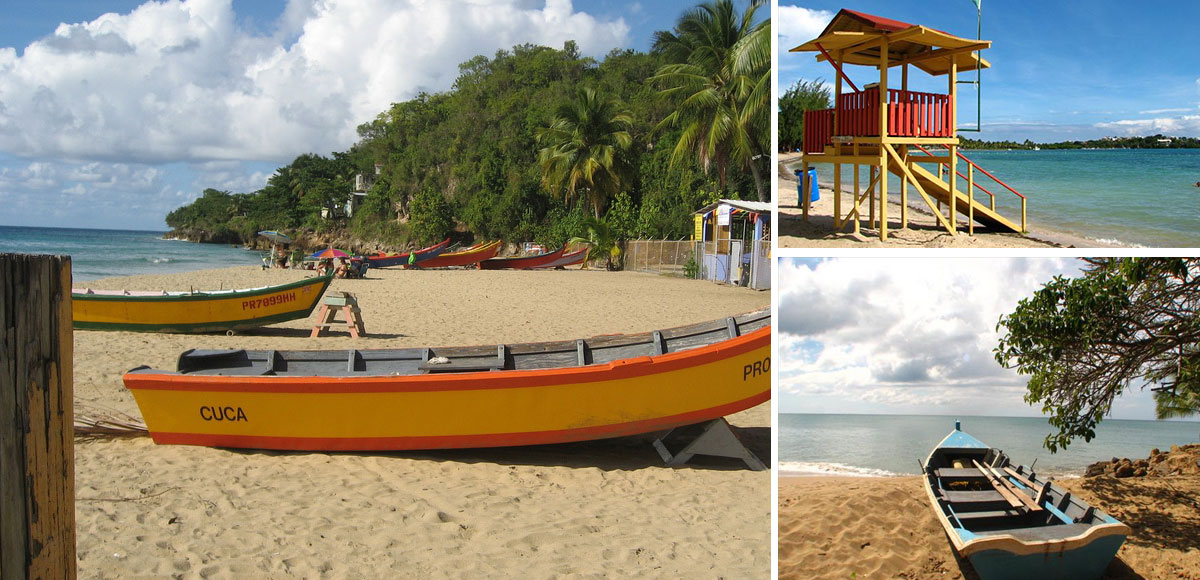 The Western Region known as Porta Del Sol is the surfing mecca of Puerto Rico with a region that extends from Isabela on the northwest coast to Guanica on the south. Most of the best beaches on the island are in this region. Hundreds of miles of coastline make this region of beaches very popular. This region is known for its world famous diving and surfing.
Añasco
Aguadilla
Aguada
Cabo Rojo
Guánica
Atolladora Beach
Aroma Beach
Isabela
Bajura Beach
Baño La Princesa Beach
Lajas
Rincon
Black Eagle Beach
Antonio Beach
Deadman's Beach
Almirante Beach
Barrero Beach
Dogman's Beach
Indicators Beach
Parcking Lot Beach
Los Almendros Beach
Pistons Beach
Rivermouth Beach
Terminador Beach
The Point Beach
Trampa Beach