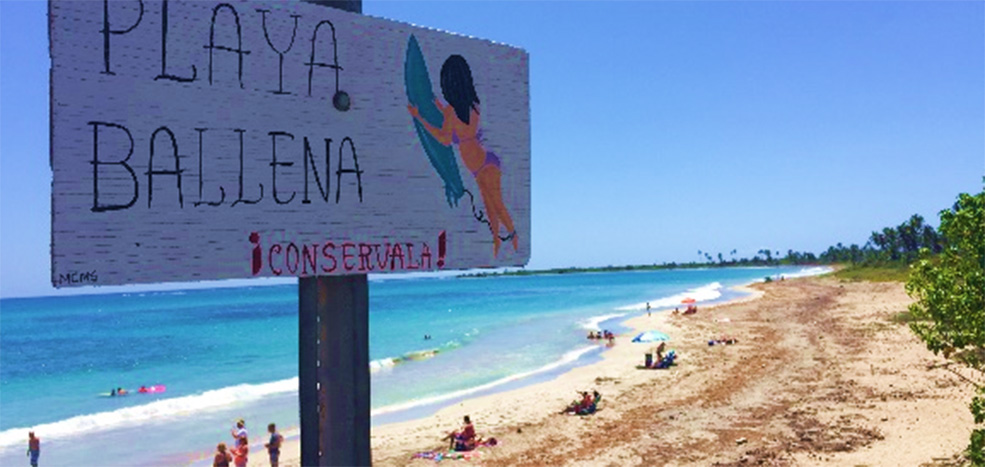 Ballenas Beach
Guánica, Puerto Rico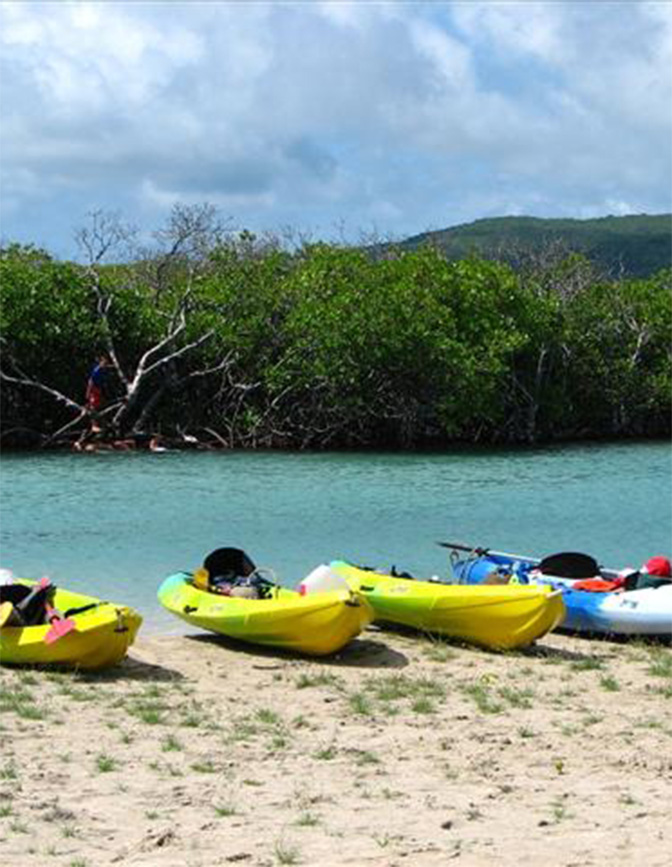 Ballenas Beach "Punta Ballena" is part of the Guánica State Forest and Biosphere Reserve is a unique and little visited beach located in the south of the island of Puerto Rico.
The water is crystal clear and the sand white, abounding with mangroves. Depending on the time of the year and the weather, the waters can be wild or calm enough to enter and play a little.
Playa Ballenas is a two mile stretch of beach with a high level of environmental importance. This is one of the few beaches in Puerto Rico where you can spend time sunbathing in the sand, drinking cold drinks and watching people play in the water.
The beach is excellent for swimming, snorkeling, surfing and kayaking.
Near the beach you can choose to retire at one of the splendid beach resorts or restaurants available. Most restaurants offer a variety of high quality dishes prepared according to typical and traditional recipes, the perfect way to relax while the sun sets over the beautiful beach of Ballenas.
There are no bath facilities, or snacks, so it is advisable to have everything you need or stay at this beautiful beach. This beach is managed by the Puerto Rico Conservation Trust.
How to get to the beach:
The beach is at PR 333, continue and you can visit Tamarindo Beach in the reserve.