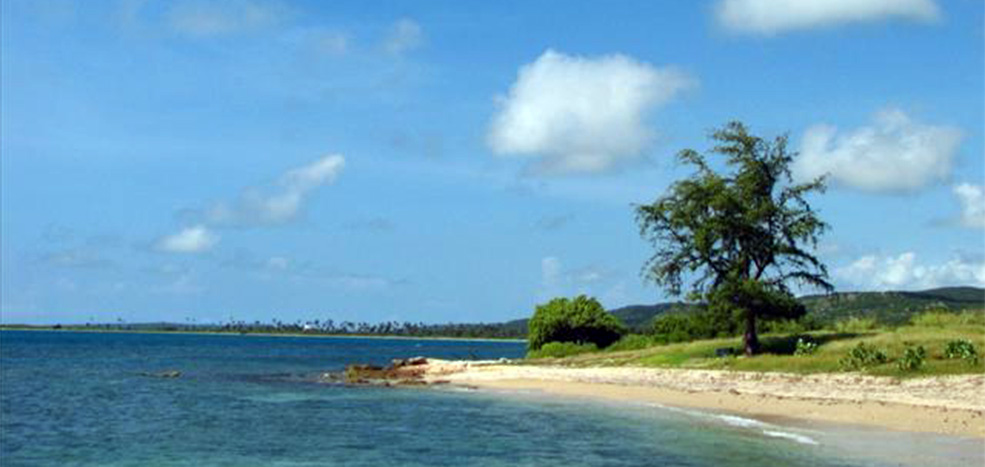 Tamarindo Beach
Guánica, Puerto Rico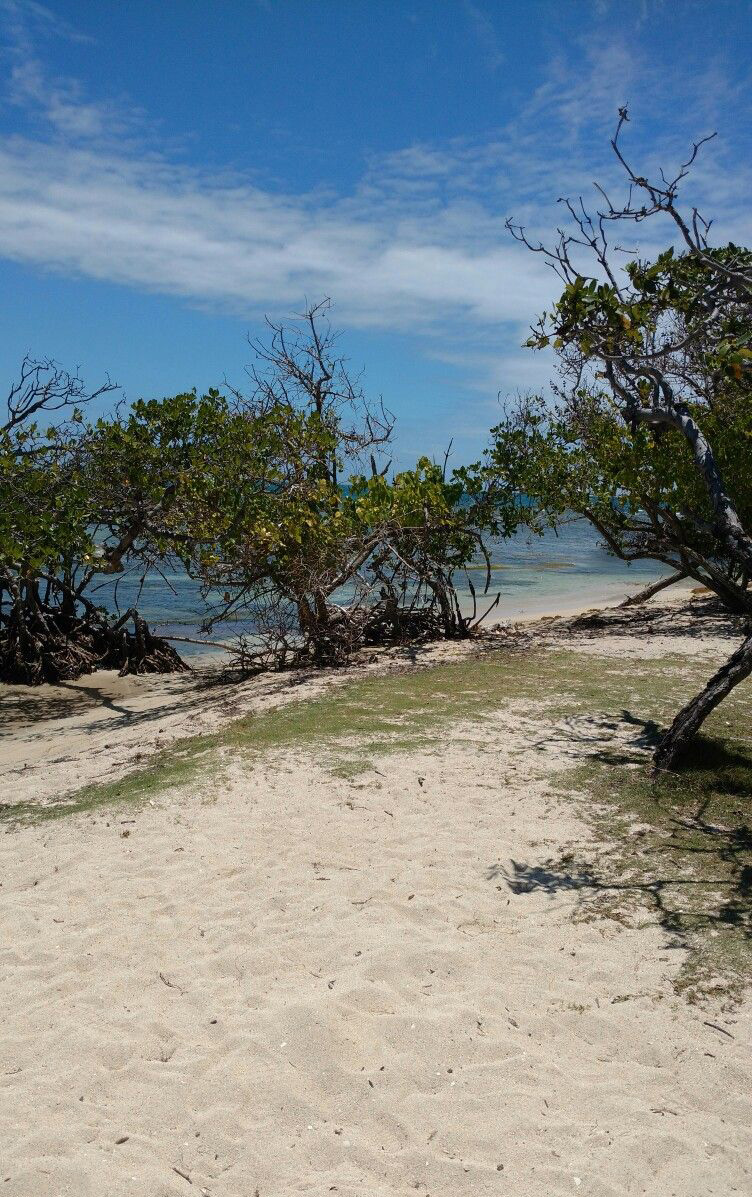 Tamarindo Beach belongs territorially to the town of Guayanilla however access is through the town of Guánica at the end of the road # 333 in the Dry Forest of Guánica.
This beach is part of the Guánica dry forest and is currently a refuge and the only place on the island where concho toad is being procreated.
This beach is one of the best points to appreciate the forest ecosystem. The beach has an extensive coast, the water is crystal clear and the sand is white, we recommend being cautious when swimming, since the beach faces the open sea.
While this beach is physically located in the town of Guayanilla, access to the beach is only possible through Guánica's Bosque Seco (Dry Forest), specifically road PR-333. You may drive to the end of the road, where you'll find a parking area from which you can follow the path to the beach.
Keep in mind that at certain times of the year, the parking might be closed so you might need to park off-road. The beach is part of a nature reserve, and numerous protected species call it home. When parking your vehicle, you will walk along the boardwalk boardwalk overlooking the ponds, an important nesting site for the Puerto Rican concho toad. To the east of the beach you can experience the best parts of the beach. The water is deeper at the first stop for adults and teenagers, if you have a small child, towards the end of the beach you will find shallow places in the form of a pool.
One of the most favorite places is further east along the beach. Families with young children will love the east side of Tamarindo Beach, the water is calm, crystal clear and shallow.
Most tourists who dream of a beach in the Caribbean think of perfect sandy white bottoms. The east side of Tamarindo Beach has grass beds everywhere adding a stark contrast to the colors of the water. Lawn beds are also a playground for small fish. While walking through the water, you can find small friendly fish approaching your feet to greet you, a good experience for all children.
The beach has recreational fishing area. In the rainy season part of the parking lot is flooded, but you can reach the beach through a path that borders the sea, walking or cycling.