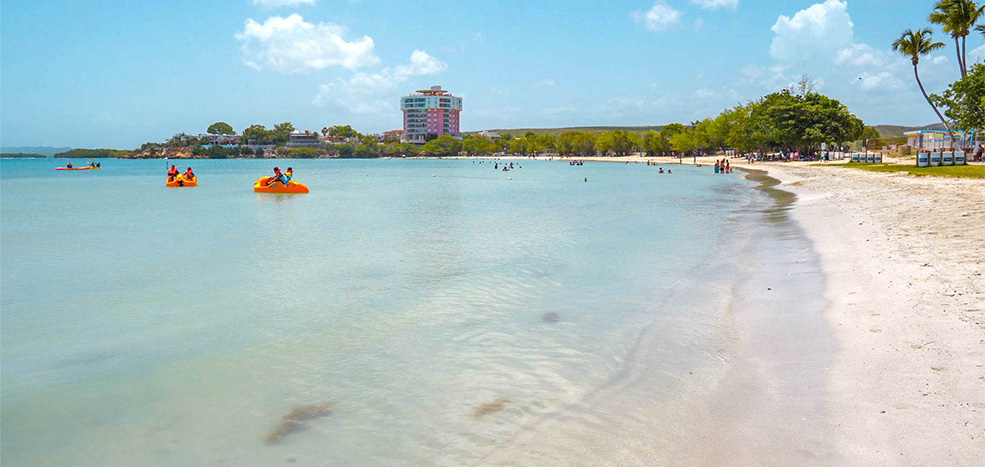 Jungla (Jungle) Beach "Las Paldas Beach"
Guánica, Puerto Rico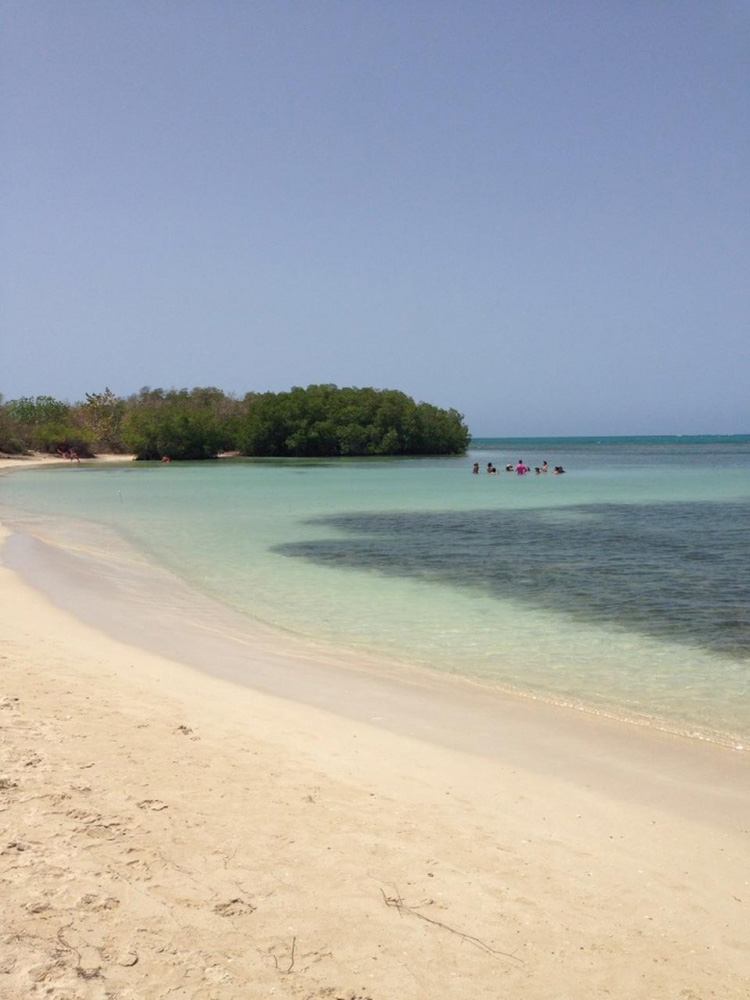 Jungla Beach also known as "Las Paldas Beach" is a beautiful small beach located in the town of Guánica. This beach with very calm waters is located near Santa Beach southeast of the island of Puerto Rico. Here you can go kayaking or paddle boarding, swimming, resting the shade, taking a bath and spending an excellent family day.
Jungla Beach is a secret well to swim through the mangroves with perfectly calm, warm and clear waters, perfect for children.
From the moment you arrive in the area, you can see that it is surrounded by mangroves and that the road is sand and stone. Although the local public accesses it in any type of car, it is recommended to use tall vehicles or better yet 4 x 4. It has free parking areas.  This beach belongs and is protected by DRNA and they often give preventive rounds.
To get to this beach you have to pass Playa Santa and continue until the entrance of the Urb. Punta Sombrero. On your right you will find an entrance with an unpaved road, this leads to Jungle Beach. After driving slowly for 10 to 15 minutes, you will arrive at the beach. It is recommended to go in an SUV or 4 × 4.
How to get to the beach
In Guánica, take route 325 to the end (through the large round building). Then, to the right of the paved road, there is an open door and a "road" of dirt. Follow that dirt road until you find the beach.
In some parts of the road, you will find large potholes full of water, so go slowly and carefully. Also, the branches on the sides of the road can scratch your car (so you should take this into account if you have a rented car).