Jaboncillo Beach
Guánica, Puerto Rico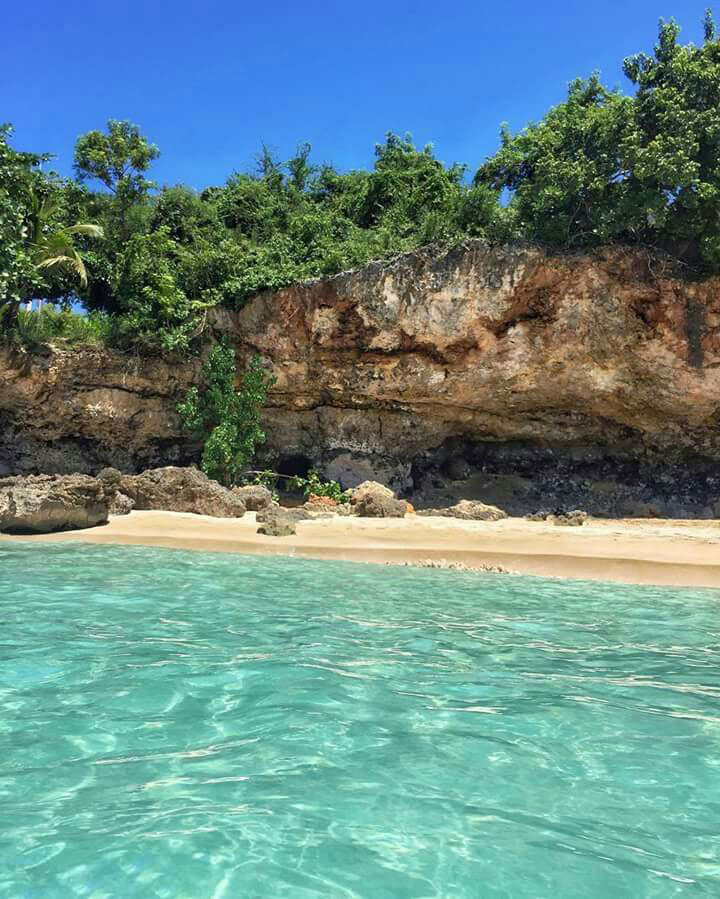 Jaboncillo Beach is located in the town of Guánica south of the Island of Puerto Rico. While you drive along the winding roads of Guanica along the coast, you will see this beautiful beach cove framed by limestone cliffs and green mountains of dry forest. The shore of this beach is wide and quiet.
There you can fish, take a dip, snorkel, go kayaking and play all kinds of common games and water sports on the beaches. The beach has gazebos for picnics. You can relax in your beach chair, enjoy the panoramic views of the Guánica hills and the cliffs through the clear water.
The parking area and part of the shore is lined with soapy trees that provide a pleasant shade.
Jaboncillo Beach, a small and secluded beach cove on the coast of Guánica, is home to one of the quietest and least populated waters on the west coast of the island. The beach belongs to the state forest of Guánica (Dry Forest).
Jaboncillos Beach is a nice little beach to take your chair to relax, do some snorkeling if the water is calm and if you come during the week months, you can have the beach all for yourself.  If you are facing the water, at the far left, where it is mostly rocky, you can do some snorkeling depending on the time of year. Water may be agitated, so swim carefully. There are several shallow places on the beach which are safe for swimming.
This calm beach, ideal for kayaking or snorkeling, is the best option to enjoy a quiet beach day with your friends and family. You can access this beach in all types of vehicles. The beach has parking available and is comfortable for a family fun day.