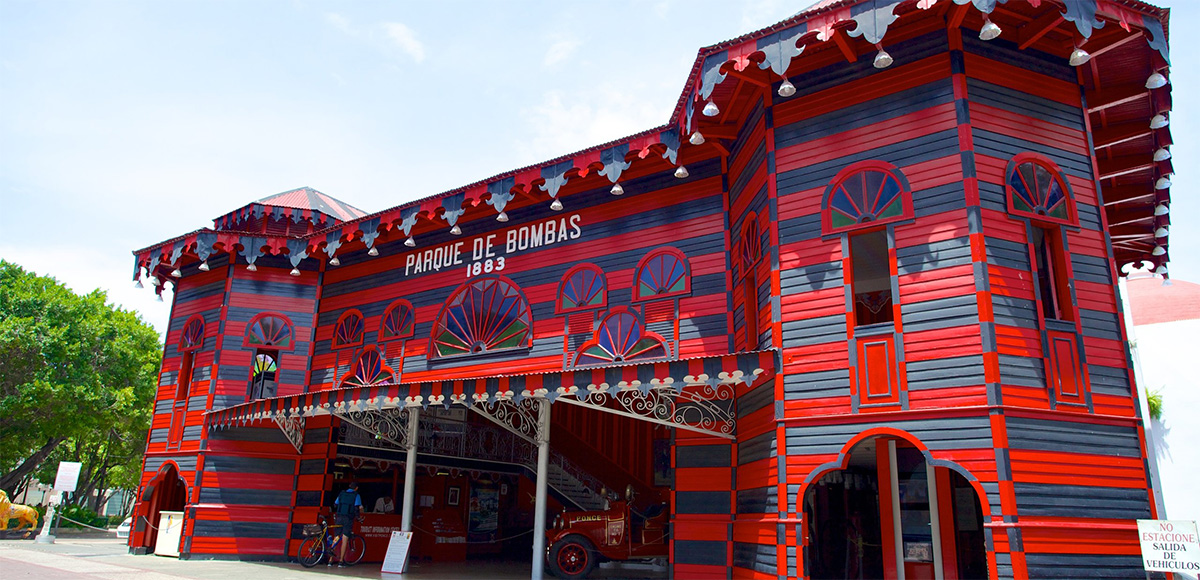 Old Ponce Fire Station "Parque de Bombas"
Ponce, Puerto Rico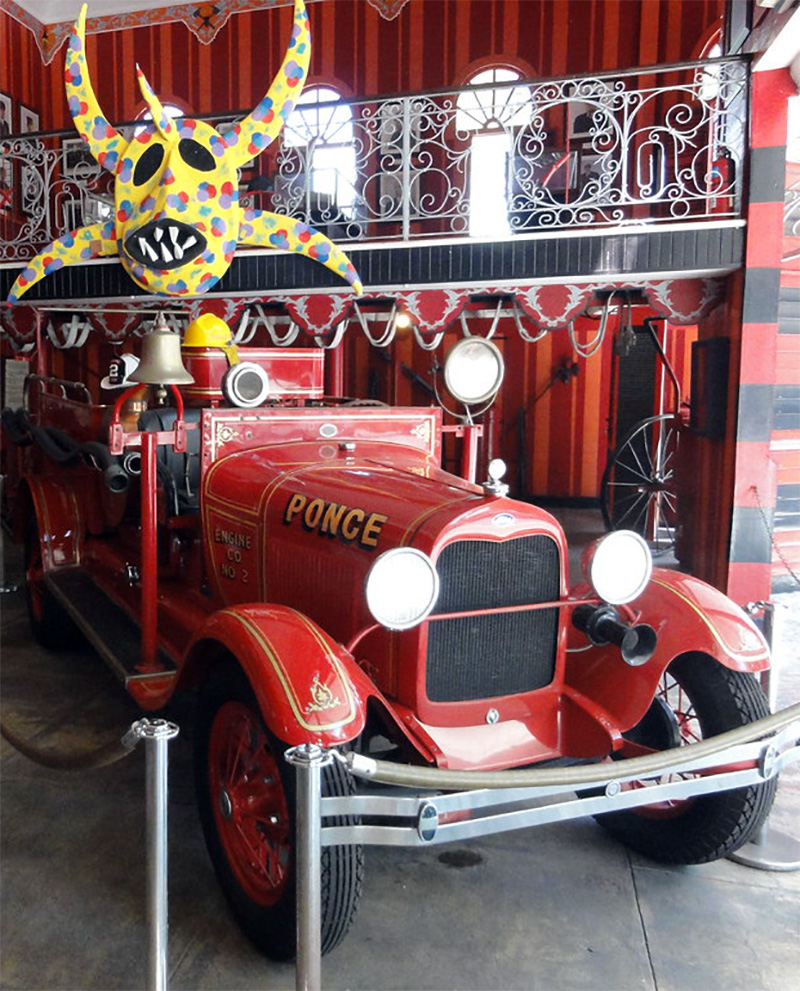 The Old Ponce Fire Station "Parque de Bombas" is a historic old fire station located in the charming town square "Plaza las Delicias" in Ponce, directly behind the town's Cathedral.
This former fire station is famous for its history and has been recognized for its historical and architectural role in Puerto Rican society. It is one of the most photographed places on the island of Puerto Rico.
For many years, the building housed the city's main fire station and now houses a small museum in honor and commemoration of the Ponce firefighters. The Parque de Bombas reflects the prevailing architectural style in Spain in the 1880s; Built mostly of wood, it has the appearance of a castle or a Spanish mansion of the time.
Made primarily of wood, the Parque de Bombas is inspired by Victorian Moorish and Gothic architecture, and consists of a large open central space flanked by two side towers, two stories high.
The open space was used as a garage for the fire trucks and the two towers as housing and exhibition areas. An elegant two-sided central staircase with an elaborate cast iron railing leads to a mezzanine used as administrative offices.
Originally built in 1882 as a main display pavilion for the 1882 Fair of Exhibitions. In 1885, the building was dedicated as Ponce's official fire station, a function that served for more than 100 years. In 1990, the fire station closed and became a museum. It was listed on the National Register of Historic Places on July 12, 1984.
Two staircases located on opposite sides adorn the entrance to the museum, where tourists can observe the technology used against the fires. Among the attractions on the first floor you'll find vintage machinery used to fight fires, including its famous fire engine and several portable water tanks. On the second floor you will find artifacts used by firefighters and pictures of different colonels and firefighters.
It is an interesting attraction where you will appreciate the evolution of technology to fight fire. It is open from 9:30 a.m. at 6:00 p.m. from Wednesday to Monday and the entrance is free of cost.