Welcome to BoricuaOnLine
What you need to know about Puerto Rico and Much More…
Puerto Rico – Island of Enchantment
The Island of Enchantment is the perfect nickname for Puerto Rico.  Is an island where travelers and visitors seemingly fall in love with Puerto Rico's natural scenery and charismatic people.  The incredible geographical diversity, the rich and colorful history and the warm hospitality of Puerto Rico make the Island a unique place in the world. Our natural attractions are certainly impressive. The island of Puerto Rico is famous for its white sand beaches, bathed by a crystalline and colorful sea that moves between light blue and emerald green.
Our island is a paradise for those who enjoy shopping as it has an infinite number of shops. Here in this beautiful island, there is everything: from the largest mall in the Caribbean to shops and boutiques selling the merchandise you would find in other main cities of the world as well as other items and products that you will only find here.
In Puerto Rico the nightlife is vibrant and full of emotion, a perfect complement to the days of full of adventure.
[More about Puerto Rico, Island of Enchantment…]
Puerto Rico General Information
Capital City: San Juan
Population: 3,725,789 (Census 2010)
Citizen: United States
Official languages: English and Spanish
Size: Approximately 100 by 35 miles (160 by 56 km).
Weather: Tropical, with an annual temperature of 82 degrees F.
Time Zone: "Atlantic Standard Time" (AST).
An hour later that "U.S. Eastern Standard Time (EST) from October to April, and same as the" Eastern Daylight Saving Time from April to October.
Government: Democratic elections every four years. Three Branches of Government. Constitutional Governor and his cabinet are members of the executive, the legislative system is bicameral and the Judicial Branch.
Currency: U.S. Dollar

| | |
| --- | --- |
| Puerto Rico, Towns, Multiplicities and their Facts... | |

Puerto Rico Beaches
Coasts of Puerto Rico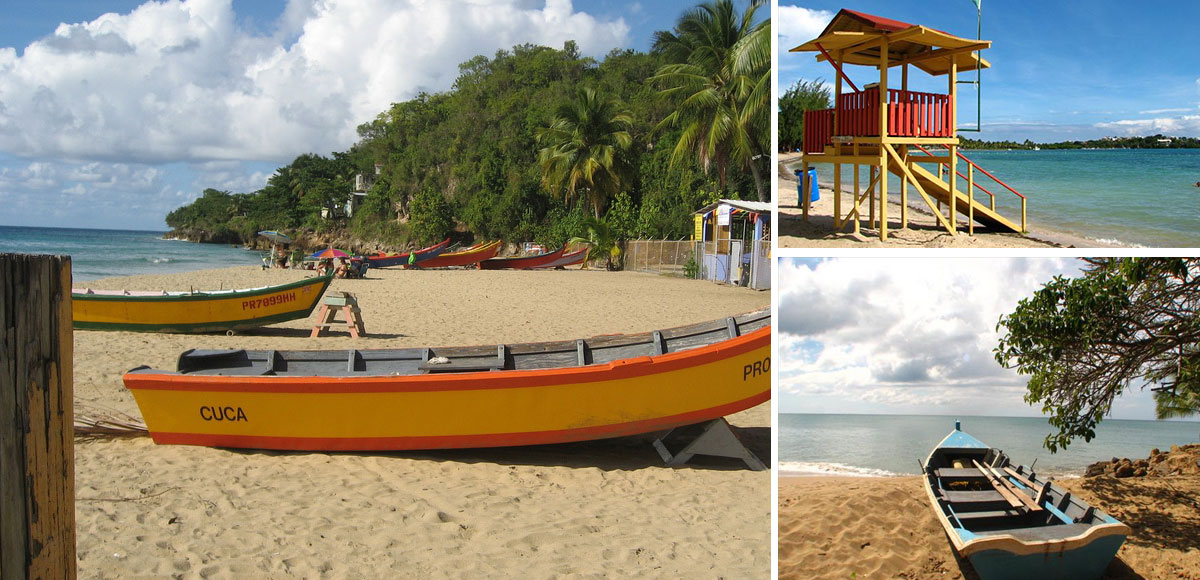 Puerto Rico is a tourist destination with a long tradition. Many tourists come annually to discover a wonderful place where they spend a few dream days. One of its most important aspects is the exceptional beauty of its beaches, considered one of the most beautiful in the world. In Puerto Rico, there are more than 270 miles of coastline that translates to almost 300 beaches to choose from.
Puerto Rico is the perfect refuge for millions of tourists around the world, not only does it offer an incredible escape from the cold winter climates, but it also creates memories that will last a lifetime ". Whether you want to take a break and sunbathe, ride the waves, or explore the underwater life, the island has a perfect beach for your taste.
Boricua from Puerto Rico
Puerto Ricans often proudly identify themselves as Boricua (formerly also spelled Boriquén, Borinquén, or Borinqueño), derived from the Taíno word Boriken, to illustrate their recognition of the island's Taíno heritage. The word Boriken translates to "the great land of the valiant and noble Lord".  Borikén was used by the original Taíno population to refer to the island of Puerto Rico before the arrival of the Spanish.
The use of the word Boricua has been popularized in the island and abroad by descendants of Puerto Rico heritage, commonly using the phrase yo soy Boricua ("I am Boricua") to identify themselves as Puerto Ricans. Other variations which are also widely used are Borinqueño and Borincano, meaning "from Borinquen". The first recorded use of the word Boricua comes from Christopher Columbus in his Letter to the Sovereigns of 4 March 1493.
The Best Selection of Live Salsa Music Videos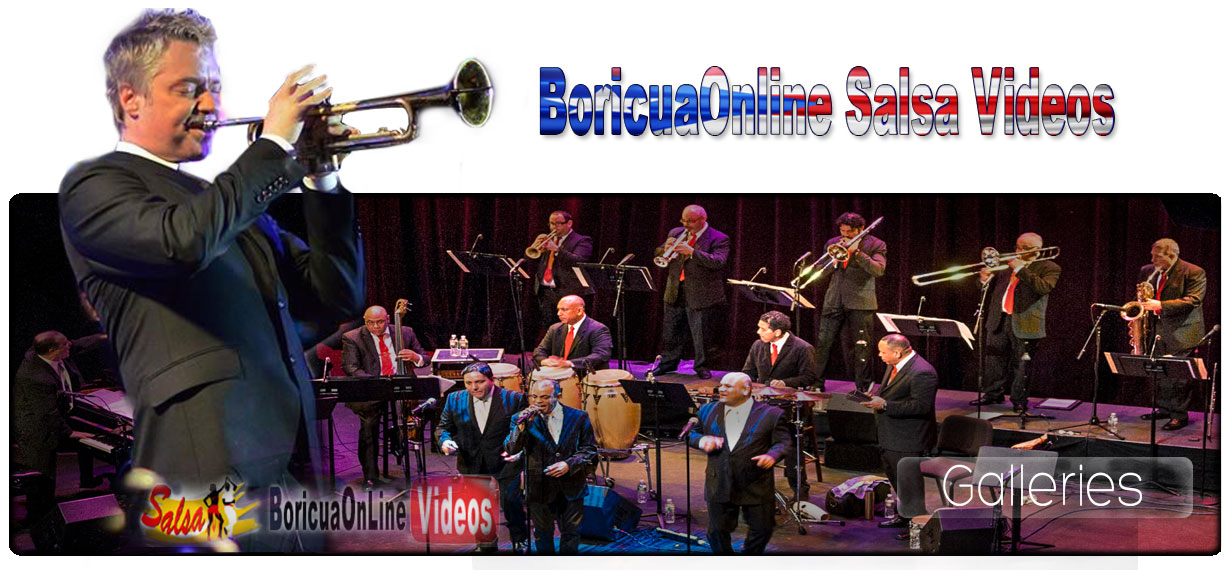 Boricua OnLine dedicates and offers Live Salsa Music Videos for all Salsa lovers. Our purpose is to support the Salsa Music in all its extension. Here you will find Live Salsa videos of your favorite salsa artists and concerts.
[ Live Salsa Music Videos]
About BoricuaOnLine

BoricuaOnLine was originally created as part of a project of TechPrimeWeb.com. Its purpose is to provide the dissolution of historical, cultural and political information of Puero Rico. BoricuaOnLine presents relevant data about Puerto Rico and its municipalities in a concise and very specific way. Much of the information contained herein is expanded in other sections of our portal.
Here you will find everything related to the towns and municipalities of Puerto Rico. You can find information on each of its cities, from its Origin, Foundation, Location, Population, Population Density, Map and Neighborhoods, Census Population, Industries, Average Wage, Shield and History as well as Public schools by level of education, Events, Attractions, Famous, Mayors, Election Results, among other facts.
BoricuaOnLine is dedicated to Puerto Ricans "Boricuas" on the island, and those who are far from the homeland but present in heart and soul.