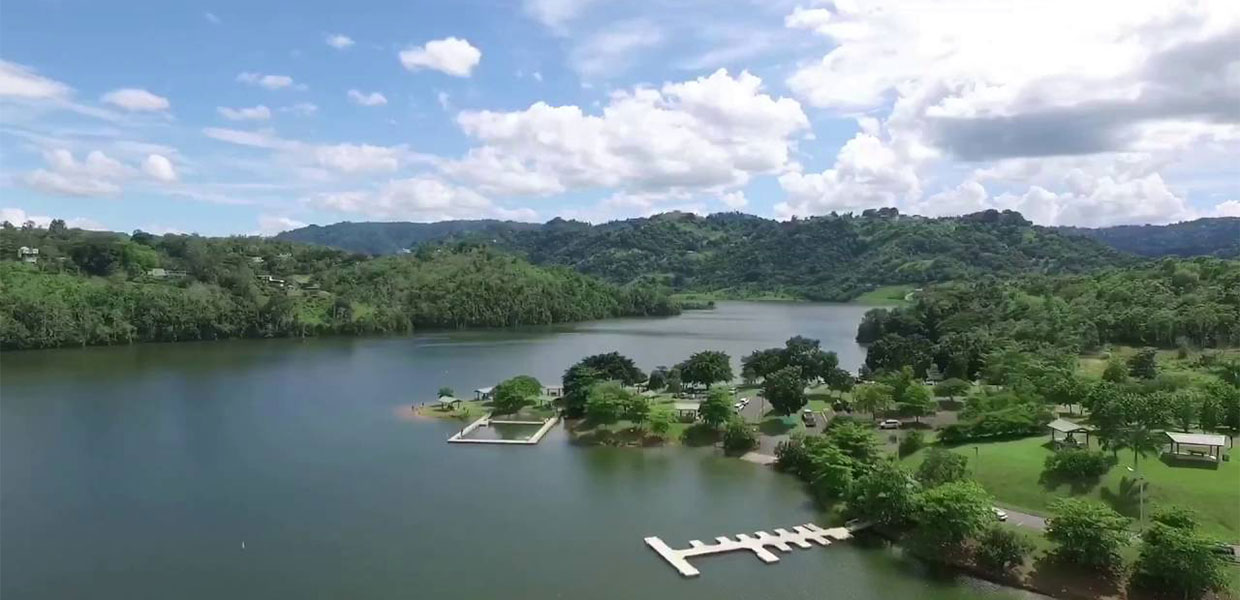 Toa Alta, Puerto Rico
City of the Toa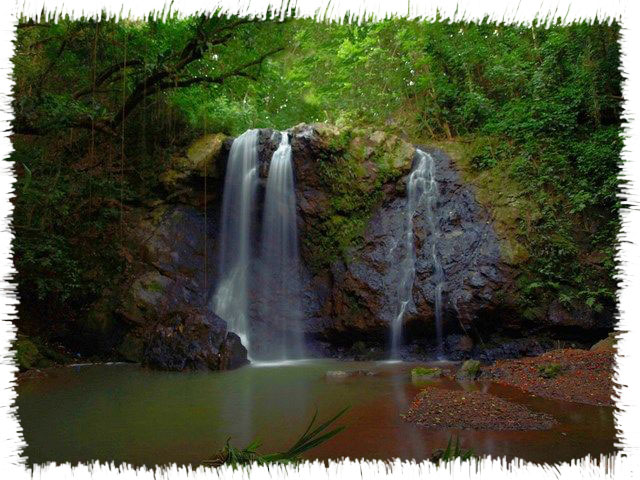 Toa Alta (TO-ah AHL-tah) is known as the "Toa City," the "Cradle of Poets" and the "City of Josco." The Toa part of the name comes from the name the Tainos gave to La Plata River. The word means "mother" in the Taino language and was frequently spelled "Thoa." The patron saints of the municipality are San Fernando Rey and Nuestra Señora de la Concepción.
The municipality is bordered on the north by the municipalities of Dorado and Toa Baja, on the east by the municipality of Bayamón, on the south by Naranjito and on the west by Vega Alta and Corozal.
Geographically, it is part of the region called the northern coastal plain, which means it is an alluvial plain where agriculture is of great importance. In addition to mogotes and sinkholes, there are numerous caves in the Toa Alta area.
The municipality has several dairy farms and is an important producer of milk. Several factories operate in Toa Alta, manufacturing scientific instruments, food, clothing, leather goods, and rubber and plastic goods, among others.
At the turn of 21st century, Toa Baja is characterized by its liquor, textiles and electronics industries, as well as the growth of construction of numerous residential developments. Today, the economy is based on industry and commerce.
Foundation:
Toa Alta was founded during the year of 1751, under the government of Agustín Parejas. The parish was constituted under the patronage of Our Lady of the Conception and San Fernando. The name "Toa" is claimed to be the name that the Taíno Indians gave to the present river "Río de la Plata". This word in the language of the Taínos also means "mother" and frequently was written as "Thoa".
In 1511, on its shores the conqueror Juan Ponce of Leon founded the King's Farm on the land of Chief Aramaná. This was one of the most Indian populated regions of all the island. Its first harvest was designated to satisfy the food necessity of the colonists: yucca, sweet potatoes, etc. Fishing was very productive, because the river was very rich in sardines, mullets, sea bass, bream and other fish.
The floods of the northern region due to the overflow of the Toa determined that a considerable amount of neighbors moved to the south, to higher lands.
During 1776, the population was made up of one hundred houses, and in all the territory almost three thousand people lived. At this time the economy had changed substantially: cattle and equine were raised, as in other places of the island, in cattle ranches of great extension, and sugar cane and fruits were cultivated.
In 1853 Toa Alta already counted with a church, a King's House, and a cemetery.
Location:

Its located in the nothern coast of the Island. It borders north with Dorado and Toa Baja, south with Naranjito, west with Vega Alta and Corozal and east with Bayamón.
Area:
71.5 sq km / 27.5 sq mi
Population:
63,929 (census 2000)
Densidad Poblacional:
894.1 per sq km / 2,324.7 per sq mi
People are known as:
Toalteños
Toa Alta is also known as:
La Ciudad del Toa (City of the Toa)
Cuna de Poetas (Birthplace of Poets)
Los Ńangotaos
Ciudad del Josco (City of the Josco)
Wards: Toa Alta, Puerto Rico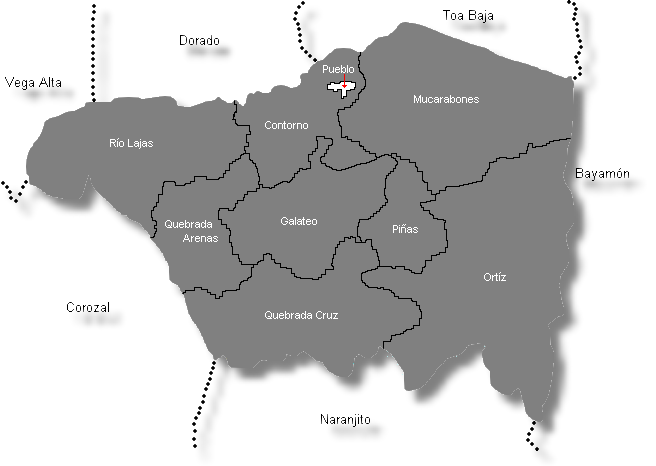 Census 2000:
Population by Wards – Toa Alta
Habitants
Contorno
5,085
Galateo
5,296
Mucarabones
19,174
Ortíz
21,850
Piñas
1,076
Quebrada Arenas
3,600
Quebrada Cruz
5,051
Río Lajas
2,082
Toa Alta Town
715
Total
63,929
Source: Censo 2000
Patron:
San Fernando
San Fernando Parish
Calle José de Diego #10
Toa Alta, PR 00954
Teléfono: 787-870-2585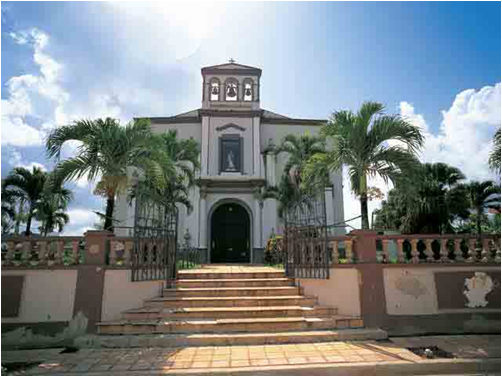 Topography:
Its terrain is mainly level, less than 100 meters above sea level. It belongs to the Northern Coastal Plain and to the karst zone. Being the most revelant features its wooded rolling hills that are characteristic of this zone.
Hydrography:
Its watered by the Bucarabones, De la Plata y Lajas rivers. It also counts with the Cancel, Cruz, La Pińa, México, Quilán, La Concha, Lajas y Arenas ravines. La Plata dam (lake) also comprises the system and is the second in size of Puerto Rico as far as capacity.
Economy:
Important milk producer, it also counts with factories that elaborate: scientific instruments, food, clothing, leather articles, rubber and plastic articles and others.
Average Salary:
$287.01 weekly (1998)
Flag: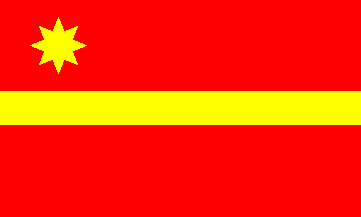 Horizontaly divided in three, the bottom and top red stripes double the size of the center yellow stripe. In the upper left corner a yellow eight point star.
Coat Of Arms: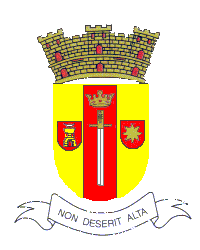 The shield in gold, a red board with a silver sword topped with a gold crown of the same metal, to each side two small shields in red, the right-hand one with a tower in gold and the left-hand one with a gold eight point star, a three tower crown lined in black with red openings. Motto: Non Deserit Alta.
The sword and the crown represent San Bernardo Rey, patron of Toa Alta, and refer to the reconquest campaigns and the high spirit of justice of this monarch, sovereign of Castile and Leon. The right small shield represents the Virgin Mary, co-patron of the town in its title of Immaculate Conception, and the tower to Santa Barbara, virgin and martyr, also co-patron of Toa Alta. The left small shield the star with eight rays, besides being a symbol already popularized, particularly in sports of the town of Toa Alta, refers to the heroic toalteńos, Jose and Francisco Diaz, who were covered with glory in Hato Rey (1797) fighting against the English invaders and giving Jose his life in defense of the King and the Mother country next to the Martín Peńa bridge. In the Spanish heraldic the star is symbol of the last name Diaz… which means "Son of Diego" by the entailment of this name, that also means "Son of Santiago", with the tradition of the appearance in Santiago de Compostela, of the star that revealed the place of the tomb of the Apostle patron of Spain. The crown is a civic or municipal standard. Toa Alta has three towers which denotes its category of "town". The Motto Non Deserit Alta, which translated from Latin means "Does not abandon high things".
Places To Visit:
Villa Tropical Recreational Center
San Fernando Rey Parish
Statue of Masso Rivera
Egozcué Plaza
Masso Rivera municipal theater
Legendary Tree
Events:
La Chopa Marathon – March
Patron Saint Festival – May
Folk Music – November
Distinguished Citizens:
José Pablo Morales Miranda

– Journalist who wrote about politics, economics, history and literature. Member of the Puerto Rico Provincial Delegation in the middle of the 19th century.

Tomás Rivera Morales (Masso Rivera)

– Puerto Rican cuatro expert.

Pablo Morales Cabrera

– Short story writer, essayist, teacher, farmer and journalist. Member of the House of Representatives in the early 20th century.

Juan Valldejuli Rodríguez

– Essayist.

Ramón Rivera Valentín

– Senator during the 20th century.

Dayanara Torres

– Miss Universe 1993.
Public Schools sorted by educational levels.
Toa Alta District
| | | | |
| --- | --- | --- | --- |
| Name | Level | Telephone | Address |
| ALEJANDRO JR. CRUZ | Elementary | (787) 870-1665 | PO Box 899 |
| HERACLIO RIVERA COLÓN | Elementary | (787) 870-3406 | PO Box 1311 |
| JOSÉ DE DIEGO | Elementary | (787) 797-0651 | PO Box 1311 |
| JOSÉ M. DEL VALLE | Elementary | (787) 797-5375 | PO Box 1311 |
| LUIS MUÑOZ RIVERA | Elementary | (787) 870-3898 | PO Box 1311 |
| MANUEL VELILLA | Elementary | (787) 797-3558 | PO Box 1311 |
| MARÍA C. OSORIO | Elementary | (787) 799-3562 | Urb.Toa Alta Heights |
| MERCED MARCANO | Elementary | (787) 870-0309 | PO Box 1080 |
| SECUNDINO DÍAZ | Elementary | (787) 870-3404 | PO Box 1080 |
| VIOLANTA JIMÉNEZ | Elementary | (787) 870-1378 | PO Box 1285 |
| VIRGILIO MORALES | Elementary | (787) 870-1150 | Bda. Arenas |
| ABELARDO DÍAZ ALFARO | Intermediate | (787) 797-0315 | RR 3 Box 10190 |
| FELIPE DÍAZ GONZÁLEZ | Intermediate | (787) 870-2500 | PO Box 1311 |
| JOSÉ PABLO MORALES | Intermediate | (787) 870-2135 | PO Box 1318 |
| AGRÍCOLA DE BUCARABONES | PS – OTHERS | (787) 780-0615 | PO Box 1311 |
| NICOLÁS SEVILLA | High School | (787) 870-2570 | PO Box 1311 |
| TOA ALTA HEIGHTS | High School | (787) 279-8282 | PO Box 391 |
Hymn:
By Israel Rivera Náter
¡Cuna de historia y de grandes poetas;
Así es mi valle de verde tambor;
Valle hermosísimo, donde Abelardo
cinceló en lágrimas su gesta de amor!
¡Valle de luchas y de profundo llanto
donde Morales, nuestro héroe y cantor;
esculpió en letras de oro y de sangre
la libertad sagrada en nuestro corazón!
¡Oh Toa Alta, mi pueblo inmortal
tu gente levanta con orgullo
la radiante bandera de tu fundación!
¡Oh Toa Alta, mi pueblo inmortal
me abrazaré a tu escudo,
a la tierra y al honor!
Cuna de hermosas mujeres.
¡Oh tierra josca de mi ensoñación;
donde las cuerdas de un cuatro
encantado remolinó a los pájaros
y éstos en su empeño despertaron a Dios.
Revolcaron la cama
de un noble trovador
que una tarde de lluvia
le regaló una décima
como ofrenda de amor.
Vivan por siempre, por siempre vivan,
la raza, el empeño y el amor.
Vivan la fauna, el cielo, la montaña y el valle
en que se bañan con tus noches estrelladas
que amanecen galanas con la hermosa
sonrisa del inolvidable sol.