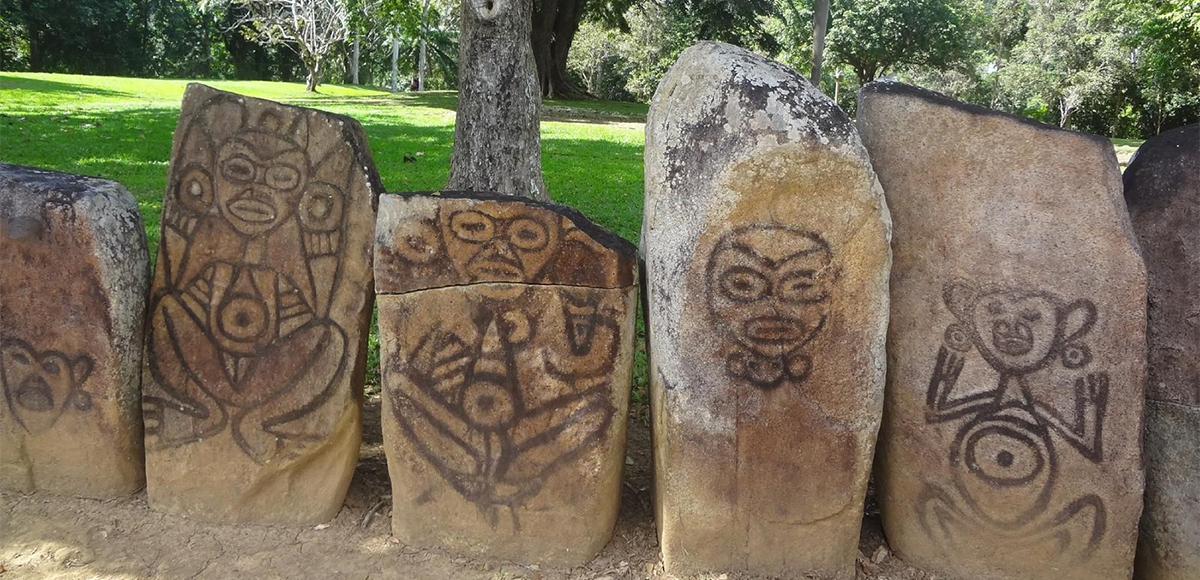 Caguana Indigenous Ceremonial Park
Utuado, Puerto Rico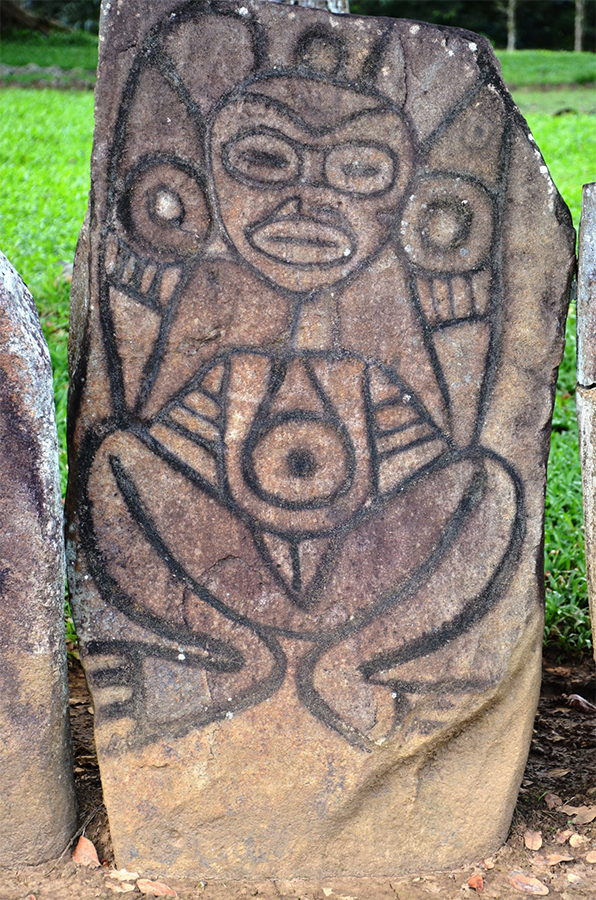 The Caguana Indigenous Ceremonial Park is an archaeological site located in Utuado, Puerto Rico. It is considered to be one of the most important Pre-Columbian sites in the West Indies. The site is known for its well-preserved ceremonial ball courts and petroglyph-carved monoliths.
The Caguana Ceremonial Park was built by the Taíno people, who were the indigenous inhabitants of Puerto Rico. The park is believed to have been used for ceremonial purposes, such as religious rituals and ball games.
The ball courts are the most prominent features of the park. They are large, rectangular areas that are surrounded by stone walls. The petroglyphs are carved into the rocks of the park. They depict a variety of figures, including animals, plants, and geometric shapes.
Caguana was a place where the Taínos performed the important recreational activity of "batú," and where they held the "areyto" religious ceremonies to share spoken history in addition to other social activities. The Caguana park is the only one of its kind with such rich evidence of archaeological, historical, and cultural aspects. The place receives thousands of visitors a year, both local and foreign. Thanks to all its components, Caguana Ceremonial Indigenous Park is an important site that is a critical part of Puerto Rican cultural heritage.
The Caguana Ceremonial Park is a popular tourist destination. It is open to the public and there is a small museum on site that exhibits artifacts from the Taíno culture.
Here are some additional information about the park:
The site is located on a high plateau in the mountains of Utuado on a 7-acre site.
The ball courts are made of limestone and are lined with stones.
The ball courts are the largest in the Caribbean.
The petroglyphs are carved into the limestone bedrock and are believed to be over 700 years old.
The site was abandoned by the Taíno around 1500 AD.
The site was rediscovered in the early 20th century.
The park was designated a National Historic Landmark in 1993.
The park is located at Km 48.6 on Road 111, west of Utuado.
The park is open to the public from 9:00 AM to 4:00 PM, Wednesday through Sunday.
Admission is $5 for adults, $3 for children ages 6-13.
There is a small museum at the park that provides more information about the site.
If you are interested in learning more about the Taíno culture, I recommend visiting the Caguana Indigenous Ceremonial Park. It is a fascinating place to learn about the history and culture of Puerto Rico's indigenous people.