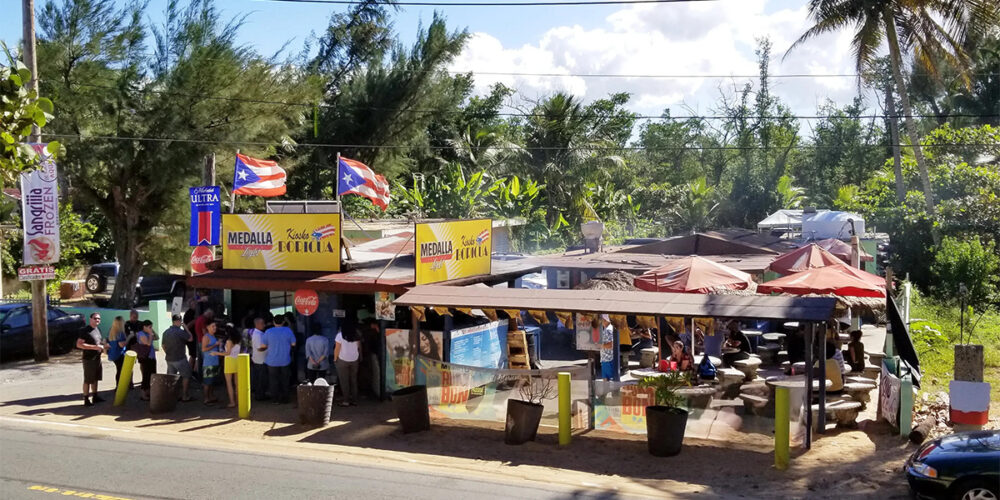 Piñones Food Trail "Ruta de Piñones"
A Sample of Puerto Rican Coastal Cuisine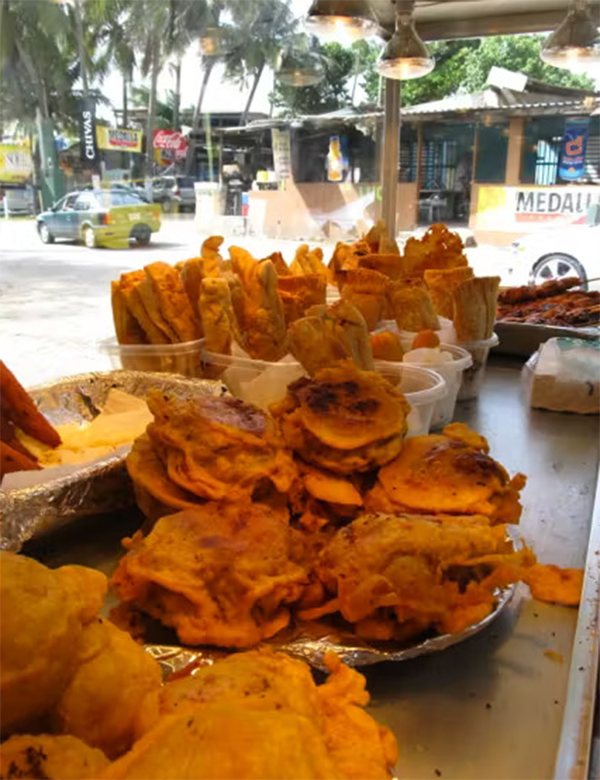 Puerto Rico is an island with a rich history and culture, and its cuisine is a reflection of both. The Piñones Food Trail "Ruta de Piñones", located on the north coast of the island, is a popular dining destination that offers a taste of Puerto Rican coastal cuisine.
The Piñones Trail is a 10-kilometer (6.2-mile) road that winds along the coast of Piñones, a fishing village in the municipality of Loíza. The route is lined with a series of restaurants, kiosks, and street vendors that offer a variety of fresh seafood dishes, as well as traditional Puerto Rican dishes.
From Loíza, the route continues north to Piñones Beach. Piñones is a tropical paradise with a white-sand beach and crystal-clear waters.
The Piñones Trail is a unique dining experience that allows you to enjoy Puerto Rican coastal cuisine at its finest. With a variety of dishes to choose from, you're sure to find something you'll love. Here, you can find a variety of restaurants serving fresh seafood dishes, such as fried fish, shrimp scampi, and lobster.
The Piñones Trail is located on PR-187, about 25 kilometers (15.5 miles) east of San Juan. The restaurants and kiosks on the route are open every day, and most open from noon until late at night.
The Trail is a seafood lover's paradise. Visitors can find a variety of dishes, including fried fish, garlic shrimp, lobster, and more. Some of the most popular dishes include::
Mofongo: A traditional dish made with mashed green plantains, meat, and olive oil.
Pastelón: A meatloaf made with ground beef, potatoes, eggs, and olives.
Arroz con gandules: A rice dish with peas, meat, and spices.
Arroz con mariscos: Rice cooked with seafood.
Alcapurrias: A turnover filled with meat, capers, and onion.
Bacalaítos: Fried fritters made with salted cod, flour, milk, eggs, and spices.
Pescado frito: Fried fish with lemon and salt.
Camarones al ajillo: Shrimp sauteed with garlic and white wine.
Langosta: Lobster cooked on the grill or in the oven.
Coquito: A cocktail made with coconut milk, rum, and sugar.
Tips for your visit:
Bring casho: Many of the stalls at the Luquillo Kiosks do not accept credit cards.
Dress comfortably: The Luquillo Kiosks can be very crowded, so it is important to dress comfortably.
Come early: The most popular kiosks can fill up quickly, especially on weekends.
The Piñones Trail is a great way to enjoy Puerto Rican coastal cuisine. With its variety of fresh and delicious dishes, it is a culinary destination not to be missed.