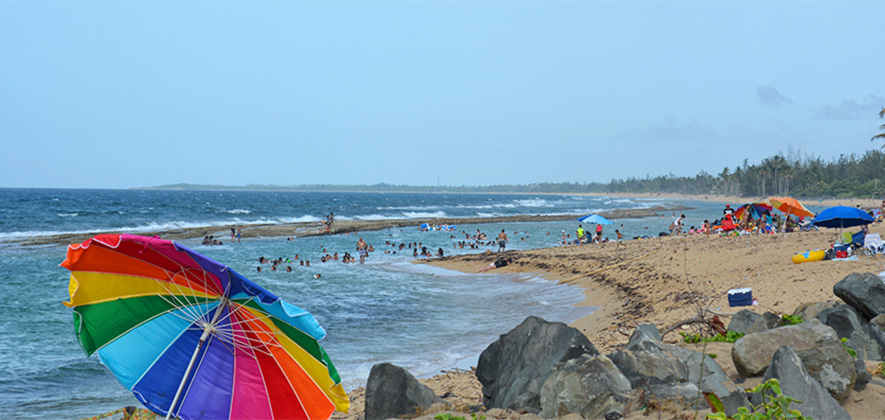 La Posita Beach in Piñones
Loíza, Puerto Rico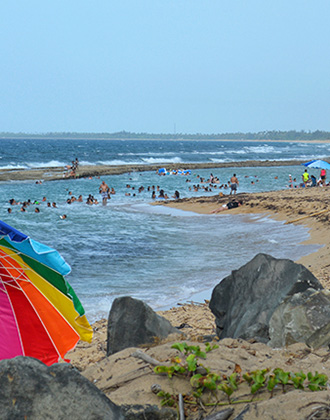 La Posita de Piñones located north of the island of Puerto Rico in the town of Loíza is one of the many beautiful beaches that our island has. It is known for its crystal clear water, easy access off the road and variety of food kiosks and fried foods on their premises.
One of its distinctive attributes is a stone wall that surrounds it and serves as a breakwater preventing the intense waves of the Atlantic from crashing into "La Posita", which makes it look like a pool or puddle.
La Posita de Piñones is a beach with calm waters and low level of depth, which children and people who can not swim can enjoy its waters safely without having to fight with the intensity of the waves.
The beach has become a popular place for local families during weekends, holiday weekends and summer months. In front of the beach there are food kiosks and a parking area for a additional cost. It does not have bathrooms but it has camping possibilities.
To join the fun, you can see the planes flying over La Posita Beach. For visitors who do not want to travel / drive a lot during their stay in the city, La Posita is a very pleasant beach to experience the most relaxed side of the island of Puerto Rico.