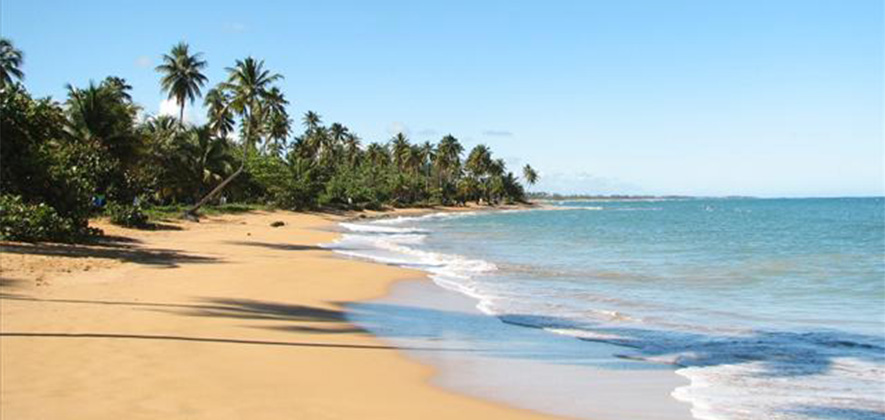 Vacía Talega Beach
Loíza, Puerto Rico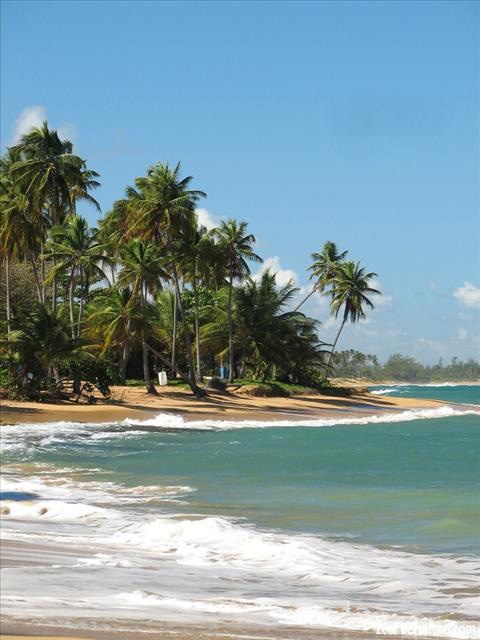 The Vacía Talega Beach located minutes from the metropolitan area and steps from the Piñones de Loíza kiosks and northeast Puerto Rico, is the ideal place to spend the day with the whole family.
The beach, which has an extensive coastline covered with calm waters for swimming, golden sand and surrounded by bushes and palm trees, makes this beach attractive to many.
The route to reach Vacía Talega beach is very spectacular, with views of the entire bay from Carolina beach to the Isla Verde skyline.
This beautiful bay surrounded by vegetation and the combination of its nature that exists on the beach makes it perfect to be appreciated.
One of the ideal activities for enjoying the scenery is renting bicycles and touring the coast to appreciate the view of this beautiful bay. Just like you can practice snorkeling, swimming, diving and fishing, as well as spending a night camping. The Beach has a great diversity of marine life, coral reefs, sand dunes and mangrove areas.
The beach does not have sanitary facilities or a reserved parking area, but you can leave your vehicle in front of the beach.