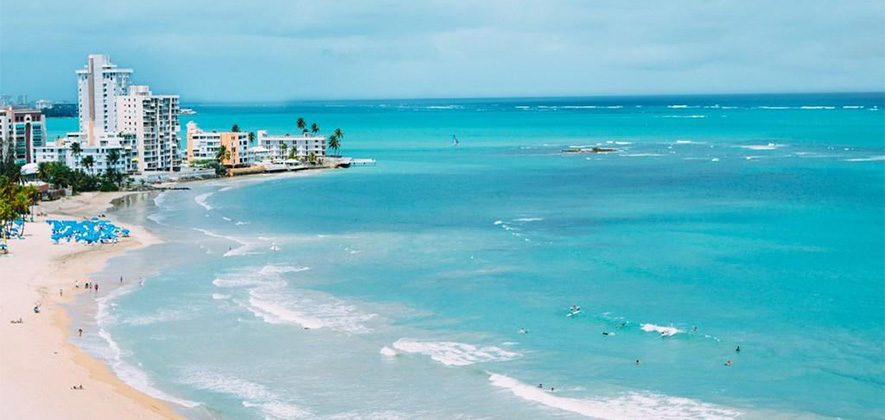 Isla Verde Beach
Carolina, Puerto Rico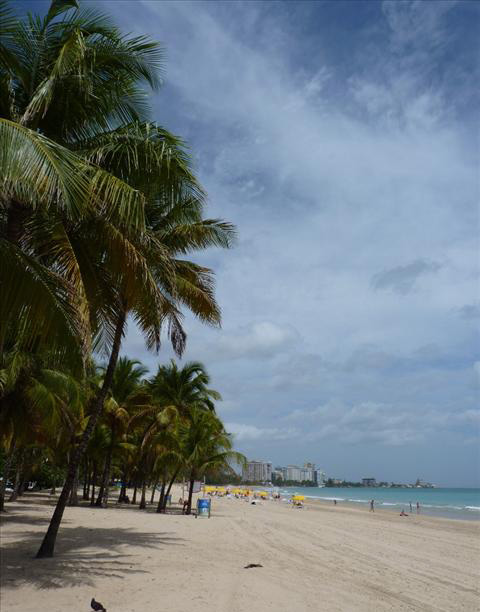 Isla Verde Beach is one of the most frequented beaches in Puerto Rico for being located in the tourist area of Isla Verde in Carolina. Surrounded by hotels and good restaurants, it has become a favorite of many. It is a vast coastline of fine white sand and crystal clear water and little waves.
The coastal coastline that extends for a mile long shortly after the area of Piñones to Punta las Marías is very attractive for tourism: it is full of luxury hotels, condominiums, bars and popular restaurants.
The beach provides the perfect environment to practice sports such as "kite surfing", "paddle surfing" and volleyball. There are businesses that rent jet skys, kayaks, umbrellas and beach chairs.
The famous Isla Verde beach in Puerto Rico was recognized as the best urban beach in the world according to the magazine and readers of USA Today. The beach turned out to be the best among the 20 urban beaches that paraded as finalists in the competition. The magazine asked the traveling public to vote for the beach that best combines metropolitan life with the perfect space to escape to sunbathe and have a moment of relaxation.