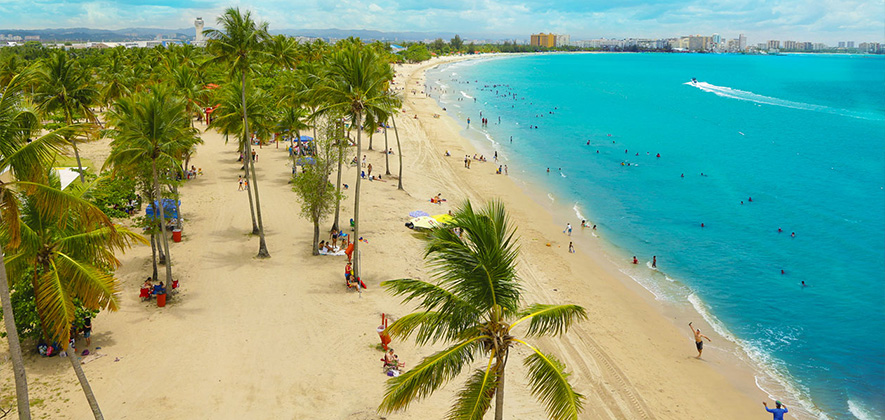 Carolina Beach – Balneario de Carolina
Carolina, Puerto Rico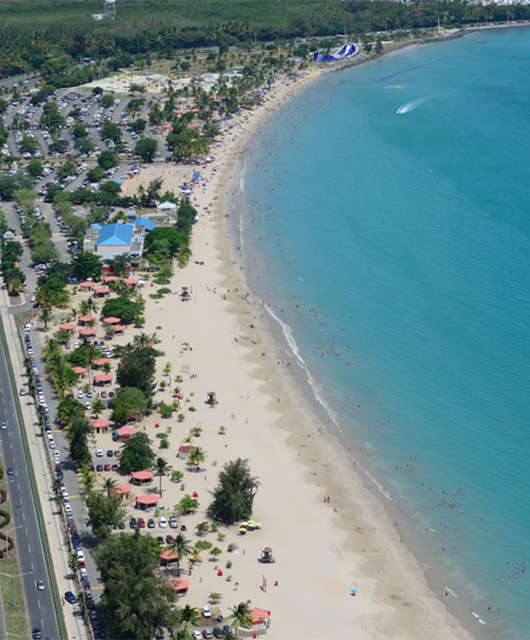 Carolina Beach known as the Balneario de Carolina, holds for the tenth consecutive year the world-recognized Blue Flag award. The Beach is located northeast of Puerto Rico in the town of Carolina. With a beautiful carpet of white sand at your feet and warm waters make it the ideal place to enjoy and achieve the perfect tan. Among its facilities has ample parking, bathrooms, showers, access and services for people with physical disabilities, lifeguard, first aid center, headquarters of the Municipal Maritime Police, food and drink kiosks and reminders, rental of chairs and umbrellas, rent of water sports, giant inflatable jets, gazebos for rent, volleyball and beach tennis courts, Aquasol children's water park, Tourist and Environmental Information Center, bike paths, among others.
Many event organizers use the Balneario de Carolina to celebrate weddings and activities of national and international nature.
The Window to the Beach Gardens offer visitors and passers-by a wide view of the sea that inspires the senses. The Beach is one of the most important tourist places in Carolina.  Projects to improve services and offerings to local and foreign visitors continues to-date. The Carolina Beach is the best conditioning and safe throughout Puerto Rico for the enjoyment of Puerto Ricans and foreigners visiting the island.
The Carolina Beach annually receives an average of 500,000 people. Depending on the day and the time, Carolina Beach can be a vibrant and a busy beach or the calmest, serene and a peaceful place.  Either way, it will always be a real delight.