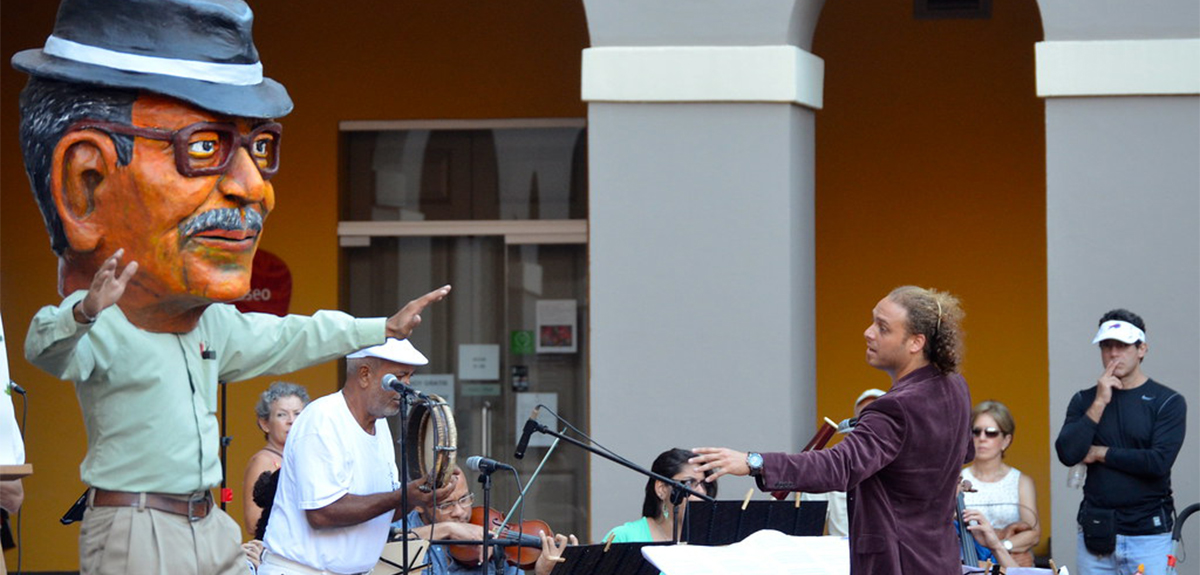 Campechada Festival
Annual Puerto Rican Art and Culture Fair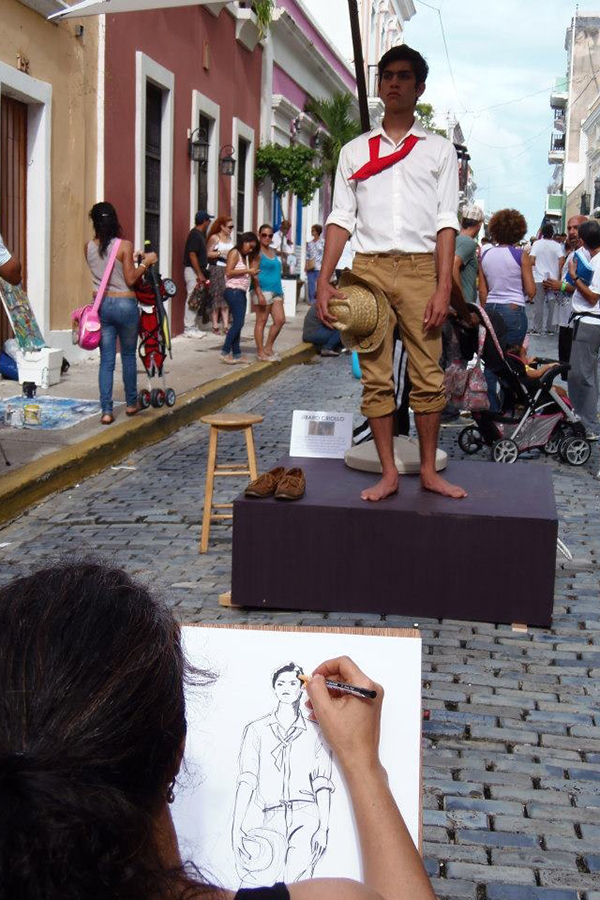 The Campechada is the largest art festival in Puerto Rico, held annually in May or November. The event is primarily held in San Juan, but it also travels to other towns on the island.
The Campechada is a celebration of the rich and diverse Puerto Rican culture, featuring artists, poets, dancers, and musicians performing in the streets. There is also an art fair, a book fair, a craft fair, live music concerts, theater performances, guided tours, workshops, drawing sessions taught by artists, and much more.
Each edition of the Campechada is dedicated to a distinguished Puerto Rican artist who inspires new generations of Puerto Rican creators. This tradition dates back to the first Campechada in 2011, which was dedicated to the painter José Campeche y Jordán. Other artists who have been honored at the Campechada include Francisco Oller, Rafael Tufiño, Myrna Báez, Rafael Ríos Rey, and Elizam Escobar, as well as the musician Juan Morel Campos and the writer Abelardo Díaz Alfaro.
The Campechada festival is a unique opportunity to experience Puerto Rican culture in its full splendor. It is an event for all ages, offering something for everyone. If you are interested in art, music, literature, dance, crafts, or gastronomy, La Campechada is the place to be.
Festival Activities
The festival activities are varied and offer something for everyone's taste.
Among the most popular activities are:
Art Fair: The art fair features works by Puerto Rican artists from all disciplines, including painting, sculpture, photography, printmaking, and more.
Book Fair: The book fair presents a wide variety of books by Puerto Rican authors, as well as books about Puerto Rico.
Craft Fair: The craft fair features handmade crafts by Puerto Rican artisans.
Live Music Concerts: The fair presents live music concerts of a variety of musical genres, including traditional Puerto Rican music, popular music, and classical music.
Theater Performances: The fair presents theatrical performances of works by Puerto Rican authors.
Guided Tours: The fair offers guided tours of historical and cultural sites in the host town.
Workshops: The fair offers workshops in art, music, literature, and more.
Drawing Sessions: The fair offers drawing sessions taught by professional artists.
Musical Performances: The festival offers a variety of musical performances for children and adults.
Children's Workshops: The fair offers children's workshops in art, music, literature, and more.
Cultural Activities: The fair offers cultural activities for children and students, such as dance performances, music performances, and theater.
Other Activities: La Campechada also presents a variety of other activities, including photography exhibits, film screenings, and art contests. The full schedule of activities is announced in advance on the La Campechada website.
The Campechada is a free and open to the public event. The fair is held in several locations in the host town, including streets, plazas, parks, and historic buildings. La Campechada is a great opportunity to experience the rich culture and art of Puerto Rico firsthand.
Dates and Duration
The Campechada is held in May or November, and usually lasts for three to four days. The May 2023 edition was held from May 19 to 22, and the November 2023 edition will be held from November 10 to 13.
The duration of the fair may vary depending on the edition, but it is generally held on the weekend. This allows people of all ages to enjoy the activities and events it offers.
Gastronomy and Music
The Campechada is an art and culture fair that celebrates the rich heritage of Puerto Rico. Gastronomy and music are two of the most important aspects of Puerto Rican culture, and La Campechada offers a wide variety of options for visitors to enjoy.
The fair features a wide variety of food stalls that offer a taste of Puerto Rican's rich cuisine. Visitors can find everything from traditional dishes like mofongo, pastelón, and coquito, to more modern and creative dishes.
Music is an integral part of Puerto Rican culture. La Campechada presents a variety of live music concerts that celebrate traditional and modern Puerto Rican music.
Family and Community Celebration
The Campechada is a family and community celebration that brings together people of all ages and backgrounds to enjoy Puerto Rican arts and culture. The fair is held in a festive and welcoming atmosphere, and offers a variety of activities for all tastes.
The Campechada is an experience for the whole family. Children can enjoy the arts and crafts, live music concerts, and theatrical performances. Adults can appreciate the art of Puerto Rican artists and learn about the history and culture of the island.
Tips for Visitors
If you are planning to visit Campechada, here are some tips to help you enjoy your experience to the fullest:
Dress comfortably and wear appropriate shoes. The fair is held outdoors, and you may have to walk a lot.
Bring water and a hat. The sun can be strong in Puerto Rico, so it is important to stay hydrated and protected from the sun.
Bring cash. Many of the activities at Campechada require payment in cash.
Learn a little about Puerto Rican culture. This will help you appreciate the arts and culture you will see at Campechada.
The Campechada is a unique opportunity to experience the rich culture and art of Puerto Rico. With a little planning, you can make the most of this special event.