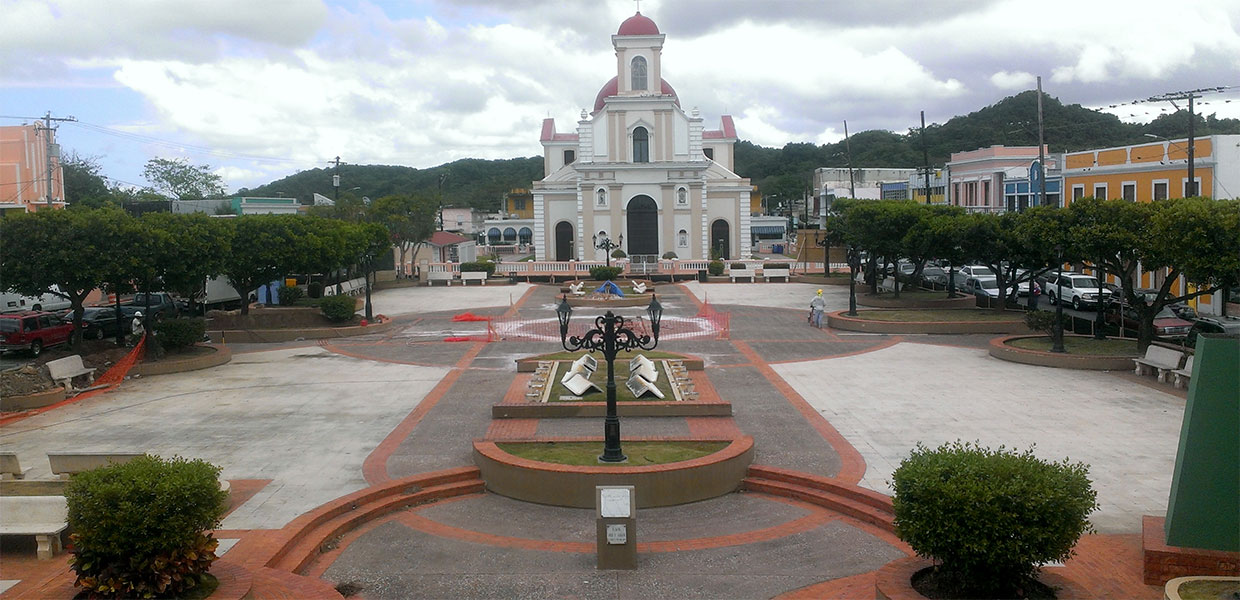 Vega Baja, Puerto Rico
City of "Syrup"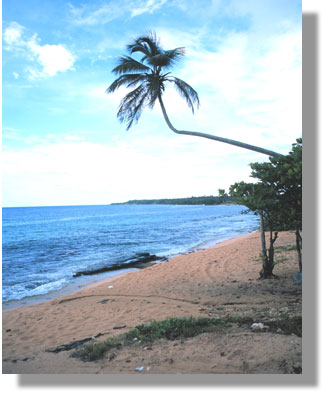 Foundation: The territory occupied by Vega Baja (VAI-gah BAH-hah) today, has been inhabited for 2,358 years. The first inhabitants of the then called region of Cibuco were Indians. The Cibuco region was slowly populated by a rural society dedicated mainly to the raising of cattle. Vega Baja was founded according to the historians in 1776. Its first name was Vega-Baxa del Naranjal de Nuestra Señora del Rosario. Don Antonio Viera, Settler Captain, was the spokesman who formally asked for the recognition of Vega Baja as a town. Don Manuel Negrón Benítez donated 200 acres for the construction of the town was. The first elections under the Spanish dominion were celebrated in Vega Baja the September 9, 1812.
During the XIX century agriculture had a great development, specially in the cultivation of sugar cane. This brought as consequence an increase in the number of slaves. In the 1848 there was a slave revolt in Vega Baja, due to the cruel treatment they received from their masters. The movement failed and in order to teach them a lesson the mulato Miguel was shot, because he was considered the leader of the so called "revolt of slaves".
In 1862 Vega Baja was classified as a town of first class in the civil aspect. At the beginning of the XX century, agriculture continued being the main occupation of the Vegabajeños. The San Vicente Sugar Refinery offered employment to several people while others made their living in the cultivation of sugar cane and fruits. When the San Vicente Sugar Refinery ceased operations in 1968 it was necessary to look for new sources of employment for the residents of Vega Baja.
Many industries were established and slowly the agricultural population eminently became an industrialist. In the Cabo Caribe ward there's a industrial zone established where many factories operate, dedicated in a large extent to the manufacture of electronic related products. Outside that area, in the Pugnado Afuera ward, V'Soske Shop operates the most prestigious carpet factory in the New World. In the Ceiba and Sabana wards the Warner Lambert Company has one of its most important operations established. Contributing to the economy and progress of the town are also: Centros Comerciales Las Vegas, Vega Baja Mall and other commerce located in the urban zone.

Location: It is located in the center of the northern coast. To the north it borders with the Atlantic Ocean, south with Morovis, west with Manatí and east Vega Alta.
Area: 121.4 sq km / 46.7 sq mi
Population: 61,929 (census 2000)
Population Density: 510.1 per sq km / 1,326.1 per sq mi
People are known as: Vegabajeños
Vega Baja is also known as:
Ciudad del "Melao Melao" (City of "Syrup")
Wards:

Vega Baja, Puerto Rico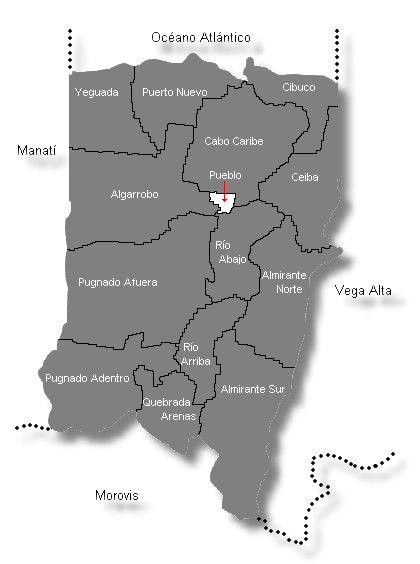 Census 2000:
Population by Wards – Vega Baja
Habitants

Algarrobo

16,562

Almirante Norte

3,911

Almirante Sur

3,325

Cabo Caribe

4,581

Ceiba

5,392

Cibuco

54

Puerto Nuevo

5,463

Pugnado Adentro

1,327

Pugnado Afuera

11,959

Quebrada Arenas

670

Río Abajo

5,620

Río Arriba

451

Vega Baja Town

890

Yeguada

1,724

Total
61,929
Información: Negociado del Censo de los EE.UU. Censo 2000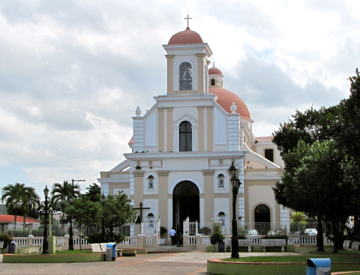 Patrón:
Nuestra Señora Del Rosario
Nuestra Señora Del Rosario Parish
P.O. Box 1388
Vega Baja, P.R. 00694-1388
(787) 858-2969
Founded: 1794
Topography: Predominantly level, due to its location in Northern Coastal Valley. It also belongs to the karst zone thus displaying numerous wooded hills, caves and drains.
Hydrography: It is watered by the Cibuco, Indio, Unibón and Morovis rivers. The Tortuguero Lagoon is located between the municipalities of Manatí and Vega Baja. It also counts with the Puerto Nuevo. In the Cabo Caribe ward is the Cibuco marsh.
Economy: Agriculture (sugar cane, pineapple, fruit and cattle) and manufacture (leather articles, machinery, electrical and electronic equipment, clothing and carpets).
Average Salary: $381.82 weekly (1998)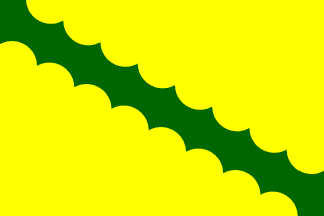 Flag: Vega Baja's flag consists of a yellow cloth, crossed by a green band. The colors yellow and green are the colors used traditionally in the town, during civic, sport and cultural activities. The band is relates to the fertile valley and the river.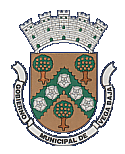 Coat Of Arms: The Vega Baja Coat of Arms has a v-shape green band, with overlapping roses in silver and three oranges tress, with fruits in gold. In the superior part a five tower crown, silverplated with black and green. All the elements of the primitive and present name of the town represented in the shield. The roses refer to the Virgin of the Rosary, matron of Vega Baja. The band refres to the fertile valley and the orange to the Naranjal (orange grove), the original name of the population.
The main colors of the shield; green and gold are used traditionally in civic, scholastic and sport activities. The crown five tower indicates that the town holds the rank of Villa by Royal Real Decree.
Vega Baja Public Schools.
| | | | |
| --- | --- | --- | --- |
| Name | Level | Telephone | Address |
| AGAPITO ROSARIO ROSARIO | ELEMENTAL | (787) 858-2988 | PO Box 7004 |
| ALMIRANTE SUR II | Elementary | (787) 855-6423 | PO Box 4396 |
| ALMIRANTITO | Elementary | (787) 858-6473 | PMB 9906 PO Box 7004 |
| CABO CARIBE | Elementary | (787) 855-9327 | PO Box 4396 |
| CENTRO COMUNAL | Elementary | (787) 858-1763 | PO Box 718 |
| DR. JESÚS M. ARMAIZ | Elementary | (787) 858-4869 | PO Box 60 |
| EUGENIO MARIA DE HOSTOS | Elementary | (787) 855-6186 | PO Box 718 |
| FEDERICO DEGETAU | Elementary | (787) 855-1401 | PO Box 4396 |
| FERNANDO ROSARIO VÁZQUEZ | Elementary | (787) 858-1953 | PO Box 1366 |
| JOSÉ DE DIEGO | Elementary | (787) 855-9348 | PO Box 4396 |
| JOSÉ GUALBERTO PADILLA | Elementary | (787) 858-2520 | PO Box 1437 |
| MANUEL NEGRÓN COLLAZO I | Elementary | (787) 858-3566 | PO Box 8764 |
| MANUEL PADILLA DÁVILA | Elementary | (787) 855-3359 | Calle 1 PO Box 83 |
| OFELIA DÍAZ | Elementary | (787) 858-8767 | PO Box 718 |
| RAFAEL HERNÁNDEZ | Elementary | (787) 858-1994 | PO Box 100 |
| ROSA M. RODRÍGUEZ | Elementary | (787) 855-5522 | PO Box 4396 |
| SAN VICENTE | Elementary | (787) 858-3587 | PO Box 82 |
| ÁNGEL SANDÍN MARTÍNEZ | Intermediate | (787) 858-2120 | PO Box 7004 |
| BRÍGIDA ÁLVAREZ RODRÍGUEZ | Intermediate | (787) 855-6327 | PO Box 2066 |
| CENTRO DE ADIESTRAMIENTO | Secondary | (787) 855-1360 | PO Box 4483 |
| ALMIRANTE NORTE | Second Unit | (787) 858-5252 | PO Box 7004 |
| MANUEL MARTÍNEZ DÁVILA | Second Unit | (787) 858-1152 | PO Box 1730 |
| JUAN QUIRINDONGO MORELL | High School | (787) 858-0859 | PO Box 1618 |
| LINO PADRÓN RIVERA | High School | (787) 858-2110 | PO Box 4096 |
Hymn: Lirics: Adrián Santos Tirado – Music: Roberto Sierra
Más dulce que la miel es tu recuerdo,
cuando lejos estoy, pueblo querido,
Mi alma te la envío en un suspiro,
y en viaje hacia el ensueño en ti me pierdo.
El agua de Cibuco es cual caricia
para mi alma sedienta de nostalgia,
y llego a un Puerto Nuevo cada día
donde es radiante el cielo y las espumas cantan.
Aún de los naranjales queda el oro
convertido en canción, arte y poesía;
y en la dulce colmena de tus calles se afana
el revuelo que vierten tus montes y sabanas.
No importa que me marche cazador de quimeras;
yo quiero caminar por tu calle infinita,
y dormir para siempre una tarde cualquiera
en la apacible cuna de tu tierra bendita.
Events:
Melao Melao Marathon – October
Matron Celebrations – October
Christmas Festival – December
Places To Visit:
El Trece Recreational Area
Puerto Nuevo Recreational Area
Tortuguero Recreational Area
House of Culture and Tourism
Melao Melao Artisan Center
Tortuguero Lagoon
Mar Chiquita
Man of the Sugar Cane Monument
Casa Alonso Museum
Jorge Otero Military Museum
Trinitarias Park
Migrante Square
Hall Of Fame
Fenix Theater
Distinguished Citizens:
Rafael Balseiro Dávila – Pianista and composer.
José I. de Díego Padró – Poet
Trina Padílla de Sanz – Storyteller and poet.
Rafael López Landrón – Writer
Pedro Regalado de Diego González – Poet
Facundo Rivera Natal – Poet
Emiliano Martínez Avilés – Writer