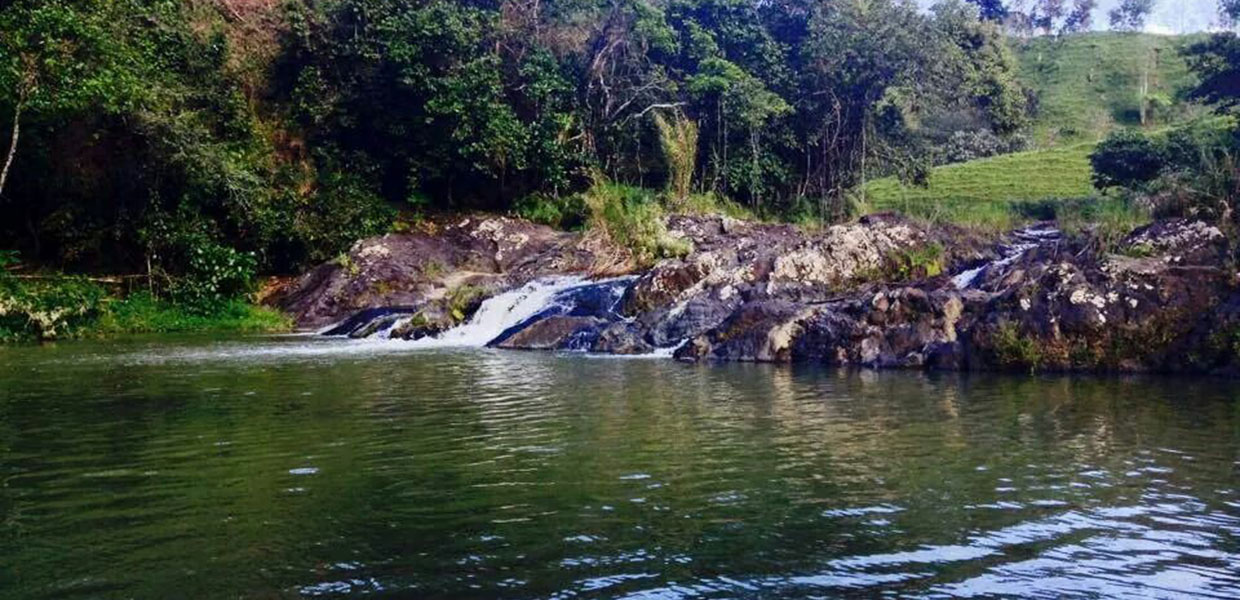 Aguas Buenas, Puerto Rico
City Of Clear Waters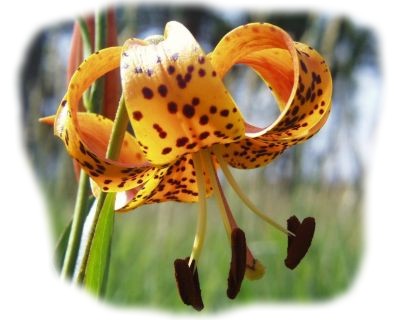 Foundation: Aguas Buenas was originally a sector of the Municipality of Caguas, which was known as Aguabuena (Good Water). This territory had as assets springs of pure and crystalline waters. During 1798, a group of neighbors began to settle their homes near to one of these springs and decided to call to the sector Aguas Claras (Clear Waters).
The number of neighbors (residents of the zone) increased with the passing of years. On the 25th of July, 1832, the residents formed an assembly and commissioned Don Francisco de Salas Torres and Don Ramón Diaz to make the necessary arrangements to declare the Aguas Claras region a municipality. Don Julian López, one of the neighbors, had ten acres of land where the new municipality would be formed. There the plaza, the church, the house of the king would be constructed, which at the moment is known as the Municipal Mayorship and the priest's house.
In 1834, during the government of Miguel de la Torre, the creation of a decree for the municipality was authorized. The 25th of May, 1838, the government of Don Miguel López de Baños passed a law forming the Aguas Claras region with its Aquasbonenses settlers into the Aguas Buenas Municipality. Don Francisco Salas Torres was the settlement's first captain or mayor. At the beginning the municipality had economic and administrative difficulties. Gradually the inhabitants developed an agricultural economy based on coffee and commerce. With these developments the Aguas Buenas population grew and had 7,000 inhabitants by the end of 19th century.

Location: The Aguas Buenas municipality is located on the eastern side of the Central Mountain Range (Cordillera Central) of Puerto Rico. It is bordered by: Bayamón, Guaynabo and San Juan to the north, Cidra and Caguas to the south, Caguas to the east, and Comerío to the west.
Area: 78 sq km / 30.1 sq mi
Population: 29,032 (census 2000)
Population Density: 373.2 per sq km / 964.5 per sq mi
People are known as: Aguasbonenses
Aguas Buenas is also known as:
La Ciudad de las Aguas Claras (City Of Clear Waters)
Los Mulos (The Mules)
El Oasis de Puerto Rico (Puerto Rico's Oasis)
Los Ñocos
Wards:

Aguas Buenas, Puerto Rico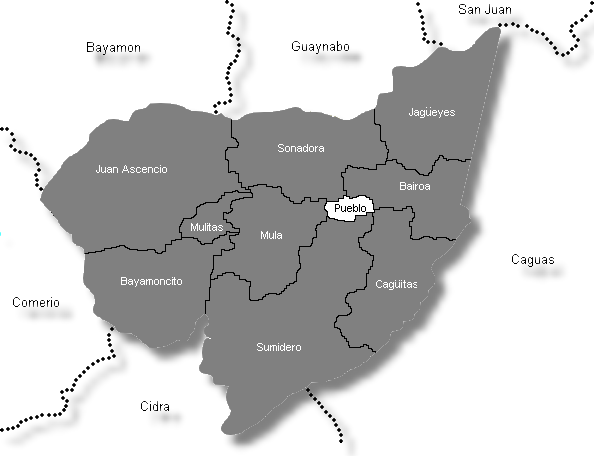 Censo 2000:
Population by Wards – Aguas Buenas
Habitants

Aguas Buenas Pueblo

1,990

Bairoa

2,448

Bayamoncito

1,897

Cagüitas

2,704

Jagüeyes

2,487

Juan Asencio

2,860

Mula

3,657

Mulita

267

Sonadora

2,845

Sumidero

7,877

Guerrero

3,366

Total
29,032
Información: Negociado del Censo de los EE.UU. Censo 2000
Patron:
Nuestra Señora de la Monserrate
Espíritu Santo Parish
Apartado 1250
Aguas Buenas, P.R. 00703
(787) 732-1270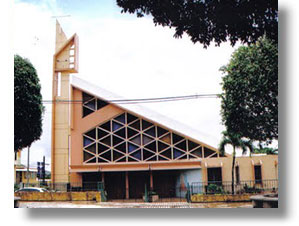 Topography: The territory is moderately mountainous being in the Mountain Range of Cayey (Sierra de Cayey), which is part of the Central Mountain Range. The highest peaks are La Peña, Santa Bárbara, La Tisa, and La Marquesa.
Hydrography: The Cañas, Bairoa, Cagüitas and Bayamón rivers form part of its hydrography.
Economy: Construction materials and ladies apparel.
Average Salary: $279.27 weekly (1998)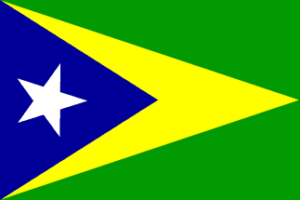 Flag: Francisco Díaz Rivera designed the rectangular flag. A blue triangle with the base at the hoist has a solitary white star, like the national banner. Two additional triangles appear in yellow and green colors. These colors denote the agriculture and tropical flora, and the commercial and industrial development of Aguas Buenas.
The blue triangle represents the Puerto Rican nationality. When all these colors and triangles are united, they convey and manifest friendship, hospitality, cooperation, faith, and work of the people of this country; virtues and qualities that distinguish and honor us all.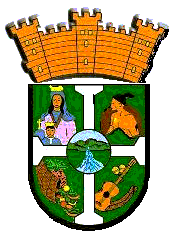 Coat Of Arms: In the shield we find history, traditions and culture, as well as the image of our possibility as a town that knows its origin and knows where it is headed in the preservation of these values. The shield shows us the Virgin of Monserrate at the top right side, a Taino Indian at the top left side, a symbol of the original inhabitants of this region.
At the bottom right side it has a cornucopia containing the native fruit of Aguas Buenas. In the left bottom side, there are four maracas and güicharo, typical instruments of the "jibaros" of Aguas Buenas and Puerto Rico. The crown consists of three towers.
Public Schools Sorted by Educational Levels.
Updated: 08/07/2003
Caguas Region / Aguas Buenas District
Name
Level

Telephone

Address
Elementary

DR. GUSTAVO MUÑOZ DÍAZ

PK-6

(787) 732-6261

PO Box 786, P.R. 00703-0786

EZEQUIEL RAMOS LA SANTA

K-6

(787) 732-3421

PO Box 1506, P.R. 00703-0000

JAGÜEYES ABAJO

K-6

(787) 747-5895

PO Box 407, P.R. 00703-0000

JOSÉ R. GONZÁLEZ

K-6

(787) 732-8204

PO Box 1506, P.R. 00703-0000

LUIS SANTAELLA

K-6

(787) 732-5001

PO Box 407, P.R. 00703-0000

LUIS T. BALIÑAS

K-6

(787) 732-8191

PO Box 68, P.R. 00703-0000

MULITAS ALVELO

K-6

(787) 732-4747

PO Box 68, P.R. 00703-0000

RAMÓN LUIS RIVERA (JUAN ASENCIO)

K-6

(787) 732-4084

PO Box 68, P.R. 00703-0000

SANTA CLARA

K-6

(787) 732-0020

PO Box 575, P.R. 00703-0000

Intermediate/b>

DR. PEDRO ALBIZU CAMPOS

7-9

(787) 732-1040

PO Box 786, P.R. 00703-0000

LUIS MUÑOZ MARÍN

7-9

(787) 732-3521

PO Box 1298, P.R. 00703-0000

Jr. High

SU BAYAMÓNCITO

K-9

(787) 732-0440

PO Box 68, P.R. 00703-0000

SU SUMIDERO

K-9

(787) 732-4040

PO Box 1137, P.R. 00703-0000

High School

JOSEFA PASTRANA

10-12

(787) 732-3375

PO Box 68, P.R. 00703-0000
Hymn: Por: By Ramón Cintrón
Aguas claras
Alma limpia del Coquí,
Orgullosos hijos tuyos,
Por haber nacido aquí.
Indio noble que en cueva
nuestro pueblo verde vió.
La Cruz de España en tus venas,
rítmico grito africano
nuestra estirpe delineó.
Tus femeninas montañas,
plenas de café en flor,
cristalinas aguas bañan,
como concierto de amor.
Cabeza de cordillera,
rostro de nuestro país,
el cuatro, triple le cantan,
tierra fértil de abundancia,
de frutos puros de aquí.
Gente clara, gente buena
son tu corazón le aman,
viva Aguas Buenas
¡Aguas Buenas para mí!
Eventos:
Festival Folklórico de Campo y Pueblo – January
Carnival – March
Fiestas Patronales Nuestra Señora de la Monserrate – September
Places To Visit:
Aguas Buenas Caves
Casa de Campo
Monte La Tiza
Monte El Palito
Distinguished Citizens:
José Arsenio Torres (1926 – ) – Professor
Luis Rechani Agrait (1902-1997 ) – Dramatist
Jacobo Córdova Chirino (1901-1955) – Journalist & humorist