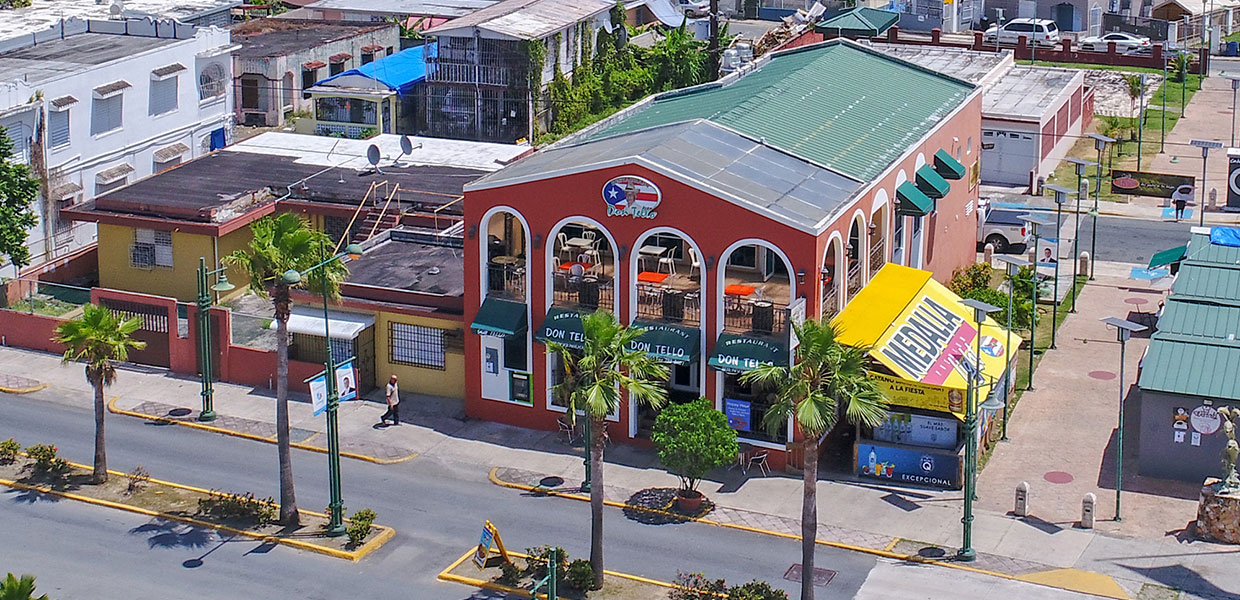 Cataño, Puerto Rico
The Town That Refused To Die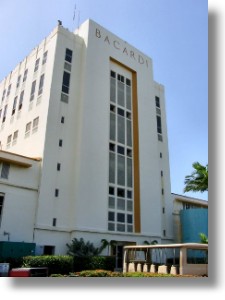 Foundation: Cataño (kah-TAH-no) was founded in 1927. It covers only five square miles making it the smallest municipality of the island. Cataño was a district of the municipality of Bayamón until July 1, 1927, when by virtue of law No. 30 leaders approved that April 25 of that year it was to be constituted as a municipality. The origin of the name comes in honor to a Spanish doctor called Hernando de Cataño who served in this town in 1569, when the Island of Puerto Rico was governed by the Spanish Francisco Bahamonde de Lugo. Cataño at the time was known as "El Hato de Las Palmas".

Location: Located in the northern coast of the island, it is bordered by the San Juan Bay. It is also bordered by: Toa Baja and the Atlantic Ocean to the north, Guaynabo and Bayamón to the south, Toa Baja to the west, and by the Atlantic Ocean to the east.
Area: 13.0 sq km / 5.0 sq mi
Population: 30,071 (census 2000)
Population Density: 2,313.1 per sq km / 6,014.2 per sq mi
People are known as: Catañeses
Cataño is also known as:
El Pueblo Que Se Negó a Morir (The Town That Refused To Die)
La Antesala de la Capital (The Capital's Threshold)
El Pueblo Olvidado (The Forgotten Town)
Wards:

Cabo Rojo Puerto Rico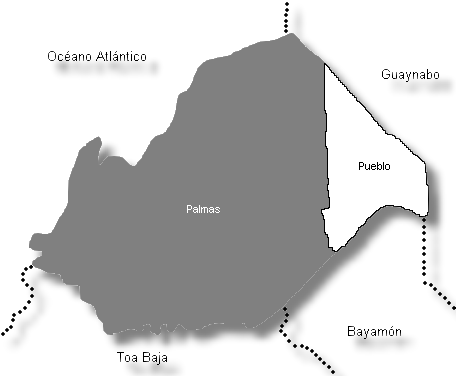 The town was divided originally into two districts (barrios), the Town of Cataño and Palmas. But today it numbers ten districts, urbanizations and sectors shown in the following list:
Town of Cataño
Palmas
Juana Matos
Cucharillas
Las Vegas
Puente Blanco
Bahía
Vista al Morro
Marina Bahía
Bay View
Census 2000:
Population by Wards – Cataño
Habitants

Cataño Pueblo

4,628

Palmas

25,443

Total
30,071
Información: Negociado del Censo de los EE.UU. Censo 2000
Patron:
Nuestra Señora del Carmen
Parroquia Nuestra Señora del Carmen
Calle Tren #42 Cataño, P.R. 00962
Tel. 787-275-1309
Mass schedule s
Weekday: 6:30 am y 7:00 pm. Sab: 7:30 am
Saturday: 7:30 pm
Sunday:7:30 am y 10:30 am
Topography: Most of its terrain is at sea level.
Hydrography: Bayamón River & El Caño de Cataño.
Economy: Refining, commerce, distributing, manufacturing and rum distilling.
Average Salary: $377.08 weekly (1998)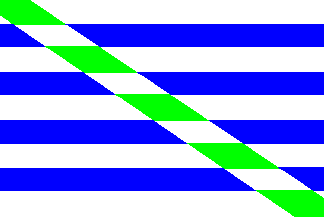 Flag: The flag reproduces the colors and stripes of the Coat of Arms. It has the same nine horizontal stripes: four blue stripes and five white stripes (substituting for the silver color). A white band diagonally traverses the drape in all its extension, from the upper hoist to the lower fly.
This band is also divided in nine alternating horizontal stripes (their widths equal to the other stripes), five green and four white. Green represents the green color of the coconut palms that surround the Coat Of Arms. At the same time, this green band was used to distinguish the flag from the flags of Greece and Uruguay. The flag was officially adopted by the City Council during the incumbency of Hon. José Álvarez Brunet on September 5, 1974.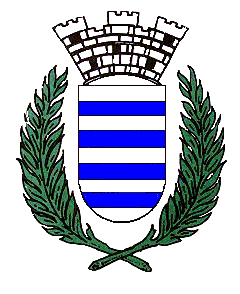 Coat Of Arms: The Coat Of Arms of Cataño consists of nine horizontal stripes of same the width: four of blue and five of silver. The colors belong to the family of the lawyer Don Hernando de Cataño. The silver ones are symbols of nobility and blue symbolizes royalty, majesty and serenity.
In the superior part of the Coat Of Arms of Cataño a three tower crown distinguishes it as a municipality. The Coat Of Arms is surrounded by coconut palms, green in color, making reference to Hato de las Palmas de Cataño, the name that the town had for a long time.
Public Schools sorted by educational levels.
Bayamón Region
Cataño District
Name
Level
Telephone
Address
Elementary

HORACE MANN

K-3

(787) 788-1966

PO Box 630367, P.R. 00963-0367

ISAAC DEL ROSARIO

K-6

(787) 788-7210

PO Box 086, P.R. 00963-0086

JOSÉ A. NIEVES

K-6

(787) 788-7095

PO Box 247, P.R. 00963-0000

PUENTE BLANCO

K-6

(787) 788-1856

PO Box 5327, P.R. 00963-0096

RAFAEL CORDERO

PK-6

(787) 788-1557

PO Box 630217, P.R. 00963-0217

ROSENDO MATIENZO CINTRÓN

K-6

(787) 788-1612

PO Box 247, P.R. 00963-0000

TEODORO ROOSEVELT

K-6

(787) 788-8430

PO Box 247, P.R. 00963-0000

Intermediate

MERCEDES GARCÍA DE COLORADO

7-9

(787) 788-4025

PO Box 0125, P.R. 00963-0000

ONOFRE CARBALLEIRA

7-9

(787) 788-8975

PO Box 247, P.R. 00963-0000

High School

FRANCISCO OLLER (TOA BAJA)

10-12

(787) 788-1696

PO Box 51179, P.R. 00950-1179

All Levels

RAMÓN B. LÓPEZ

EE

(787) 788-1723

PO Box 247, P.R. 00963-0247
Hymn: By Carmen I. Guzmán y Nick Jiménez Olmeda
Benemérito mi pueblo
antesala de San Juan.
La quietud de tus playas
y la brisa de tu mar.
Saludan al viajero
y a nuestra capital.
Cataño, Cataño,
Serás por siempre ejemplar
cuna de grandes figuras
y de belleza sin par.
Cataño, Cataño,
vigilante de San Juan.
Quien te haya conocido
jamás te podrá olvidar.
Noble y querido pueblo
majestuoso e importante.
Te yergues en la bahía
aún en la adversidad
mostrándote ante tu gente
que nunca te olvidarán.
Cataño, Cataño,
serás por siempre ejemplar.
Cuna de grandes atletas
y de sabor musical.
Cataño, Cataño,
vigilante de San Juan
quien te haya conocido
jamás de podrá olvidar.
Events:
San Juan Night – June
Matron Festivities – July
Fishermen Tournament – July
Bacardí Artisans Fair – December
Places To Visit:
City Hall
Nereida Avenue
Bacardí Distillery
Taína Statue
Pedro Rodríguez Sálamo Stadium
Boardwalk
Cunda Fish Market
Punta Salinas Beach
Distinguished Citizens:
Francisco Oller
Salvador de Jesús
Julio Rosado del Valle
Pedro Juan Soto