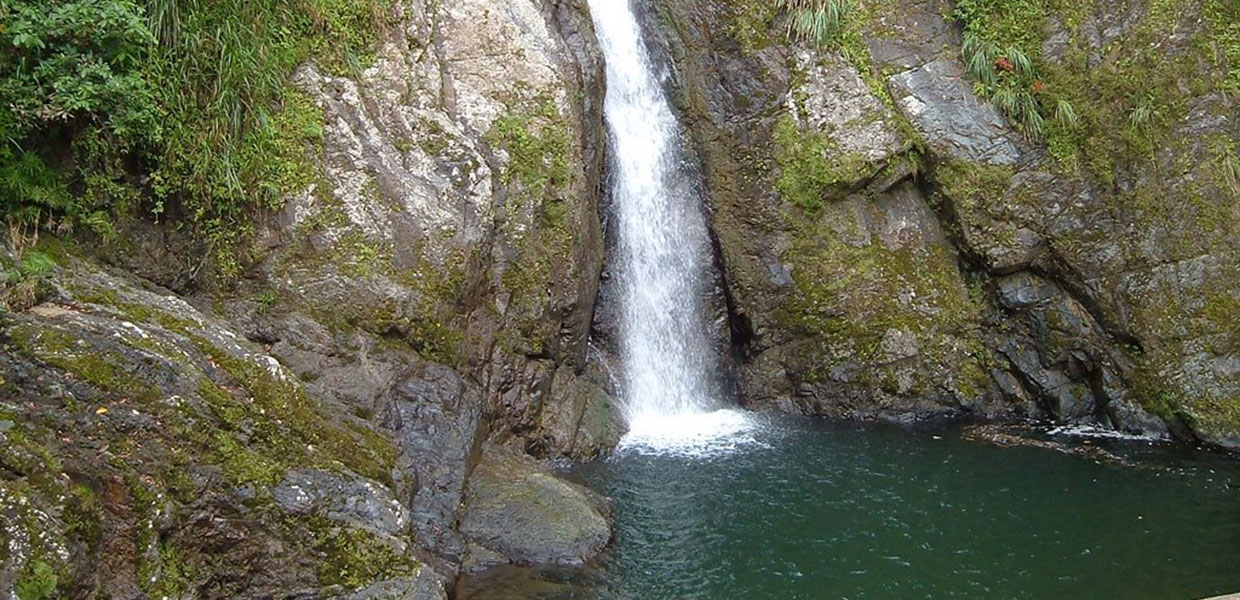 Ciales, Puerto Rico
The Cojoba City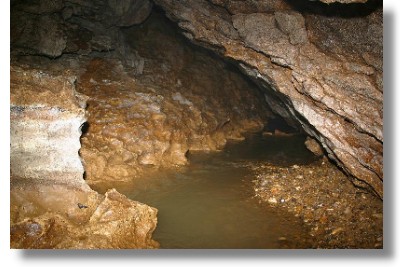 Foundation: Ciales (see-AH-les) was founded the 24 of June of year 1820. Before its foundation it had been a district of Manatí. It took the name of Lacy in the beginning, a military hero who stood out in the War of Independence that freed Spain from France. Two other theories are proposed for the origin of this name: the nationalist poet Juan Antonio Corretjer says that its origin comes from the Taíno word "saibales" (stone site); others say that it comes from the Celis family that lived in the region. Today the name of Taíno origin is accepted.
After being a district of the municipality of Manatí, Ciales became independent by means of the initiative of its neighbors, who in 1816 solicited authorization to separated the town from Manatí, for the reasons that others adduced in similar cases: distance of the municipal capital, bad conditions or absence of roads, impossibility to attend mass or to receive the sacraments, lack of local justice and other resemblances. In order to carry out the request they empowered Isidoro Rodríguez Villalobos. After taking declarations of numerous witnesses and other tests, the Provincial Delegation recommended to approve the request and authorize to populate the area. On November 14, 1820 this Delegation pointed out that the neighbors had already concluded the construction of a church, under the invocation of San José, erected a jail, and had a priest. Initially Ciales had four wards: Alto de la Jagua, Ciales Town, Cuadrillera and Pozas.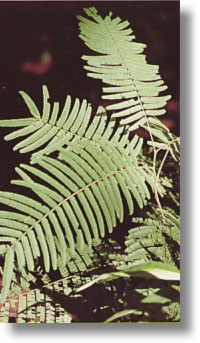 Cohoba / Cojoba Tree (Piptadenia peregrina)
The Taíno chiefs inhaled ground "cohoba" seeds, a hallucinogen. Often, tobacco and ground shells were added to the cohoba to enhance its potency. A ritual cleansing, which included carved vomiting sticks, preceded inhaling the hallucinogen. Cohoba was inhaled into the nose with tubes made from a variety of materials such as bones or tubers. The cacique's hallucinations were believed to be communication with the various gods.

Location: Ciales is located in the northern elevations of the Central Mountain Range (Cordillera Central). It is bordered by: Arecibo, Florida and Manatí on the north, Jayuya, Juana Diaz and Orocovis on the south, Utuado and Jayuya on the west, and Morovis and Orocovis on the east.
Area: 171.6 kilometros cuadrados / 66.0 millas cuadradas
Population: 19,811 (census 2000)
Population Density: 115.4 per sq km / 300.1 per sq mi
People are known as: Cialeños
Ciales is also known as:
La Ciudada de la Cojoba (The Cojoba City)
La Tierra del Café (Land of Coffee)
Pueblo de los Valerosos (Town of Valiants)
Wards:

Ciales, Puerto Rico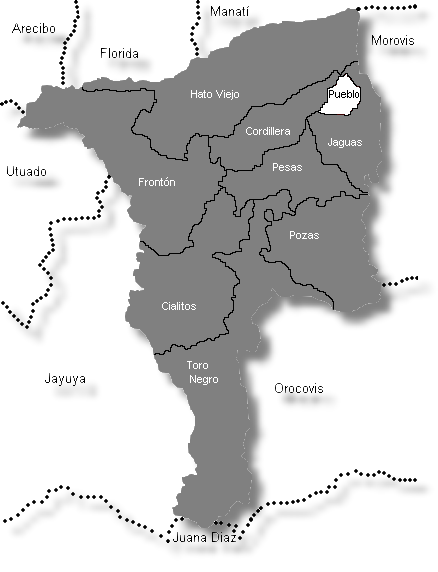 Census 2000:
Population by Wards – Ciales
Habitants

Ciales Pueblo

1,211

Cialitos

1,490

Cordillera

2,193

Frontón

2,684

Hato Viejo

2,444

Jaguas

4,943

Pesas

2,067

Pozas

1,503

Toro Negro

1,276

Total
19,811
Información: Source: Censo 2000
Matron:
Nuestra Señora del Rosario
Nuestra Señora del Rosario Parish
P.O. Box 26
Ciales, Puerto Rico 00638-0026
(787) 871-3485
Fundation: 1820
Matron Festivities: October 7
Mass Schedule:
Daily: 6:15am, 7:00am & 6:30pm
Saturday: 7:3Opm, Sunday: 7:30am & 10:00am m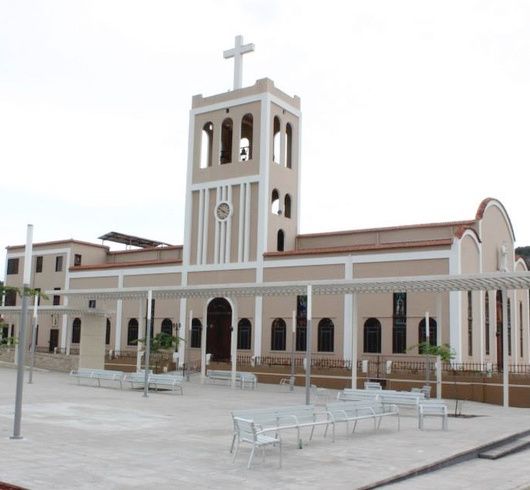 Topography: It contains medium elevations such as the La Holla, Vista Alegre and Cedro hills.
Hydrography: The Grande de Manatí river serves as the border with Morovis, its affluents are the Toro Negro, Cialitos, Bauta, Barbas, Ciales, Yunes and De las Yucas rivers.
Economy: Agriculture; coffee & cattle.
Average Salary: $285.56 weekly (1998)

Flag: PDuring the 150th anniversary of the foundation of Ciales in 1970, the flag, coat of arms and seal were officially adopted. The municipal assembly proclaimed the following, with the sanction of Mayor Don Ismael Nazario and with the backing of resolution No. 13 series 1969-70 among others:
To adopt officially the flag, coat of arms and the seal of the municipality
To celebrate the 150th anniversary of the foundation
To authorize and delegate the Cultural Center of Ciales the organization of these historical events
The flag is an abstract composition where the colors of the shield are repeated, with the exception of gold that is represented in the flag by yellow. The flag is divided into seven unequal stripes described in sequence: yellow, red, yellow, purple, yellow, red, and yellow. The design is the same as the Vega Alta flag, but with more vivid colours.

Coat of Arms: The coat of arms consists of a gold shield with a lion standing on its rear legs and silverplated nails grasping a silver coiled parchment between its front claws. The lion also shows a red tongue. Above the lion in the superior part of the shield are located three heraldic roses arranged horizontally with red petals and green leaves.
A golden crown of three towers rests on the shield. The three towers are united by walls, simulating masonry blocks. The shield is surrounded by a crown of coffee tree branches with their berries, all in natural colors.
The butt ends of the branches are tied by a red ribbon and crossed under the shield. Below the shield, a white floating ribbon contains the inscription "LACI-ES" written in black letters.
Public Schools sorted by educational levels.
Morovis Region
Ciales District
Name
Level
Telephone
Address
Elementary

CONCEPCIÓN PÉREZ HERNÁNDEZ

K-6

(787) 871-6090

PO Box 1433, P.R. 00638-0000

CRISTÓBAL VICENS

K-6

(787) 871-1002

PO Box 1391, P.R. 00638-0000

ERNESTO VALDERAS

4-6

(787) 871-3165

PO Box 1436, P.R. 00638-0000

FRANCISCO COIRA

PK-3

(787) 871-2575

PO Box 1339, P.R. 00638-0000

HATO VIEJO CUMBRE

K-6

(787) 871-3616

PO Box 1391, P.R. 00638-0000

PESA PARCELAS

K-4

(787) 871-0822

PO Box 2157, P.R. 00638-0000

REPUBLICA DEL ECUADOR

K-6

(787) 871-3306

PO Box 1436, P.R. 00638-0000

ZENÓN RIVERA

K-3

(787) 871-5006

PO Box 2157, P.R. 00638-0000

Intermediate

JUAN RÍOS SERPA

7-9

(787) 871-3225

PO Box 3802, P.R. 00638-3802

Secondary

SU FRANCISCO SERRANO

4-9

(787) 871-3385

PO Box 1431, P.R. 00638-0000

SU JAIME COIRA

K-9

(787) 871-4692

PO Box 1421, P.R. 00638-1421

SU TORIBIO RIVERA

K-9

(787) 871-4738

PO Box 1361, P.R. 00638-0000

High School

JUAN A. CORRETJER

10-12

(787) 871-5405

PO Box 1419, P.R. 00638-0000
Hymn: By Jesús Roure Pérez & Radamés Pagán Pérez
El cantar de tus ríos es mensaje
de tu origen ibero y viril
que orgullosos tus hijos ostentan
en las lides del diario vivir.
Y en tus sendas que adornan luceros
se engalanan con la tradición
que revive en tu historia las huellas
del criollo su fe y su dación.
En tus montes florece el cafeto
y en tus valles se yergue la palma
con su inhiesto penacho hacia el cielo
en ruego por la patria y las almas.
Y en Frontón, Cordillera y Bateyes
aún resuena del indio el tambor
recordando a tus hijos como muere
el boricua con dignidad y honor.
Ciales, Oh pueblo mío
cuna donde nací
de tus hijos orgullo,
de la Patria un jardín
de la Patria un jardín
Ciales, Oh cuna amada
en ti quiero morir
escuchando tus ríos
y el cantar del coquí
y el cantar del coquí
Tu bandera y tu escudo eternizan
los valores que haz dado a la Patria
y tu nombre es sencilla diadema
que en tus hijos el pecho engalana
Y en tu historia hay páginas de oro
que escribieron el blanco y el negro
que en tu nombre juramos honrar
cual cialeños y puertorriqueños.
Events:
Cantata Corretjer – March
Agua Dulce Festival – July
Frontón Festival – July
San Elías Festival – July
Matron Festivities – October
Places To Visit:
Las Archillas Cavern
Las Golondrinas Cavern
Yuyú Cavern
Hacienda Negrón
Parada Choferil
Toro Negro Forest Reserve
Distinguished Citizens:
Antonio J. González
Carmelo Díaz Soler
Carmen Loreina Santos Silva
Fernando Sierra Berdecía
Jorge Luis Morales (1930 – ) – Poet
Juan Antonio Corretjer (1908-1985) – Poet
Luis A. Miranda
Nimia Vicéns