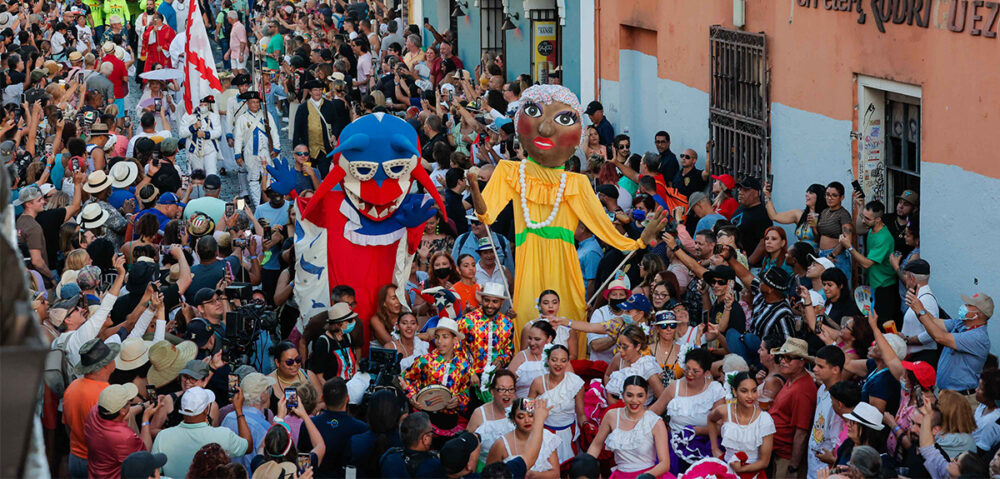 San Sebastián Street Festivals
A Cultural Celebration in Puerto Rico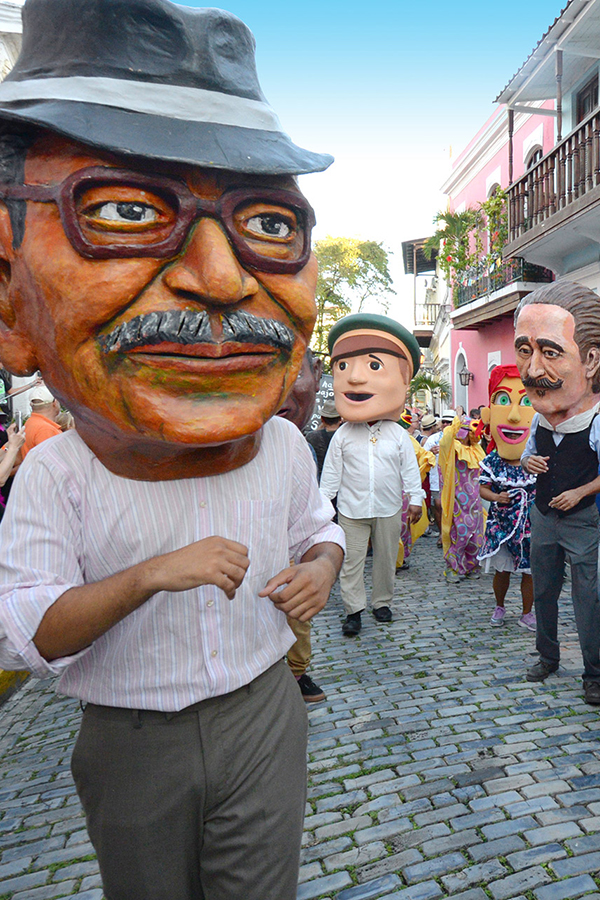 The cobblestone streets of Old San Juan, Puerto Rico, come alive each year with the San Sebastián Street Festival. This culturally rich event is one of the most anticipated on the Caribbean island and attracts visitors from all over the world. The celebration, which typically takes place in mid-January, pays tribute to San Sebastián, the city's patron saint, and has become a deeply rooted tradition in Puerto Rico's rich history and heritage.
The Fiestas de la Calle San Sebastián have their roots in the 1950s, when a group of residents of Old San Juan decided to celebrate the feast day of San Sebastián with a series of local events.
Over time, these festivities evolved and grew in popularity, transforming into an annual celebration that attracts thousands of people.
The festivity not only celebrates the patron saint, but it is also an expression of Puerto Rico's rich cultural heritage, fusing indigenous, African, and European influences into a unique festive experience.
Dates and Duration
The San Sebastián Street Festivals generally take place in the third week of January, and the celebration lasts four days, from Thursday to Sunday. During this time, the streets of Old San Juan are filled with color, music, and joy.
Activities and Entertainment
During the San Sebastián Street Festivals, the streets of Old San Juan are filled with a variety of activities and entertainment for all ages. There are vendors selling crafts and food, live music, and parades. Visitors can also enjoy traditional Puerto Rican dances, such as salsa and plena.
Gastronomy and Crafts
The San Sebastián Street Festivals is a great opportunity to sample the delicious food and crafts of Puerto Rico. There are vendors selling a variety of traditional dishes, such as mofongo, empanadillas, and pastelón. There are also vendors selling handmade jewelry, textiles, and other artwork.
Family and Community Celebration
The San Sebastián Street Festivals are truly a family and community celebration. The activities are designed for people of all ages, from children's games to live performances. The festivity creates a sense of community, bringing together residents and visitors in celebration of Puerto Rico's culture and tradition.
Activities and Entertainment
Barriles de Chinchín: UA tradition that involves the throwing of barrels full of water from balconies to the streets below, refreshing visitors and participants in the middle of the Caribbean heat.
Music and Dance: The Fiestas de la Calle San Sebastián are known for their live music, which includes genres such as salsa, plena, and traditional Puerto Rican music. The streets are filled with music and dance, and numerous local groups and artists perform.
Traditional Food: Puerto Rican cuisine is an essential aspect of the festivities. Street food stalls offer delicacies such as alcapurrias, bacalaitos, mofongo, and roasted pork, which satisfy the palates of attendees.
Handicrafts and Souvenirs: Visitors can purchase local handicrafts and souvenirs at the stalls that are set up along the streets. This includes artwork, traditional clothing, and handmade products.
Religious Procession: Despite its secular character, the festivities still include a religious procession in honor of San Sebastián. This procession is a manifestation of the faith and devotion of the community.
Tips for Visitors
If you plan to attend the Fiestas de la Calle San Sebastián, here are some tips:
Arrive early: The festival is very popular and can fill up quickly.
Dress comfortably: You'll be doing a lot of walking, so dress comfortably.
Bring cash: Not all vendors accept credit cards.
Prepare for the heat: The weather in Puerto Rico can be warm and humid, so prepare for the heat.
Recommendations for Visitors
Visit Old San Juan: Old San Juan is a UNESCO World Heritage Site and offers a wealth of history and culture.
Try Puerto Rican food: Puerto Rican food is delicious and diverse. Be sure to try traditional dishes such as mofongo, empanadillas, and pastelón.
Learn about Puerto Rican culture: Puerto Rico has a rich history and culture. There are many museums and attractions that offer information about Puerto Rican culture.
The Fiestas de la Calle San Sebastián are more than just a celebration; they are a passionate tribute to the rich history and cultural diversity of Puerto Rico. This annual festivity is an unforgettable experience that allows participants to immerse themselves in the vibrant essence of the island, celebrate life, and create memories that will last a lifetime. If you ever have the opportunity to be in Puerto Rico during these festivities, be sure to join the celebration and experience the joy and warmth of the Puerto Rican people.