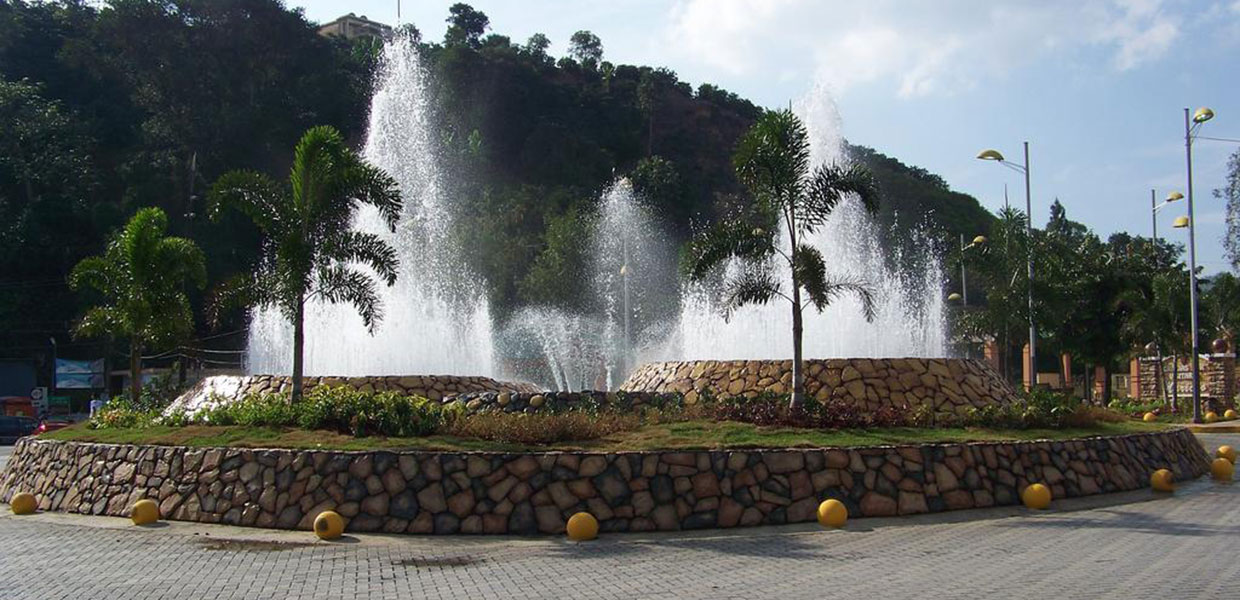 Maricao, Puerto Rico
Town of Indian Settlements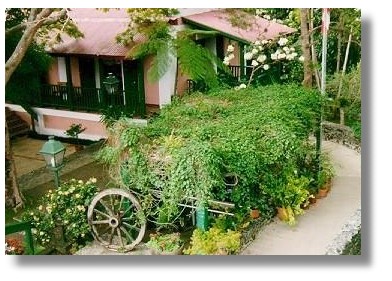 Maricao (mah-ree-KOU) is known as the "town of the Indian villages", the "town of the Monte del Estado", the "town of legend and romance" and the "land of coffee". The patron saint is Saint John the Baptist.
Maricao is located in the west central region of Puerto Rico. The town is located in the central mountain range, in the region of the humid mountains of the West.
Maricao is bordered on the north by Mayagüez, Las Marías, and Lares; on the south by San Germán, Sabana Grande, and Yauco; on the east by Lares and Yauco; and on the west by Mayagüez and San Germán. The terrain is hilly to mountainous. The Maricao State Forest is located in Maricao, Sabana Grande, and San Germán.
The economy of the municipality is based on agriculture. The main crop is coffee, and the town is known for producing the best quality coffee in Puerto Rico. The town became renowned in the late 19th century when the Sucesión Espinosa participated in an agricultural fair in Barcelona in 1899. This family from Bucarabones ward was awarded first prize for the best quality coffee, winning over more than 20 participating countries. The poet Luis Llorens Torres, who lived in this town for awhile, praised this coffee in one of his poems by saying con café de Maricao el diablo se desveló ("drinking Maricao coffee the Devil couldn't get to sleep").
Foundation:
Maricao was founded April 10, 1874 by Bernardo Collado, Julián Ayala, Francisco M. Sojo, Napoleón Pietri and Leoncio S. Martínez who requested authorization from the Provincial Delegation to found a town at the site of Maricao for these reasons: the almost impassable long roads to San Germán, and the vain hope of improvement by the nature of the distance that separated them from the Villa of San Germán, which was the head of the district. The request made reference to the fact that the districts of Bucarabones, Indiera Fría, Indiera Alta, Río Prieto, Indiera Baja and Montoso already had a parish and a Mayorship. The parish had been created in 1866.
The name has two versions of its origin: one says that it derives from a tree of beautiful yellow flowers called the Maricao tree (Byrsonima spicata), which is plentiful in this area. The second version is the legend that in the days of the conquest a Indian called María fell in love with a Spanish military man. She betrayed her people in relation to an attack that the Indians had prepared against the Spaniards. The conquerors went ahead and launched an attack, but María was taken prisoner by the Indians and judged immediately for treason. She was tied to a tree and sacrificed. It is said that from this act the name Maricao originates. The first four letters of "mari" were united, replacing the "a" with "cao" which means martyrdom or sacrifice of Maria, "Maricao".
Location:

Located in the central region of the Island, towards the west. It is bordered by: Las Marías and Lares on the north, Sabana Grande and San Germán on the south, Mayagüez on the west, and Yauco on the east.
Area:
96.2 sq km / 37.0 sq mi
Population:
6,449 (census 2000)
Population Density:
67.0 per sq km / 174.2 per sq mi
People are known as:
Maricaeños
Maricao is also known as:
Pueblo de las Indieras (Town of Indian Settlements)
Ciudad del Monte del Estado (Mountain of the State City)
Ciudad de Leyenda y Romance (City of Legend and Romance)
Tierra del Café (Land of Coffee)
Wards: Maricao, Puerto Rico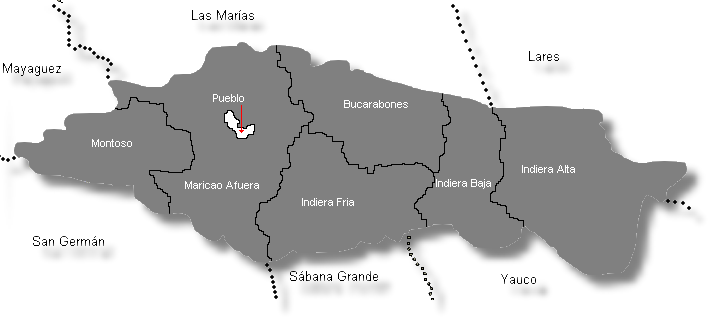 Census 2000:
Population by Wards – Maricao
Habitants
Indiera Alta
1,379
Indiera Baja
783
Indiera Fría
450
Maricao Town
891
Maricao Afuera
1,740
Montoso
1,156
Total
6,449
Source: Censo 2000
Patron:
San Juan Bautista
San Juan Bautista Parish
Apartado 453
Maricao, PR 00606
(787) 838-2014
Mass Schedule
Tuesday, Thursday & Friday: 7:30pm
Saturday: 7:30pm
Sunday: 9:30am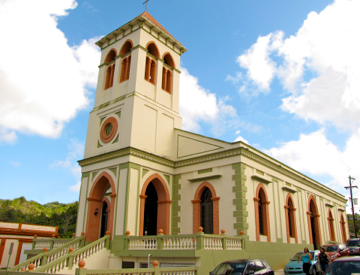 Topography:
The terrain is moderately mountainous. It belongs to the region of Western Rainy Mountains of the Central Mountain Range.
Hydrography:
It is washed by the Rosario, Maricao, Prieto, Guanajibo, Guaba, Bonelli and Lajas rivers, and contains the Prieto and Toro lakes.
Economy:
Agriculture (coffee, vegetables, fruits) and manufacturing (surgical equipment) and tourism.
Average Salary:
$271.49 weekly (1998)
Flag: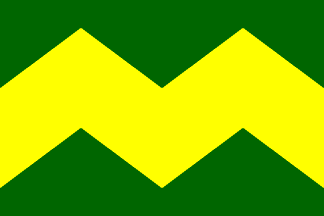 The flag of derives its colors, design and symbolism from the municipal shield. It consists of a green cloth, with the three usual dimensions of the municipal flags of Puerto Rico, crossing from an end to another one a yellow band with three points. The color green symbolizes the vegetation of the municipality and the yellow band symbolizes the mountains of the region.
Coat Of Arms: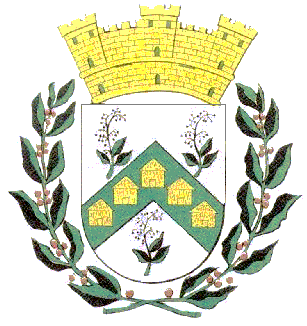 In a silver field, resides an inverted "V"-shaped green band. Contained in the band are five gold huts. To either side and below the band are a total of three Maricao (Byrsonima spicata) tree branches with flowers. Surrounding the shield below and to either side are two coffee tree branches. Above it is placed a gold mural crown with three towers outlined in black with green doors and windows.
The Indian settlements are represented by their characteristic houses, huts that until just a few years ago also constituted the homes of many Puerto Rican farmers.
The outer ornaments of the shield are neither specific nor exclusive of Maricao. The coffee tree branches refer to the coffee zone of the area, where the municipality is located. The crown is a heraldic emblem standard for cities, villas and towns that are used as an emblem for to distinguish municipal coat of arms from royal, state, Episcopal and family shields.
Events:
End of coffee harvest festival – February
Patron saints festival in honor of St. John the Baptist – June
Homage to Mothers – May
Youth Festival – July
New Year's Eve – December
Places To Visit: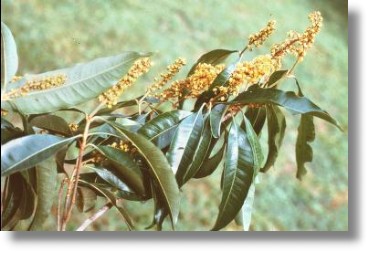 Alfonso Castas Fornés recreational area
Monte del Estado recreational and camping area
Maricao State Forest
Indian Cave (Indiera Alta ward)
Saint John the Baptist Grotto
Delicias Hacienda
La Juanita Hacienda
Prieto Lake
Monte del Estado ecological park
Luis Muñoz Rivera town square
Curet Falls
Stone Tower
Las Tumbas recreational park
Maricao fishery
La Bambúa recreational area
Distinguished Citizens:
Virgilio Brunet-Maldonado

– Public speaker, educator, attorney. Brunet was president of the Puerto Rico Teachers Association. He was one of the drafters of the Commonwealth of Puerto Rico Constitution between 1951 and 1952.

Judith Seda-Matos

– First woman justice of the peace between 1936 and 1941.

Francisco Vicente

– Pharmacist, attorney, and educator. Vicente was a founder and president of the Puerto Rico Teachers Association.
Public Schools Sorted by Educational Level
San Germán Region
Maricao District
Name
Level
Telephone
Address
Nivel Elementary

INDIERA FRÍA

K-6

(787) 838-2534

PO Box 6393, P.R. 00606-0000

LA CARMEN

K-6

(787) 838-2425

PO Box 18350, P.R. 00606-0000

MARIANA BRACETTI

K-6

(787) 838-2245

Calle José de Diego, P.R. 00606-0000

Nivel Intermediate

RAÚL YBARRA

7-9

(787) 838-2680

Carr. 120 Ave Luchetti # 8, P.R. 00606-0000

Secondary

SU FRANCISCO VINCENTY

K-9

(787) 838-3011

Bo. Bucarabones Carr. 105 km 39 hm 6, P.R. 00606-0000

High School

SUPERIOR NUEVA

10-12

(787) 838-3025

HC 1 Box 8112, P.R. 00606-0000
Hymn:
Sobre las verdes alturas
de mi borinqueña tierra,
se levanta Maricao,
en medio de sus haciendas.
Coro:
La sombra del indio
vaga en la floresta
porque Maricao,
se viste de fiesta.
Un sol benigno le alumbra
suave brisa le refresca;
y el alegre caserío,
viste sus galas de fiesta.
Entre tocatas y juegos,
asiste el culto a la iglesia
y van y vienen la gente
olvidando sus tristezas.
Pero al volver a la casa
cuando el hombre a solas piensa
del antiguo Maricao,
se oye un suspiro en la sierra.