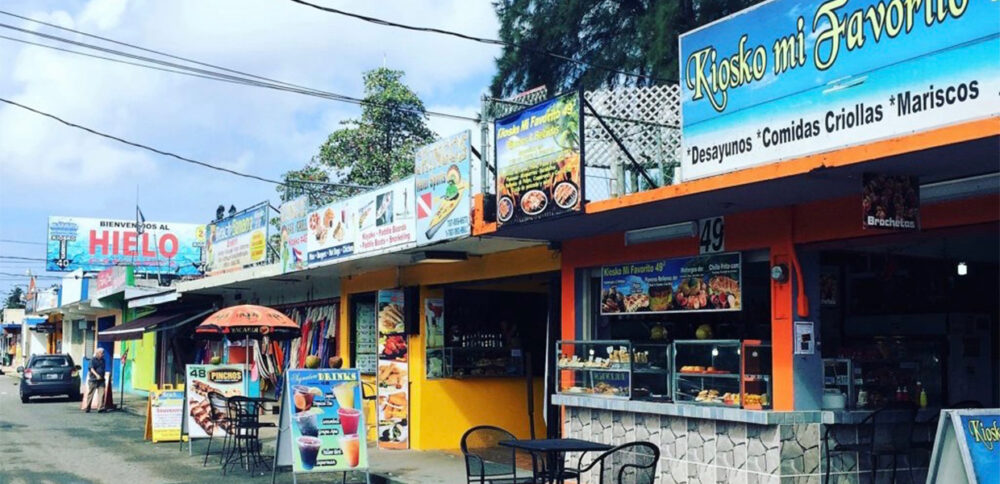 Luquillo Kiosks "Kioskos de Luquillo"
A Paradise for Fried Food Lovers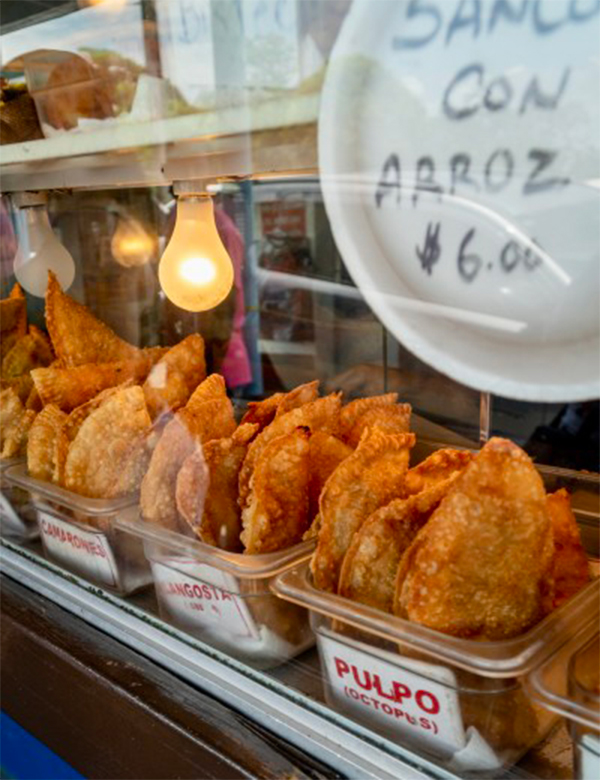 The Kioskos de Luquillo (Luquillo Kiosks) are a row of food and drink stalls located on PR-3 highway in the town of Luquillo, Puerto Rico. They are a popular destination for visitors to the island, who come to enjoy Puerto Rican food and culture.
The Kiosks have a history that dates back to the 1940s, when a group of local families began selling food and drink on Luquillo beach. Over time, the stalls multiplied and became a popular tourist destination.
Today, these Kiosks offers a wide variety of Puerto Rican dishes, such as mofongo, pastelón, arroz con gandules, fried meatballs, alcapurrias, and bacalaitos. International dishes, such as pizza, hamburgers, and ice cream, can also be found.
The Kiosks are a vibrant and colorful collection of over 60 family-run kiosks lining the oceanfront in Luquillo, Puerto Rico. They offer a wide selection of authentic Puerto Rican food, drinks, and souvenirs, making them a popular destination for both locals and tourists alike.
The kiosks are situated along Route 3, adjacent to the stunning Balneario Monserrate beach. Visitors can indulge in a variety of culinary delights, including fresh seafood, savory fritters, and traditional Puerto Rican dishes like mofongo, alcapurrias, and bacalaítos. Refreshing beverages, such as freshly squeezed juices, coconut water, and of course, the iconic piña colada, are also readily available.
Some of the most popular dishes and fried foods include:
Fried fish: Fried fish with lemon and salt.
Mofongo: A traditional dish made with mashed green plantains, meat, and olive oil.
Pastelón: A meatloaf made with ground beef, potatoes, eggs, and olives.
Arroz con gandules: A rice dish with peas, meat, and spices.
Alcapurrias: An empanada stuffed with meat, capers, and onion.
Bacalaítos: Fried snacks made with salted cod, flour, milk, eggs, and spices.
In addition to enjoying the food, there are many other activities to do during your visit:
Listen to live music: The Kiosks host a variety of musical performances, from salsa bands to merengue singers.
Enjoy the views: The Kiosks in Luquillo are located in front of Luquillo Beach, so visitors can enjoy views of the ocean.
Do some shopping: There are a variety of shops selling souvenirs and mementos at the Kiosks in Luquillo.
Tips for your visit to the Kiosks:
Bring cash: Many of the stalls at the Kiosks do not accept credit cards.
Dress comfortably: The Luquillo Kiosks can be very crowded, so it is important to dress comfortably.
Avoid peak times: The Luquillo Kiosks are busiest on weekends and holidays.
Whether seeking a taste of authentic Puerto Rican cuisine, a refreshing drink, or unique souvenirs to commemorate their visit, the Luquillo Kiosks offer an unforgettable experience for all who step into their vibrant and welcoming embrace.