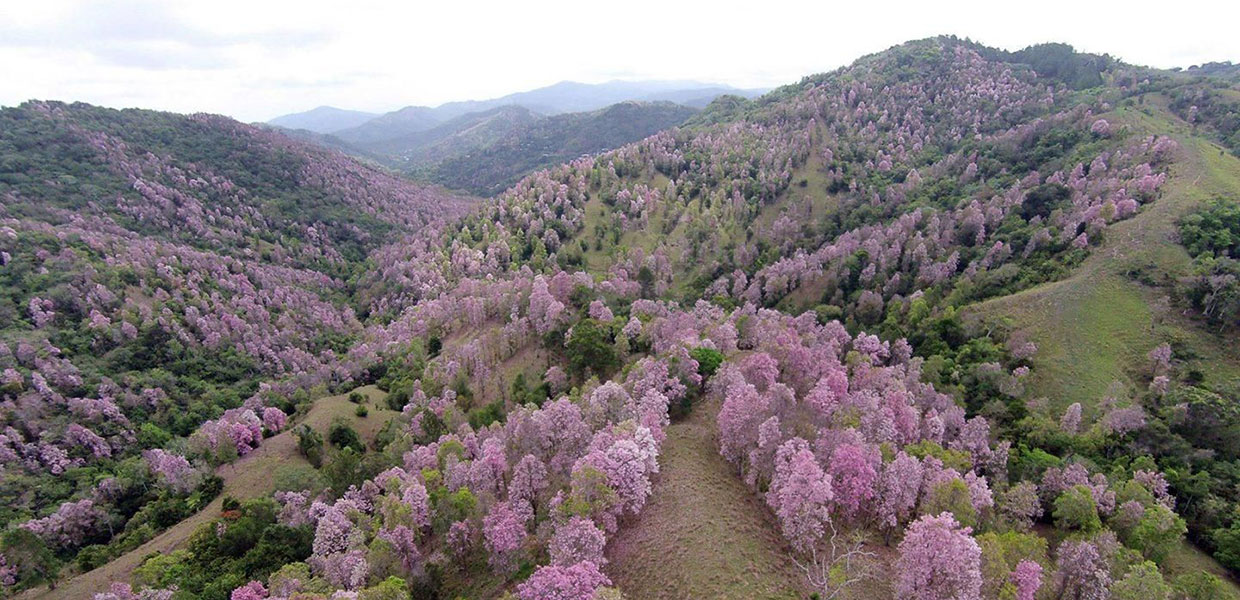 Cayey, Puerto Rico
Mist City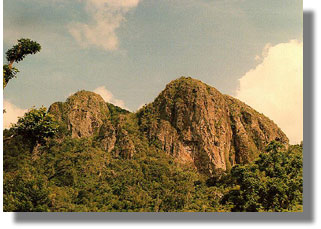 Foundation: Cayey (kei-YAI) history goes back to an Indian village called Toíta on the borders of the river Río La Plata. It was mentioned for the first time in 1519 and later in 1532 at the settlement of Juan González, in 1645 by Bishop Fray Damián López de Haro, in 1757 in two baptism records, and in 1765 within a document with instructions to the governor. The name was written before as: Cayey, Cahey, Cayei, and Caiyey. In 1805, the town's name was Calley, but since then it is Cayey. On the June 2, 1773, the local population was empowered to found the town. Juan Mata Vázquez founded the town on August 17, 1773, becoming its first mayor. He probably donated the lands that today form part of the town. Cayey had between six to seven houses and one church. The church was a wooden structure and by 1787 a chapel had been constructed. In 1850 Cayey was considered a second class municipality.
Three legends support the origin of the name. It came from:
* The Mountain range of Cayey
* PThe name of Cacique Cayey (Chief Cayey)
The governor Miguel de Muesas, who had sympathy for the town, making the town also known as Cayey de Muesas.

Location: Cayey is located in the mountainous region, towards the southern coast. It is bordered by: Cidra and Caguas on the north, Salinas and Guayama on the south, Aibonito and Salinas on the west, and Caguas and San Lorenzo on the east.
Area: 130.0 sq km / 50.0 sq mi
Population: 47,370 (census 2000)
Population Density: 364.3 per sq km / 947.4 per sq mi
People are known as: Cayeyanos
Cayey is also known as:
Ciudad de las Brumas (Mist City)
Ciudad del Torito (Torito City)
Ciudad del Coquí Dorado (Golden Coquí City)
Wards:

Cayey, Puerto Rico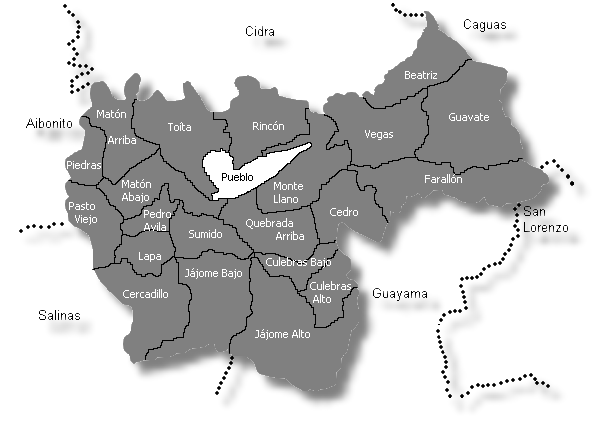 Census 2000:
Population by Wards – Cayey
Habitants

Beatriz

1,986

Cayey Pueblo

15,706

Cedro

777

Cercadillo

827

Culebras Alto

68

Culebras Bajo

292

Farallón

623

Guavate

1,491

Jájome Alto

654

Jájome Bajo

637

Lapa

234

Matón Abajo

1,184

Matón Arriba

1,034

Monte Llano

3,874

Pasto Viejo

654

Pedro Ávila

178

Piedras

59

Quebrada Arriba

1,134

Rincón

5,909

Sumido

729

Toíta

6,291

Vegas

3,029

Total
47,370
Información: Negociado del Censo de los EE.UU. Censo 2000
Patron:
Nuestra Señora de Asunción
Apartado 372887
Cayey, P.R. 00737-2887
(787) 738-2763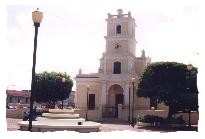 Topography: The mountainous terrain forms part of the mountain ranges of Cayey and Jájome, which are part of the Central Mountain range (Cordillera Central). The population is mostly based in the valley areas.
Hydrography: The Plata, Chiquito, Guavate, Matón rivers that flow towards the Atlantic Ocean, and the Majada, Jájome and Lapa rivers that flow to the Caribb
Economy: Manufacture (food products, pharmaceutical products, medical equipment), agriculture (cattle) and telecommunications.
Average Salary: $327.70 weekly (1998)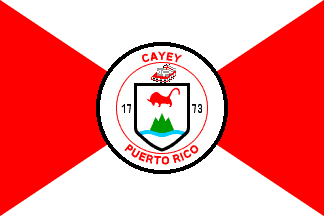 Flag: The flag derives its design and colors from the Coat of Arms, which is in the center of the flag encirled by a solid black ring. The centered Coat of Arms and has four triangles pointing to it, two white and two red.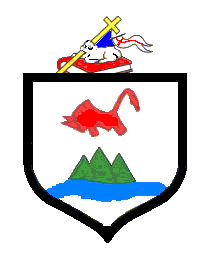 The Coat of Arms has a three tip mountain, a red bull, and a waving blue stripe representing the abundant water in the zone and also in reverence to the primitive Matron of the town of Cayey. The shield is topped with the silver lamb symbol of San Juan of Puerto Rico, and a red book.
The colors red and gold symbolize the Spanish tradition and it's founder. The green color represents the landscapes and Cayey mountains. The black color indicates antiquity, solemnity and seriousness. The shield is a creation by Dr. J.J. Santa Pinter, associated professor of the Colegio Universitario de Cayey.
Public Schools sorted by educational levels.
Caguas Region
Cayey District
Name
Level
Telephone
Address
Elementary

AGUSTÍN FERNÁNDEZ COLON

K-6

(787) 738-5761

PO Box 372040, P.R. 00737-0000

BENIGNO CARRIÓN

K-6

(787) 738-3087

PO Box 373275, P.R. 00737-0000

CONSUELO LÓPEZ BENET

1-6

(787) 263-2999

PO Box 373332, P.R. 00737-0000

EMERITA LEÓN ELEMENTAL

K-6

(787) 738-2410

PO Box 372966, P.R. 00737-0000

FÉLIX LUCAS BENET

K-6

(787) 738-3830

PO Box 373362, P.R. 00737-0000

JOSÉ GUALBERTO PADILLA

K-6

(787) 738-7847

PO Box 373503, P.R. 00737-0000

JULIO VIZCARRONDO Y CORONADO

K-6

(787) 738-7111

PO Box 373503, P.R. 00737-0000

LUIS MUÑOZ RIVERA

K-6

(787) 738-2621

PO Box 371156, P.R. 00737-0000

MANUEL CORCHADO YJUARBE

K-6

(787) 263-0101

PO Box 373503, P.R. 00737-3503

MIGUEL MELÉNDEZ MUÑOZ (ELEMENTAL)

K-6

(787) 738-2058

PO Box 373392, P.R. 00737-0000

RAMON FRADE LEON

K-6

(787) 738-2847

PO Box 10000 Suite 123, P.R. 00737-0000

SALVADOR BRAU

K-6

(787) 738-3190

PO Box 10000 Suite 135, P.R. 00737-0000

VIRGINIA VAZQUEZ MENDOZA

PK-6

(787) 263-4635

PO Box 2617, P.R. 00737-2617

Intermediate

BENIGNO FERNÁNDEZ GARCÍA

7-9

(787) 738-2626

PO Box 373274, P.R. 00737-0000

DR. RAMÓN EMETERIO BETANCES

7-9

(787) 738-3745

PO Box 371119, P.R. 00737-0000

EMERITA LEÓN INTERMEDIA

7-9

(787) 738-2440

PO Box 370573, P.R. 00737-0000

Secondary

SU EUGENIO MARIA DE HOSTOS

K-9

(787) 738-5866

PO Box 372528, P.R. 00737-2528

SU GERARDO SELLES SOLA

K-9

(787) 263-0490

PO Box 6400 Suite 455, P.R. 00737-0000

SU REXFORD GUY TUGWELL

K-9

(787) 738-5482

HC 44 Box 13591, P.R. 00737-0000

High School

BENJAMIN HARRISON

10-12

(787) 738-1309

PO Box 3246, P.R. 00737-0000

CENTRO ADIESTRAMIENTO

EE

(787) 263-1480

PO Box 2345, P.R. 00737-0000

MIGUEL MELÉNDEZ MUÑOZ (SUPERIOR)

10-12

(787) 738-3078

PO Box 3160, P.R. 00737-0000
Hymn: Alma Boricua By Clodomiro Rodríguez
Dejé en los campos de la patria mía
un paraíso, un verdadero edén.
Encuentro al mundo un campo frío y desierto
al compararlo con mi borinquén.
¡Viva mi patria, mi bello país!
¡Viva por siempre glorioso y feliz!
Yo veo riquezas en esta tierra extraña.
Yo veo bellezas muy dignas de admirar;
pero hace falta no-sé-qué de encanto
que solo tiene mi terruño ideal.
Dejé al salir de aquellas playas níveas
mi hogar querido, el nido de mi amor.
Dejé dos ojos que me lloran siempre,
dos ojos claros, limpios como el sol.
Yo soy boricua. Mi amor es Puerto Rico.
Para mi islita no encuentro parangón.
Nací en los montes del centro de mi tierra.
¡Yo soy boricua de sangre y corazón!
Events:
Regional Fair – April
Torito Olympics – April
Matron Festivities Nuestra Señora de Asunción – August
Places To Visit:
Comsat Station
Sismograph
Ramón Frade Museum
Guavate
Distinguished Citizens:
Don Miguel de Muesas
Don Juan Mata Vázquez
Félix Lucas Benet
Agustín Fernández Colón
Baltazar Mendoza Martínez
Miguel Meléndez Muñoz
Julio César López
Pedro Montañez
Emérita León Candelas
Eugenio Fernández Méndez