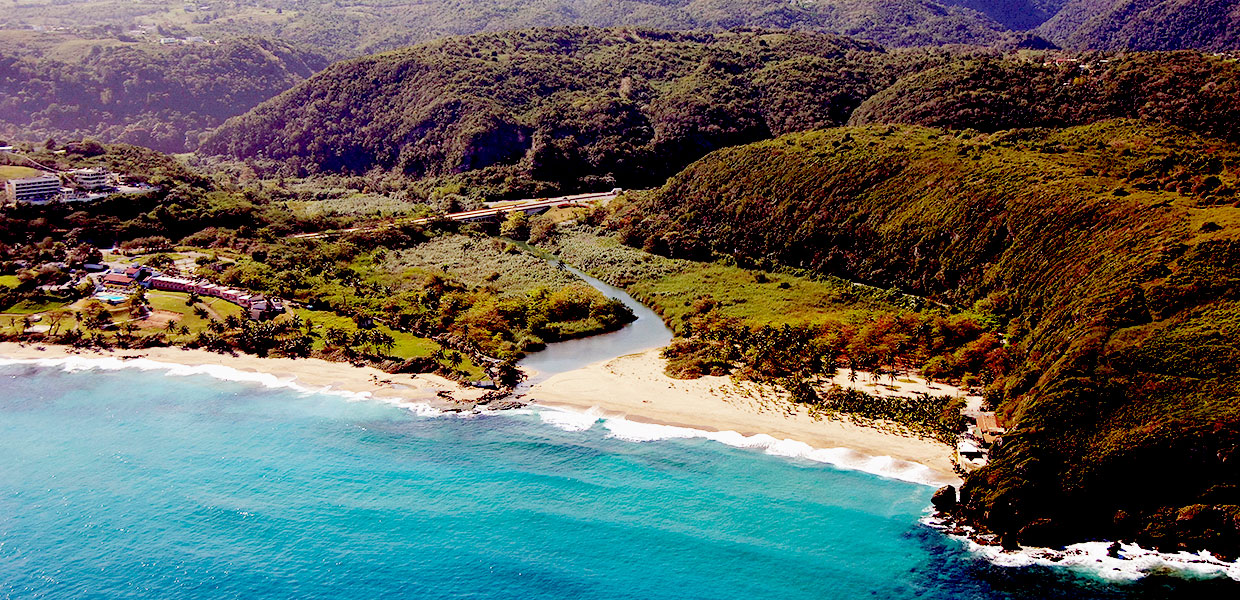 Camuy, Puerto Rico
Romantic City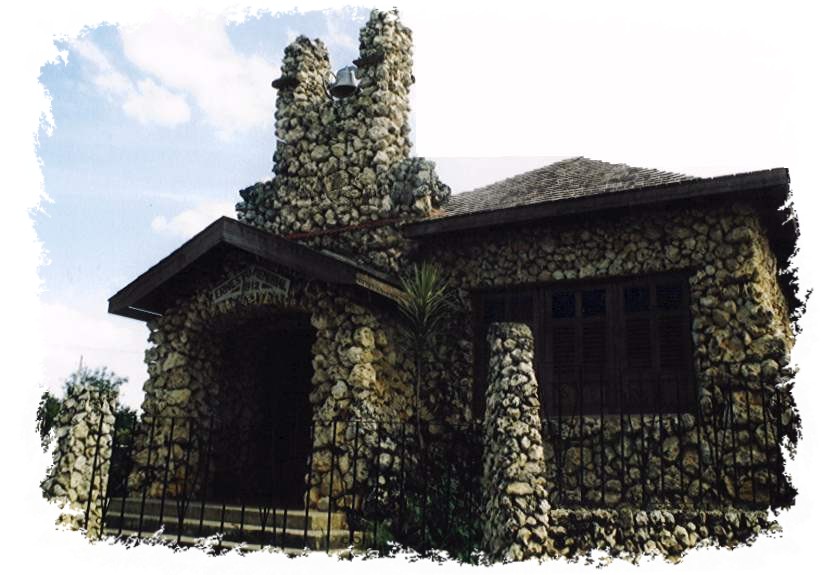 Foundation: Camuy (kahm-WEE) was founded in the year 1807 by Petrolina Matos. It was officially separated from Quebradillas in 1894. Three legends support the origin of the name: the first says that there was a Taino chief by the name of "Yumac" but with the passing of time the name was spelled backwards calling the region "Camuy"; the second refers to the Taino word "canuy," which means beautiful scenery, and later changed to "Camuy"; the last relates to the Coat of Arms of Camuy, which states that the Taino word means "sun".
In its beginnings Camuy was integrated into the Party of San Antonio de la Tuna. The "parties" were great extensions of land that divided Puerto Rico. This region today is known as Isabela. At the time the party covered the area between Aguadilla and Arecibo, what is known today as the municipalities of Camuy, Hatillo, Quebradillas, Isabela, Utuado, and San Sebastián.

Location: Located on the northern coast, it is bordered by: the Atlantic Ocean on the north, Lares on the south, San Sebastián and Quebradillas on the west, and Hatillo on the east.
Area: 119 sq km / 46 sq. mi.
Population: 35,244 (census 2000)
Population Density: 296.1 per sq km / 766.1 per sq mi
People are known as: Camuyanos
Camuy is also known as:
Ciudad Romántica (Romantic City)
Ciudad de los Areneros (City of the Areneros)
Ciudad del Sol Taíno (City of the Taíno Sun)
Wards:

Camuy, Puerto Rico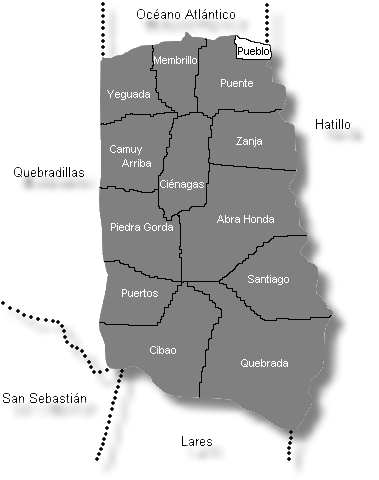 Census 2000:
Population by Wards – Camuy
Habitants

Abra Honda

2,169

Camuy Pueblo

1,261

Camuy Arriba

3,134

Cibao

1,314

Ciénagas

1,634

Membrillo

3,415

Piedra Gorda

1,722

Puente

8,963

Puertos

1,545

Quebrada

3,952

Santiago

490

Yeguada

2,565

Zanja

3,080

Total
35,244
Información: Negociado del Censo de los EE.UU. Censo 2000
Patron:
San José
San José Parish
P.O. Box 414
Camuy, P.R. 00627-0414
Tel. (787) 898-3620
Mass Schedule
Daily: 6:15am & 7:00pm
Saturday: 7:00pm
Sunday: 6:30am, 9:00am, 10:00am & 7:00pm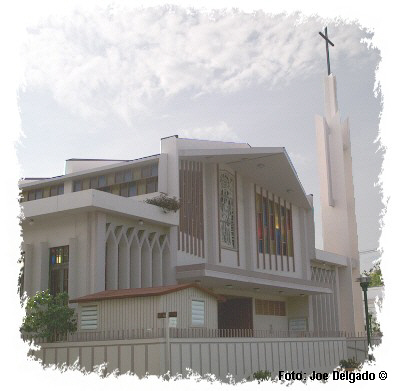 Topography: It belongs to the zone designated as the plateau of the northwest where the terrain is level and known as the Valley of Quebradillas. Towards the interior of the municipality the topography becomes very irregular near Cibao. This strip of land, a zone of wooded hills and depressions, divides Camuy completely into two strips, north and south. The northern strip is known as Lomas de los Puertos.
Hydrography: The Camuy River forms part of the hydrographic system with a length of 24 miles, which at one point becomes a narrow canyon that forms one of the most beautiful cave systems of the world, Rio Camuy Caverns. The Cibao River is also part of the system.
Economy: Agriculture (sugarcane and cattle) and tourism.
Average Salary: $240.00 weekly (1998)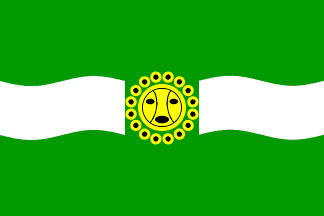 Flag: The flag is green like the Coat of Arms. A white undulating band runs horizontally across and is interrupted in the middle by the figure of the Camuy sun, in this case represented by the colors yellow and black.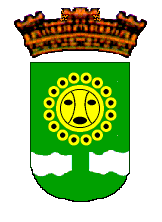 Coat Of Arms: The Taíno sun proclaims the name of the population, Camuy, a word that in the spoken language of the Taíno of Puerto Rico means "sun". The silver-waving stripe symbolizes the Camuy River. The three tower crown distinguishes Camuy as a municipality.
Public Schools Sorted by Educational Levels.
Updated: 08/07/2003
Arecibo Region
Camuy District
Name
Level
Telephone
Address
Nivel Elemental

AMALIA LÓPEZ DE ÁVILA (NUEVA)

PK-6

(787) 898-4830

PO Box 159, P.R. 00627-0000

JOSÉ D HERNÁNDEZ

K-6

(787) 898-0990

PO Box 811, P.R. 00627-0000

JOSÉ M HERNÁNDEZ

K-6

L (787) 898-7373

PO Box 159, P.R. 00627-0000

JULIÁN BLANCO

K-6

(787) 820-4277

PO Box 996, P.R. 00627-0000

LAURENTINO ESTRELLA COLON

K-6

(787) 898-3745

PO Box 568, P.R. 00627-0000

PEDRO AMADOR

K-6

(787) 898-1337

PO Box 926, P.R. 00627-0000

RALPH W EMERSON

K-6

(787) 898-2037

PO Box 831, P.R. 00627-0000


Nivel Intermedia

PABLO ÁVILA GONZÁLEZ

7-9

(787) 898-3770

PO Box 328, P.R. 00627-0000


Nivel Segunda Unidad

ANTONIO REYES

K-9

(787) 820-1472

PO Box 385, P.R. 00627-0000

SU JOAQUÍN VÁZQUEZ CRUZ

K-9

(787) 820-2909

APDO. 1029, P.R. 00627-0000

SU ROMÁN BALDORIOTY DE CASTRO

K-9

(787) 262-8771

PO Box 398, P.R. 00627-0398

SU SANTIAGO R PALMER

K-9

(787) 898-7976

HC 4 BOX 17413, P.R. 00627-0000

Nivel Superior

LUIS F CRESPO

10-12

(787) 262-8421

PO Box 569, P.R. 00627-0000

SUPERIOR SANTIAGO R PALMER

10-12

(787) 898-9299

PO Box 158, P.R. 00627-0000

VOCACIONAL AGRÍCOLA SOLLER

10-12

(787) 898-6549

PO Box 4000 SUITE 74, P.R. 00627-0000
Hymn:
"Pedazo de Borinquen"
Por Ramón Jovito Barreto
Canto a este pueblo donde he nacido,
de verdes montes y de azul mar,
de un río travieso
que está escondido
pero que brota cual manantial
¡Camuy mi pueblo,
Camuy mi campo,
pedazo bello de Borinquen
el sol taíno te da su encanto,
yo no te cambio eres mi edén!
Hoy de tu historia yo siento orgullo
del Grito fuiste mecha inicial.
Por la Estrellada te han conocido
por Las Cavernas por tu central.
¡Camuy mi pueblo,
Camuy mi campo,
pedazo bello de Borinquén,
el sol taíno te da su encanto,
yo no te cambio eres mi edén!
Events:
Three Kings Reyes Celebration – January
Camuy Carnival – February
Patron Festivities San José – May
Peña Brusi Festival – July
Cultural Fair – September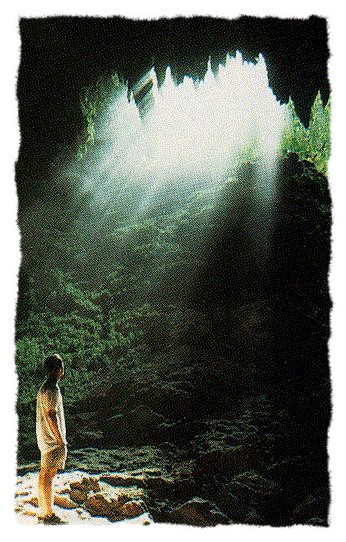 Places To Visit:
Rio Camuy Caverns
Hacienda Morell
Lake Guajataca
Peñon Brussi Beach
Distinguished citizens:
Adolfo Jiménez Hernández – Teacher and poet, Assistant Superintendent and university professor in PR and EU
Amalia Arroyo Quijano – Writer and poet
Arsiclo Rosa Salas – Artisan, whose greatest work The Calvary is in the Sanctuary La Milagrosa in the Barrio Piedra Gorda
Florencio Cabán Hernández – Artisan, troubadour and musician, who began the celebration of the wake of the Three Wise Men
Germán Rosario Rivera – Composer, musician and troubadour, better known as "the Yumac jíbaro", creator of a new type of six, the six of Yumac
José A. Sierra Martínez – Professor and writer, who wrote the first story of the town of Camuy
José D. Hernández – Master, civic leader and administrator of the Camuy Health Center);
José Joaquín Rivera Firpi – Teacher, Assistant Superintendent, Secretary General of Teachers Association, President of Teacher Retirement Board
José Manuel Lacomba Nolla – Composer and musician, first Puerto Rican who performed on the US television networks NBC and CBS
Manuel Acevedo Rosario -Agricultor, merchant and politician, representative to the Chamber in 1948
Manuel Portalatín Santiago – Master, military, merchant, founder of the Rotary Club of Camuy, founding partner of the missing Casino de Camuy and the Country Club, a member of the civil air patrol