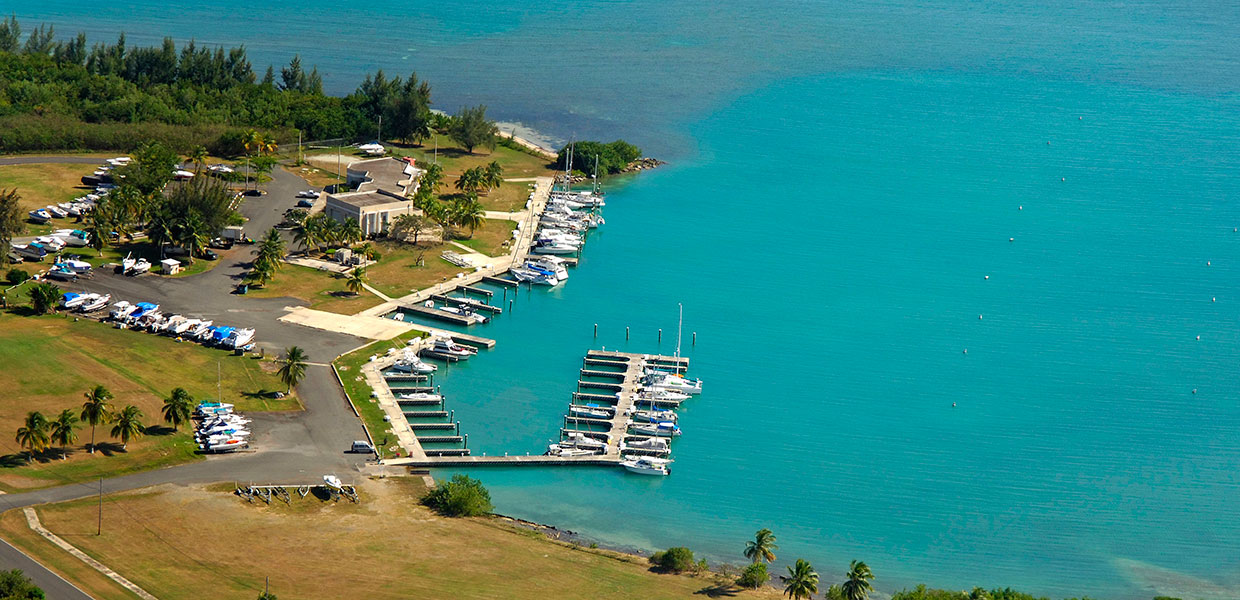 Ceiba, Puerto Rico
Soup Eaters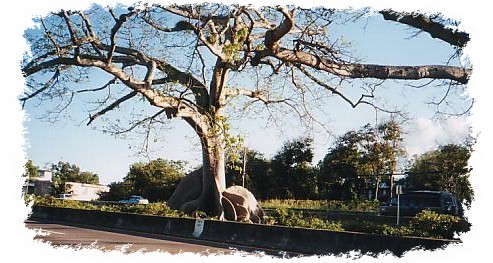 Foundation: Luis de la Cruz founded Ceiba (sai-EE-bah) on April 7, 1838. The name derives from the Taíno word "seyba", a native tree of Puerto Rico "ceiba pentandra". It is admired because of its powerful architectural grayish trunk, which has thorns. Its roots can extend for miles. There was the belief that at some time there was a forest of these trees and for that reason the town was named after them. Though Ceiba is also known as the town of the Soup Eaters (Come Sopas), there is no official reason why the Ceibeños are so called.
The town of Ceiba was part of the Fajardo district until the May 12, 1838. To separate themselves from Fajardo, a local group of the population wrote to the governor. Although they had some opposition, they finally obtained their separation in 1838.
Ceiba served as home to the U.S. Naval base Roosevelt Roads. President Franklin Delano Roosevelt ordered the construction of the facility in 1940 and it was finished in 1943. It has served as a training base for Navy ships and aircraft since World War II.

Location: Ceiba is located on the east coast. It is bordered by: Río Grande, Luquillo, Fajardo and the Atlantic Ocean on the north, Naguabo on the south, Río Grande and Naguabo on the west, and the Atlantic Ocean on the east.
Area: 71.5 sq km / 27.5 sq mi
Population: 18,004 (census 2000)
Population Density: 251.8 per sq km / 654.6 per sq mi
People are known as: Ceibeños
Ceiba is also known as:
Los Come Sopas (Soup Eaters)
La Ciudad del Marlin (Marlin City)
Wards:

Ceiba, Puerto Rico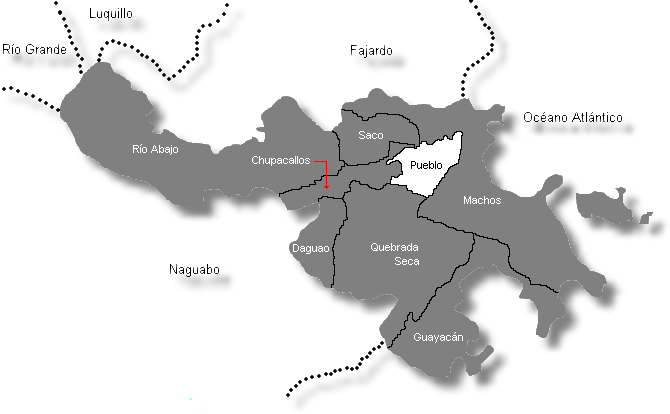 Census 2000:
Population by Wards – Ceiba
Habitants

Ceiba Town

3,816

Chupacallos

2,265

Daguao

237

Guayacán

3,242

Machos

4,186

Quebrada Seca

1,568

Río Abajo

871

Saco

1,819

Total
18,004
Información: Source: Censo 2000
Patron:
San Antonio de Padua
Parroquia San Antonio de Padua
Apartado 77
Ceiba, P.R. 00735
Tel. (787) 885-2530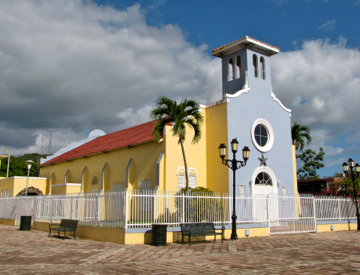 Topography: Due to its location in the Eastern Coastal Plains it displays few topographic changes. Its very irregular coasts form the areas of Ensenada Honda and Medio Mundo. It also has several keys and small barren islands. The Luquillo Mountain Range crosses it, two of the higher elevations are Pico del Este and Pico del Oeste mountains.
Hydrography: The Fajardo, Demajaguas, Daguao rivers and the Aguas Claras and Secas ravines, among others.
Climate: The average annual precipitation is 1.312 mm and the annual average temperature is 26.1° C. During the month of February the climate is dry. During May thru September there is a period of humidity.
Economy: Manufacturing (plywood, apparel, hardware products).
Average Salary: $414.04 weekly (1998)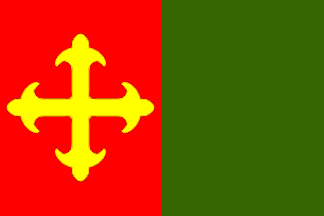 Flag: The flag of Ceiba derives its design and colors from the municipal Coat of Arms and maintains the same symbolism. It consists of two vertical stripes of equal width, red immediate to the hoist, and green the second one. The first stripe has a superposed yellow cross.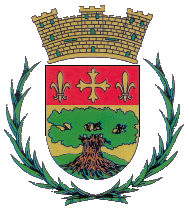 Coat Of Arms: E In field of gold, one ceiba tree, a mural crown, at the head a cross in gold with lily flowers of the same metal. The shield is flanked by two sugar cane stems, with their leaves crossed at the bottom.
The ceiba tree symbolizes the name of the town and simultaneously represents the indigenous prehistory of Puerto Rico. The cross and the lily flowers represent the first and last name of Don Luis de la Cruz, founder of the town. The cross also symbolizes the christian origin of the population.
Public Schools sorted by educational levels.
Fajardo Region
Ceiba District
Name
Level
Telephone
Address
Elementary

CEIBA ELEMENTAL URBANA NUEVA

K-6




Apartado 235, P.R. 00735-0000

CEIBA PARCELAS AGUAS CLARAS

K-6

(787) 885-2269

PO Box 235, P.R. 00735-0235

CEIBA RIO ABAJO

K-6

(787) 885-0160

HC 55 Box 24252, P.R. 00735-0000

Intermediate

CEIBA INTERMEDIA NUEVA

7-9

(787) 885-3170

PO Box 1070, P.R. 00735-0000

High School

SANTIAGO IGLESIAS PANTIN

10-12

(787) 885-3200

PO Box 1404, P.R. 00735-0000
Hymn: Lirics Carmen E. Pérez – Música Lito Peña
Ceiba…
bello rincón de mi tierra
de tí se nutre mi vida
y la savía de mis venas
por tí la ezperanza mía
florece en mi pensamiento.
Y por tí lanzo orgulloso
mi voz a los cuatro vientos
No cambio tus arboledas
ni campos ni riachuelos
ni este sol que vivifica
ni este pedazo de cielo
porque sería quitar
a Dios de mi pensamiento.
Y por tí Ceiba querida
ofrezco mi vida entera
resguardado por tu escudo
y abrazo a tu bandera.
Events:
Enamorado Marathon – February
Marlin Festival – Mayo – June
Patron Festivities – June
Fiesta Nacional de la Raza – October
Pavo Marathon – November
Places To Visit:
Ceiba Historic Mural
Los Machos Beach
Medio Mundo Beach
Distinguished Citizens:
Felisa Rincón – Mayor
Luis Vigoreaux – Actor, producer & animator.