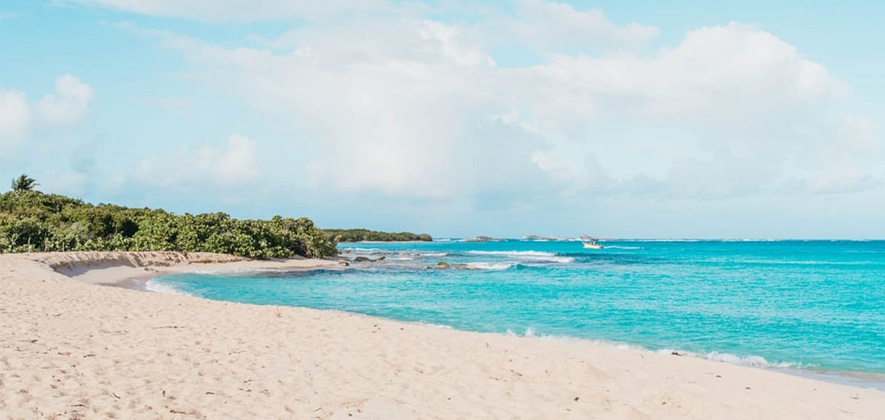 Cayo Icacos Island
Fajardo, Puerto Rico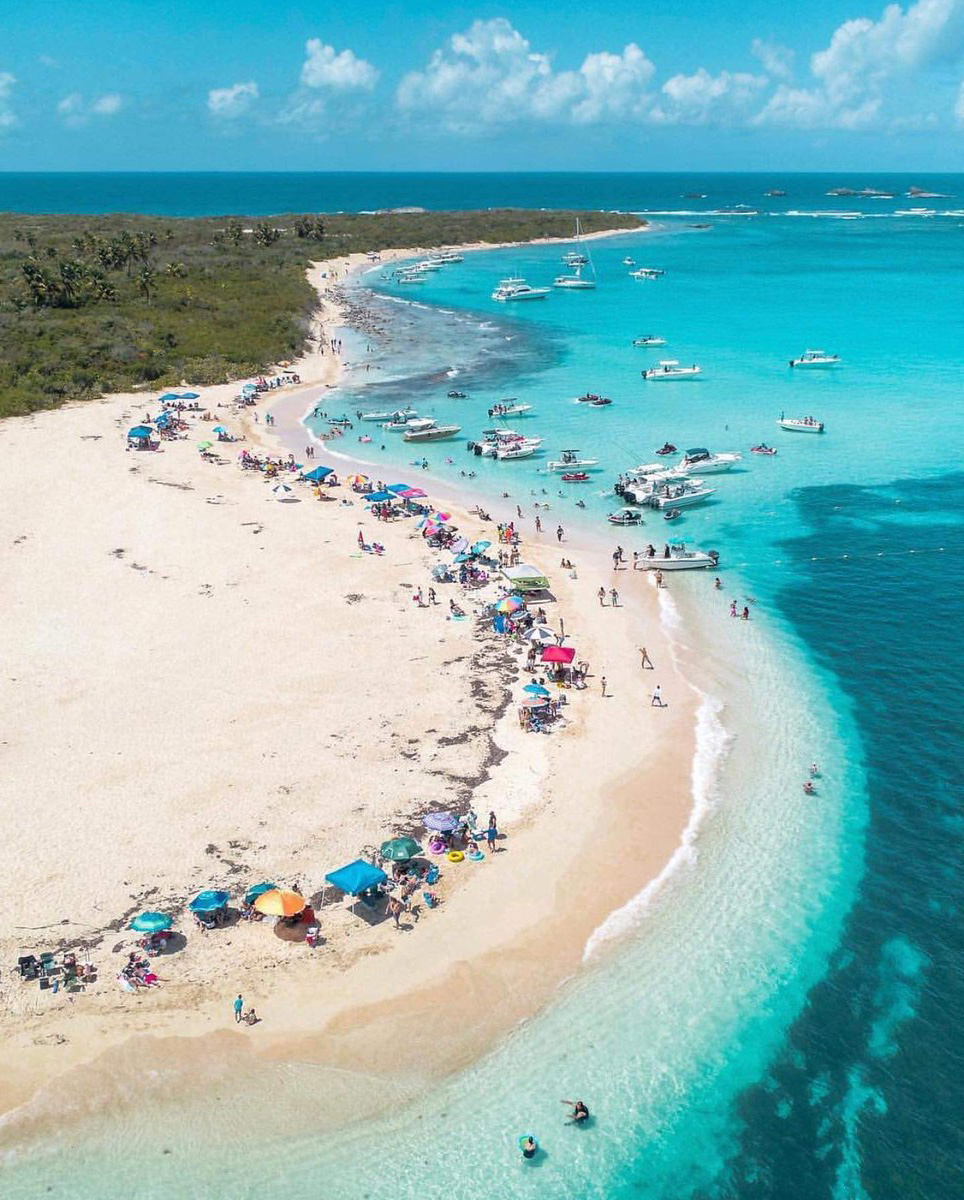 Cayo Icacos is a small uninhabited island near the Fajardo coast on the east coast of Puerto Rico. With crystalline waters that gently crash against a strip of sand with diamond dust.  Cayo Icacos (or Icacos Island) is the largest and most picturesque cay of the many that make up the Natural Reserve of La Cordillera.
Cayo Icacos is only accessible by boat, so be sure to pre-book a day trip by catamaran or water taxi.
Although the island does not have palm trees lined up for shade, it is perfect for swimming and snorkelling … you will discover a great variety of marine life. Cayo Icacos does not have a lifeguard on duty, so it is recommended to swim with a friend and use the floating belts available on the boat.
To go to Cayo Icacis, go to Las Croabas in Fajardo. There you will find many easy options like water taxis and private catamarans available to rent that will take you to the islands of Cayo Icacos and even to other islands such as Culebra and Isla Palomino. These docks are 60 minutes from San Juan or 2.5 hours from Aguadilla by vehicle.
If you take a private charter, you can request stops along the way for recreational swimming in the ocean. If you opt for a water taxi, be aware that there are no facilities on the island, so be sure to bring enough food and water, trash bags, and even a beach umbrella to protect yourself from the sun. Although a water taxi may be cheaper, booking a catamaran trip saves you the trouble of planning and overpacking. These provide snorkeling equipment, snacks, and food. Just remember to bring your towel, sunscreen, and a (waterproof) camera.
Once anchored, you can swim leisurely, put on your snorkeling gear, and explore the reefs, or hike on stretches of white-sand beach that surround this pristine island with turquoise waves crashing lightly against white sand dotted with chunks of seashells.