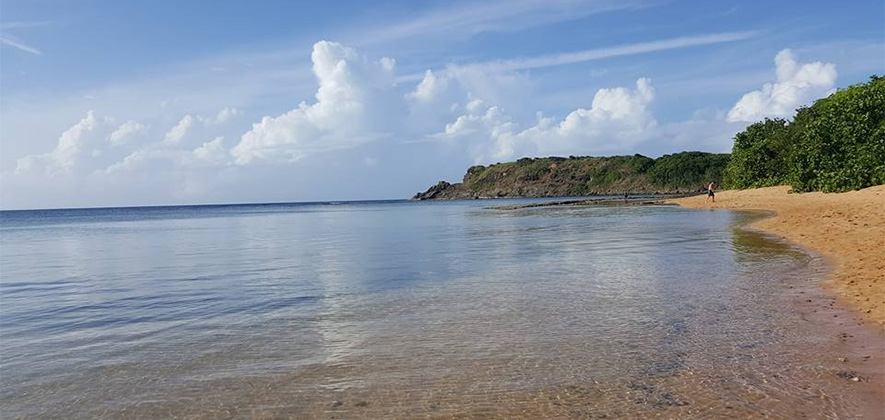 Escondida Beach
Fajardo, Puerto Rico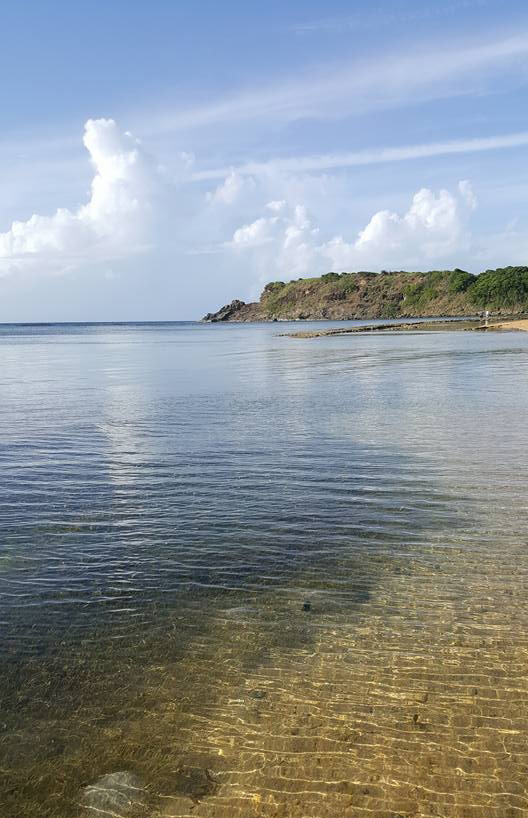 Playa Escondida is a beautiful beach located in Fajardo, in the Northeast Ecological Corridor Natural Reserve of the island of Puerto Rico.
The beach is ideal to spend a quiet day in front of the sea or a family outing. The water is clear, calm and shallow which makes you be in a true paradise away from the hustle and bustle.
Despite its beauty, it is dangerous because of its strong currents. It is not suitable for swimming. It is recommended that you enjoy its shore and do not go further. Near the shore there is a small reef where many snorkel.
This beach area is a long strip of heavy golden sand. You can walk left or right to find the right place. On the right, there is a large rock "hill". There are trails that will take you up the rock hill. From there you can see Luquillo and El Yunque.
On the left are the other beaches; Finca el Convento and then Govenor Beach, where you will see the vacation home of Puerto Rican politicians.
In order to get to this beach, you must park at the facilities of the Seven Seas Beach in Fajardo. Walk all its shore to the left until the end. After there you will find a path between the mangroves that will guide you to the beach. The walk will take about 15 minutes to arrive. Along the way you will also find Colora Beach which is separated from Playa hidden by a small peninsula called Cabeza Chiquita.
The beach has no facilities or security, take all your precautionary and security measures.