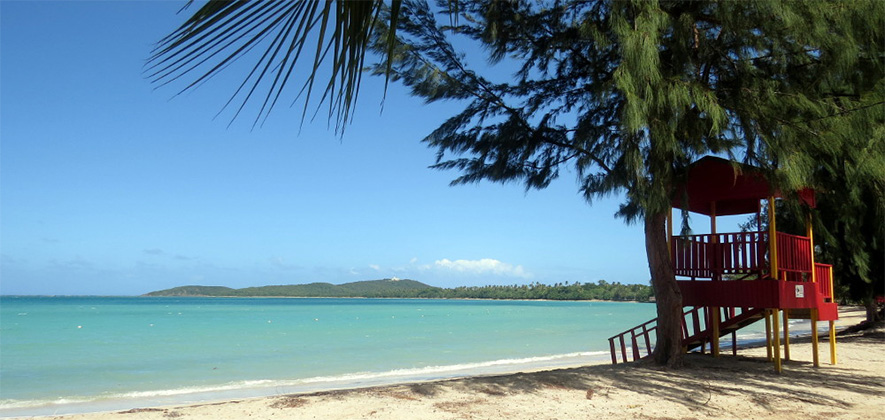 Seven Seas Beach
Fajardo, Puerto Rico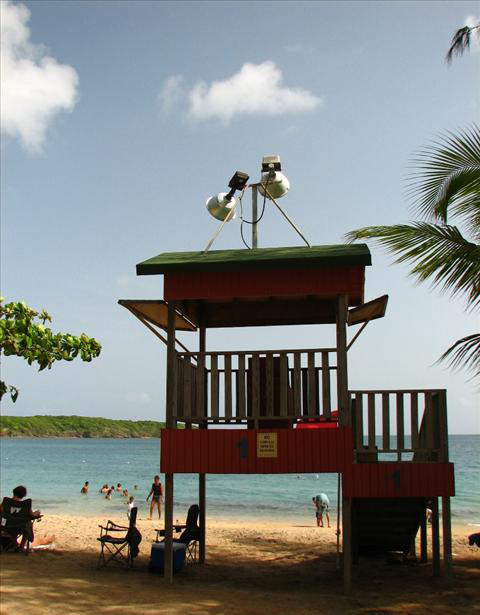 Seven Seas Beach in Fajardo is famous for its camping facilities and its area for towing houses. The water is calm and crystal clear, safe for swimming and snorkeling. The beach is classified as Blue Flag, a world rating that ensures water quality, safety and service.
Seven Seas is a beautiful and small crescent-shaped beach, with soft sand, almond trees and palm trees that provide protection from the sun. The views are fantastic and simply beautiful. You can admire the water and see the lighthouse in the distance. The water is blue and beautiful. There is a coral reef some distance from the beach, making a natural swell. This makes it a beautiful protected beach, with calm waters that the whole family can enjoy. Due to its calm waters, this is a perfect place to learn to dive.
Parking costs $3; You can camp for $10 a night and there is an area for trailer houses that you can rent for a cost of $25 to $40 daily. The beach has baths, showers and barbecue facilities. There are lifeguards and security guards.
The beach is open on certain days and times, but you can use the beach (without facilities) any day of the week, just parking along the road and walk to the beach.