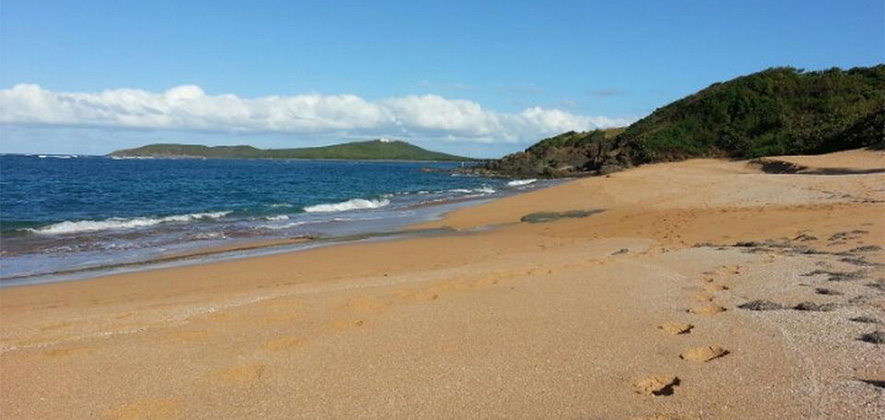 Colorá Beach
Fajardo, Puerto Rico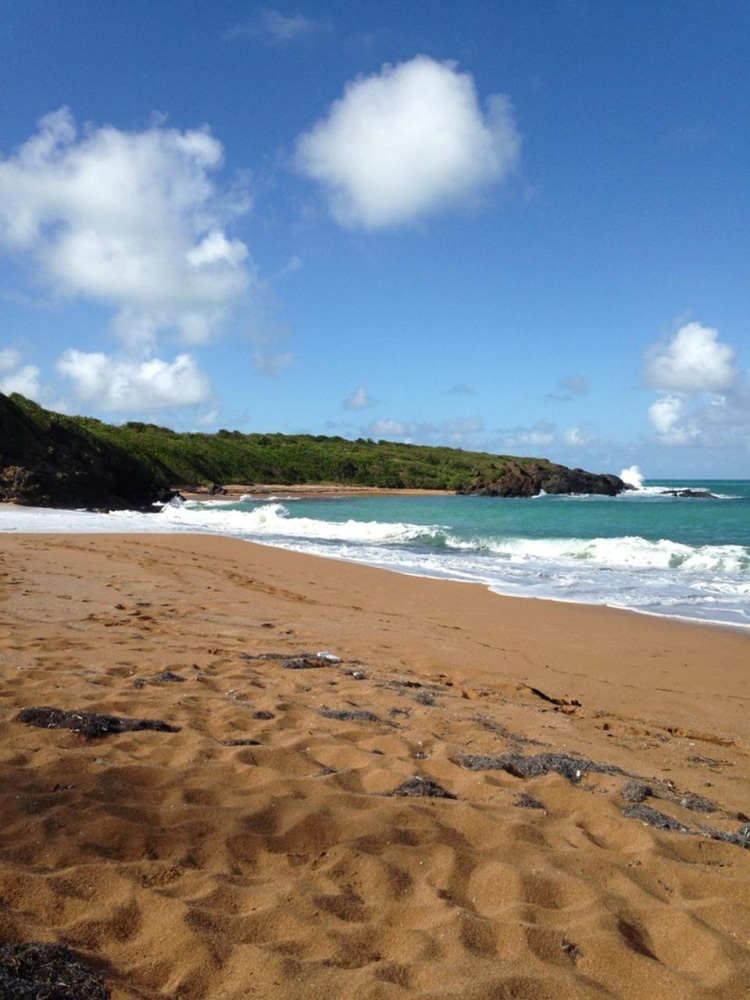 Colorá Beach is a beautiful and not frequented beach located on the northeast coast of Puerto Rico in the town of Fajardo.  Because there's a small walk to get to the beach, most people do not bother to go, which makes this beach a great "getaway."  It's a walk that is worth venturing. At the end of the walk you will find a beautiful beach, with perfect view, unfrequented and that you can enjoy in privacy.
The beach is known as Colorá Beach because of the reddish hue of its sand. The waters of this beach are crystal clear but most of the time it has wild waves so caution should be taken.  Large black rocks flank the beach, which helps keep it protected from sight, one of the reasons very few people know about this beach. On the other side you can see the historic lighthouse.
To get to the beach, you have to park at Seven Seas Beach. You walk all its shore to the left until the end. Then from there you will find a path between the mangroves that will guide you. The walk takes about 15 minutes to arrive. Along the way you will also find the Escondida Beach which is separated from the Colorá Beach by a small peninsula called Chiquita head.
The beach is suitable for swimming and some water sports, it is recommended to take everything necessary for the stay on the beach since it does not have sanitary facilities or lifeguards.