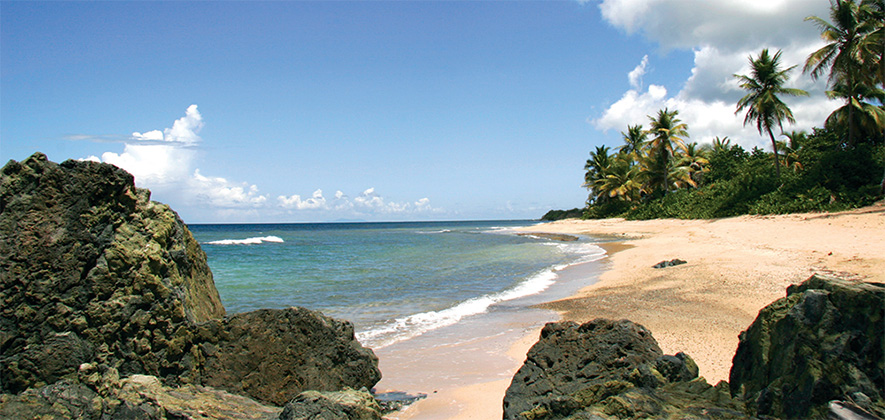 Escondida Beach "Plateada Beach"
Vieques, Puerto Rico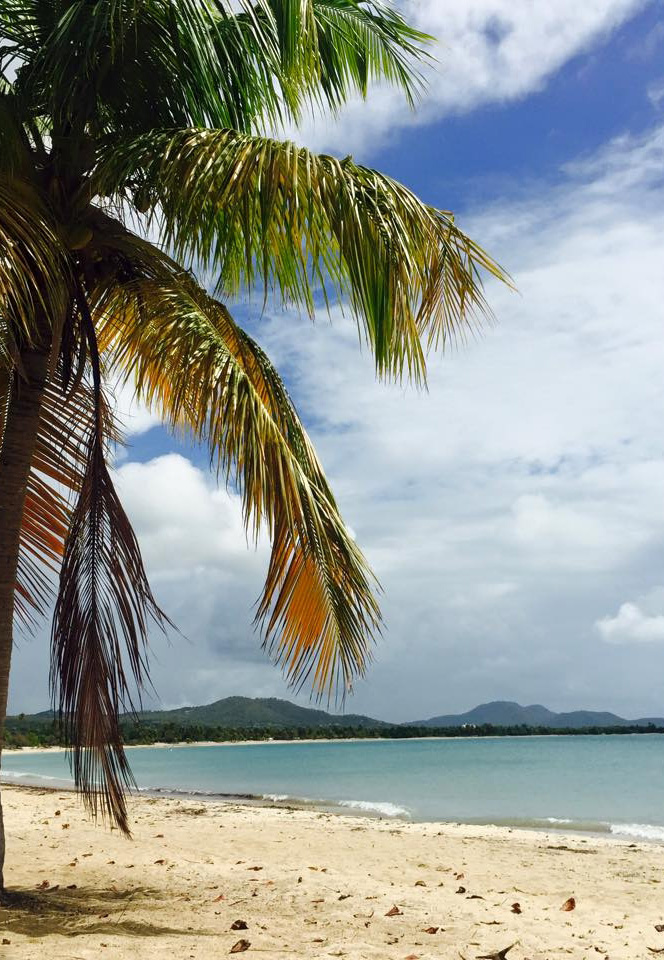 Escondida Beach also known as Plateada Beach is a beautiful beach with white sand and crystal clear water located to the east of the island of  Vieques.
This cozy beach cove is completely embraced by hills covered in green that serve perfectly as a backdrop. It is quiet, perfect for swimming or sunbathing.
The beach is narrow, there is not much sand, but you have plenty of space to place your beach chairs on the sand and enjoy the views of the coastal keys, listen to the gentle waves and, of course, enjoy a good swim.
During your visit to Escondida Beach, you will feel like part of a beautiful tropical painting. Which is why a large number of travelers who vacation in Vieques and Escondida Beach keep coming back year after year.
Although Playa Escondida may be the smallest beach in the Caribbean, on this beach it feels as if nature was created only for a few, you will feel that you are in your own private beach. If you visit this beach you will feel that you are in paradise.
During the summer months, the water is calmer, a wonderful place to snorkel on a beach that will most likely have everything to yourself.
Playa Escondida is one of the last beaches within the Vieques National Wildlife Refuge on the south side of Vieques. Restrooms are available at the entrance of the Refugio office door. Cell phone reception is not the best in this area. It is recommended that for your safety, you do not go swimming alone.
How to get there:
To get to this beach you must enter the Vieques National Wildlife Refuge and follow the road until you find the sign that identifies the beach. An all-terrain vehicle is recommended, it can usually be rented on the island.
There is very little parking, you will most likely have this beach to yourself as most people tend to head to La Chiva Beach and the more accessible beaches.