Pata Prieta Beach "Secret Beach"
Vieques, Puerto Rico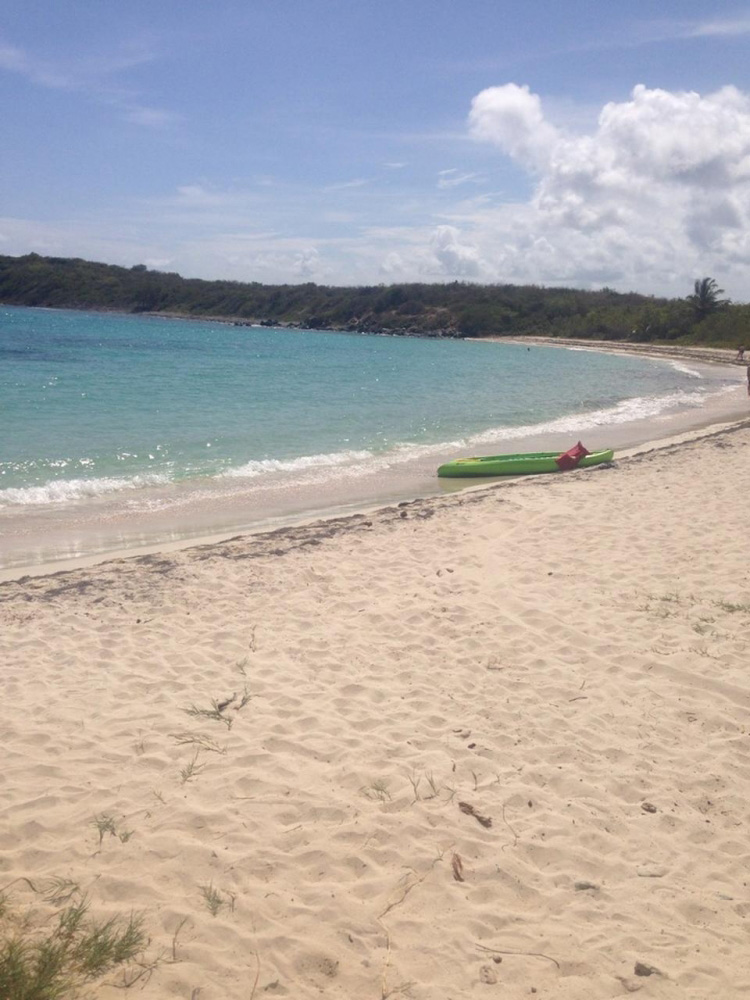 Pata Prieta Beach (also known as Secret Beach) is a small beach within the Vieques National Wildlife Refuge, on the south side of the Vieques island.
If you are looking for tranquility, this is the beach for you, the sand is white and the waters are generally calm, free of strong waves, perfect for swimming for both adults and children. The beach is perfect for diving, especially in the summer months.
To get to the sand on this beach, there is a short "walk" (approximately 200 feet) from the parking lot, so not many people go to this place.
If you hike the rocks to the east you can get some great photos of the old lighthouse. You will see a long strip of sand with some trees / shrubs for shade.
This beautiful beach with white sand and blue waters has green hills on one side and rocks on the other. The beach is a nesting area for sea turtles and offers very good snorkeling "diving" areas on both sides of the beach.
To the east of the beach and very close to the shore, you will find small fish that live among algae and stones. The water is blue with different shades of deep blue turquoise gemstones, which changes with the sun. The beach is simply a quiet, safe and sunny place to enjoy the day.
To get to this beach, you must enter the Vieques National Wildlife Refuge and follow the road until you find the sign that identifies the beach. We recommend going in a 4 × 4 vehicle to get to this beach. There are no facilities, no facilities.