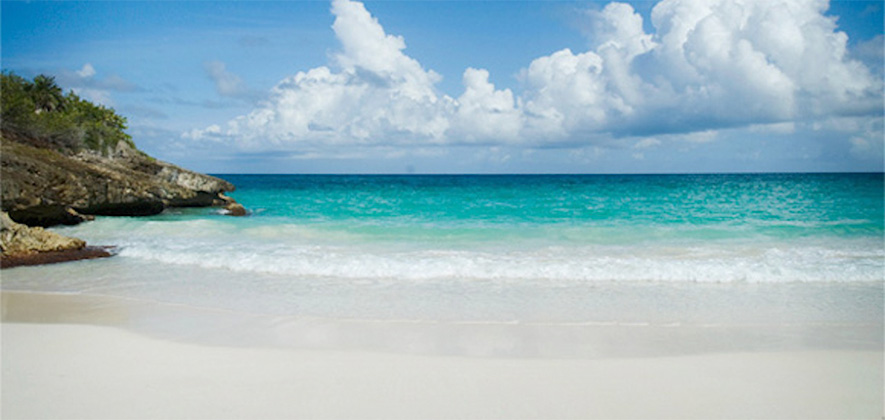 Media Luna Beach
Vieques, Puerto Rico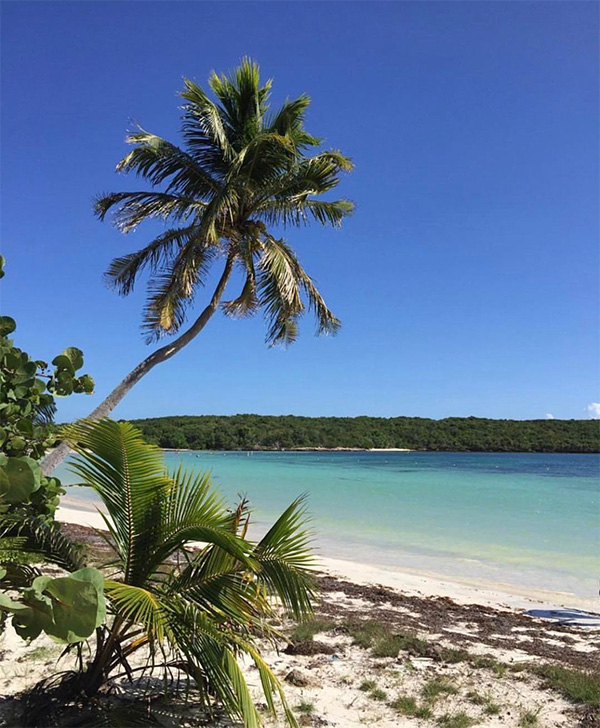 Media Luna Beach is one of the most visited beaches in Vieques located northeast of Puerto Rico and maintained by the Department of Puerto Rico National Park. It is a small isolated crescent-shaped beach that is accessed through a dirt road from the Sun Bay Beach. You can have this beach practically just for you, since most visitors tend to stay in Sun Bay.
The water of the Media Luna beach is turquoise and the sand is white and fine as dust. The water is shallow and there are no waves because the beach is inside a bay. This makes it one of the most preferred among families with children. You can walk about 40-50 feet and still be in shallow water with banks of small tropical fish around your feet.
You can camp nearby and use the sanitary facilities of the Sun Bay beach. The beach has gazebos with wooden benches. It is an excellent beach for swimming and water sports.
To get to this beach you must enter the facilities of the Sun Bay beach and drive to the left on an unpaved road. At the end of the road you will see the sign that takes you to the beach.