Caracas Beach (Red Beach)
Vieques, Puerto Rico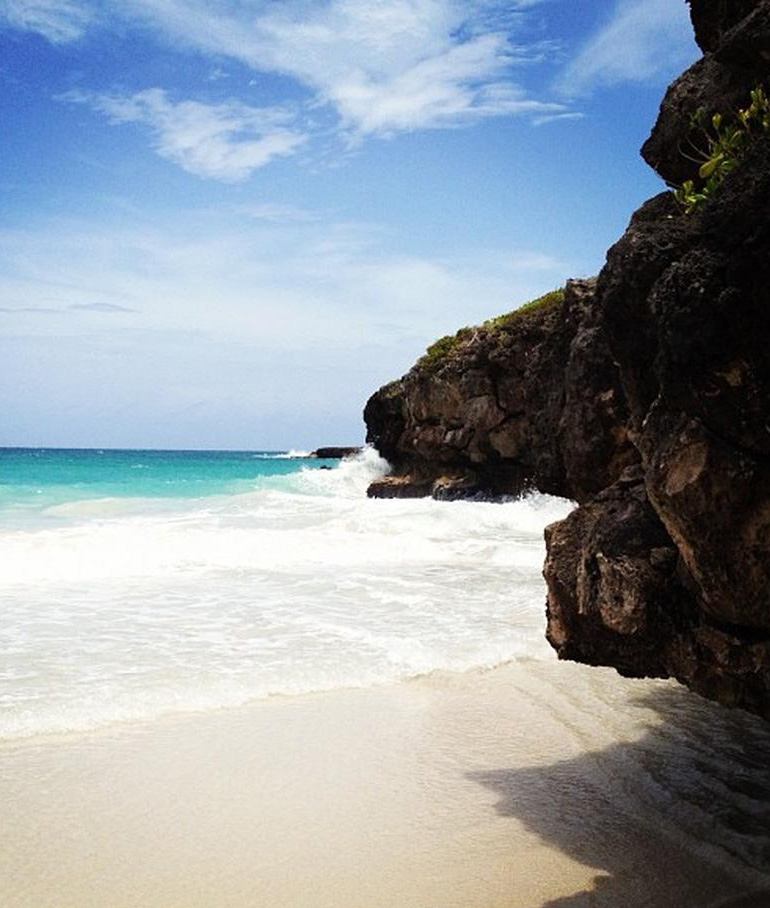 Caracas Beach is one of the favorite beaches among locals and tourists for its pure beauty and its family facilities. The beach is located on the south coast of Vieques and is recognized as an excellent destination for surfing and snorkelling among other water sports.
The sand on the beach is perfect, a Caribbean white with beautiful greenish blue waters. Its pure sand is flat white in the shape of a crescent, with rocky outcrops on both sides and a key next to the coast.
The waters and waves are gentle offering fun for children who want to do a bit of boogie boarding. The beach is wide with lots of sand so that families can have fun.
During the weekends, families can often be seen playing beach volleyball and other watersports.
The beach is easily accessible, as it is the first accessible beach within the National Wildlife Refuge on the south side of Vieques along the Caribbean Sea.
In the parking area of ​​Caracas Beach you will find multiple gazebos where you can hide from the sun, carry your personal items and snacks. You will also find cabins along the edge of the beach. They all have picnic tables as well as grills for your barbecues.
Caracas Beach has recently been opened to the public due to previous bombing practices carried out on this beach by the United States. Since it was opened to the public, Caracas Beach has been a resounding success for its white sand in combination with the turquoise water, which is really a real pleasure to admire the view.
The beach has facilities including gazebos for family picnics. There are no restrooms on the beach, but a short trip back to the entrance of the refuge you can use the office restrooms.