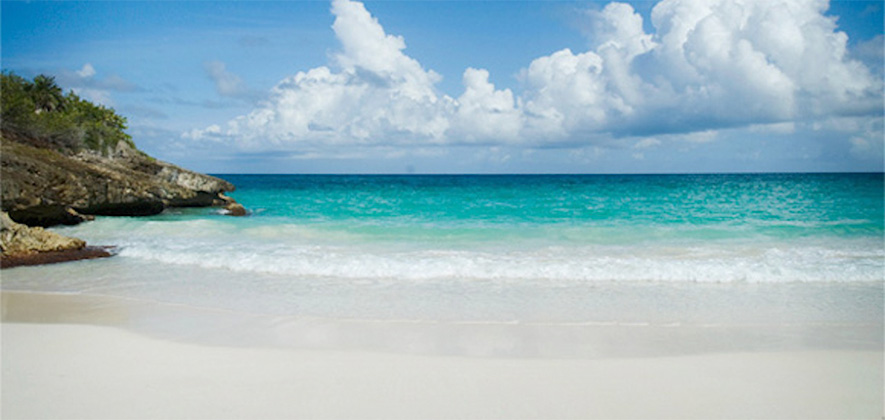 Navío Beach
Vieques, Puerto Rico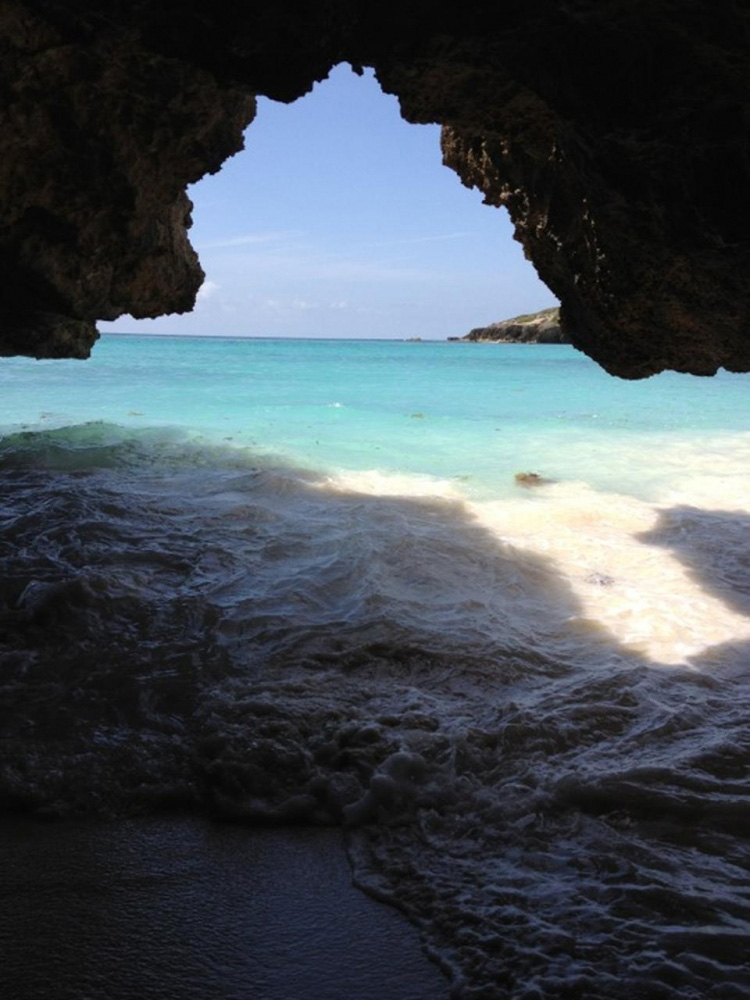 Navío Beach located south of Vieques is a small beach of white, soft as dust sand.  It is the perfect beach to practice body surfing at the same time be able to relax and get away from the bustle.  If you are a little adventurous and the tide is low, you can explore two caves that are east of the beach. It is a sea turtle nesting area. The beach is wide and long, so it is ideal to sit and read your favorite book.
The beach is framed by cliffs at each end, with a lush line of sea grape plants, palm trees and native plants.
The uniqueness of the beach is in the soft bubbling waves with its hidden caves. The sounds of the beach ocean are fascinating. The beach is not only an impressive beach, but also has fun waves for those who enjoy an afternoon of body surfing fun.
The beach is deserted most of the time, but on Sunday afternoons improvised volleyball is a tradition. You can access the Navio beach through the entrance of Sun Bay Beach. Follow the path to the left once you enter the Sun Bay Beach, you will see signs for the Media Luna and Navio beaches. During the rainy season, the road to Navio Beach may be inaccessible.