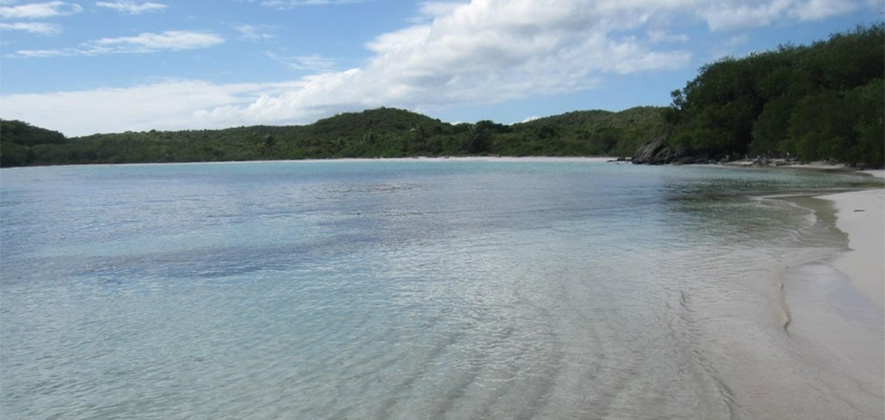 La Chiva Beach "Blue Beach"
Vieques, Puerto Rico
La Chiva Beach was previously known as "Blue Beach".  It is one of the most beautiful and breathtaking beaches that you must visit during your stay on the island of Vieques.  This beach a mile and a half long is formed by a bay and located within the south side of the National Wildlife Refuge of Vieques.
The long stretch of this extensive blue beach is perfectly picturesque.  In front of the beach there is a small key where snorkeling is practiced in its surroundings. It is also a nesting area for sea turtles.
Unlike other beaches on the island of Vieques, its waters are crystalline, calm, turquoise and the sand is white and soft as dust, perfect for those who love long walks along the beach.  Beneath the surface you can explore a colorful world of diverse marine life and healthy corals.
La Chiva Beach is one of the best snorkeling beaches on the island of Vieques with perfect waters for swimmers of all ages.  To get to the beach you must enter the Vieques National Wildlife Refuge and follow the road until you find the sign that identifies the beach.  There are small individual parking areas along the road with entrances to this beach.  It is necessary to rent a vehicle to arrive, as it is one of the farthest beaches of Vieques, but it is really worth the trip.