Grande Beach
Vieques, Puerto Rico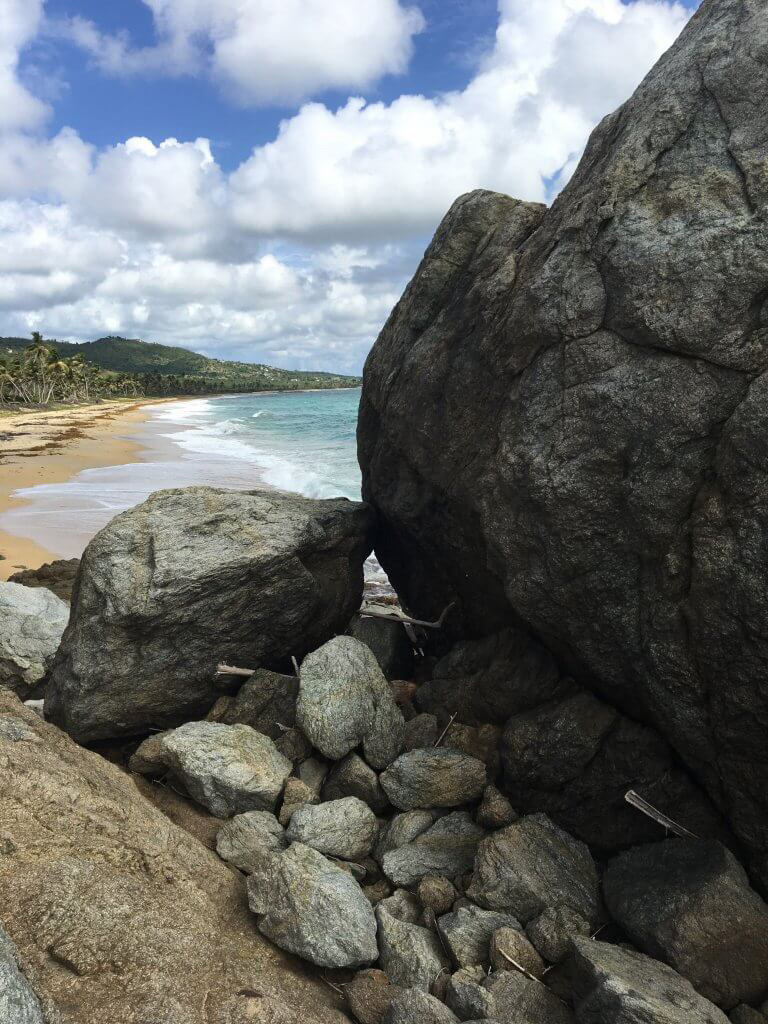 Grande Beach is a beach with a long coastline, which runs along the southwest corner of the island of Vieques.
The beach is perfect to enjoy a long walk, while you dip your feet in the refreshing waters of the Caribbean Sea. If you walk east you will find Negrita Beach.
Playa Grande is characterized by black sand, due to the sediments of a nearby river. The sand is very coarse, composed of an artistic collection of broken shells, coral stones and small stones.
Although the beach is too dangerous for swimming, it is perfect for sunbathing, taking long walks and taking photos. It is also a good place to enjoy the sunset and gaze at the stars. Along the beach, you will see unique little treasures of the sea such as small shells that will catch your eye.
The beach does not have sanitary facilities, but the landscape is worth admiring. The beach is not visited frequently, which makes it an excellent place to escape.