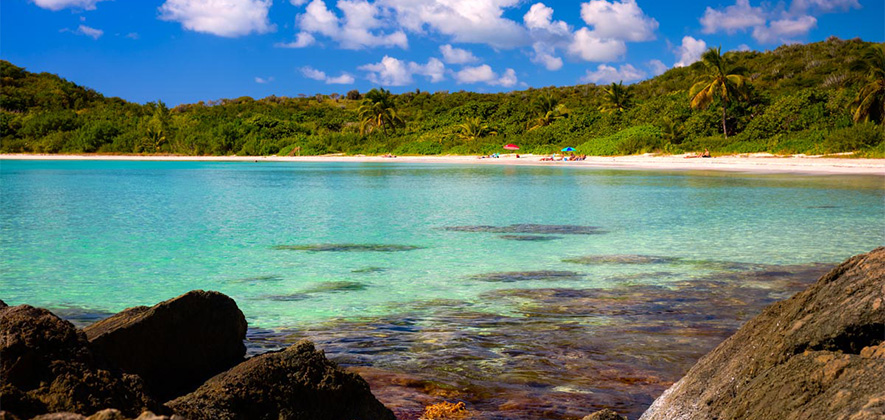 La Plata Beach
Vieques, Puerto Rico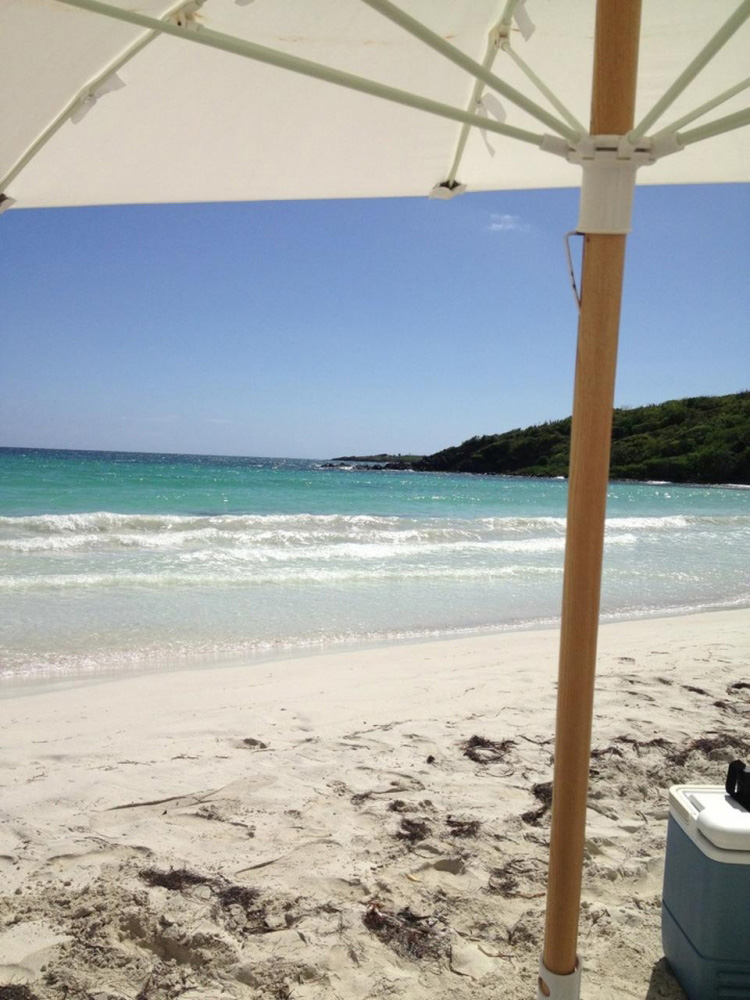 La Plata Beach also known as "Silver Beach" or "Orchid Beach" is located in the east area of the island and belongs to the Vieques National Wildlife Refuge. The sand is white and turquoise blue water, perfect for snorkeling, swimming, spend a day with family. Despite its beauty, it is rarely visited. Playa La Plata is truly a hidden treasure.  This is a beach that you can be the first to arrive and claim the entire beach as your own!
This beach is one of the few beaches in Vieques with soft, white sand and clear blue water, surrounded by rocks and green hills. The sea grass tends to wash at the western end of the beach. When water touches the shore, the sand shines.  At either end of the beach you will get the best snorkeling "dive" along the rocks, so be sure to bring your snorkeling gear.  Just around the rocks towards the east is Platita Beach, another small beach.
To get to this beach, a 4×4 vehicle is recommended.  The beach has no sanitary facilities, nor food kiosks.