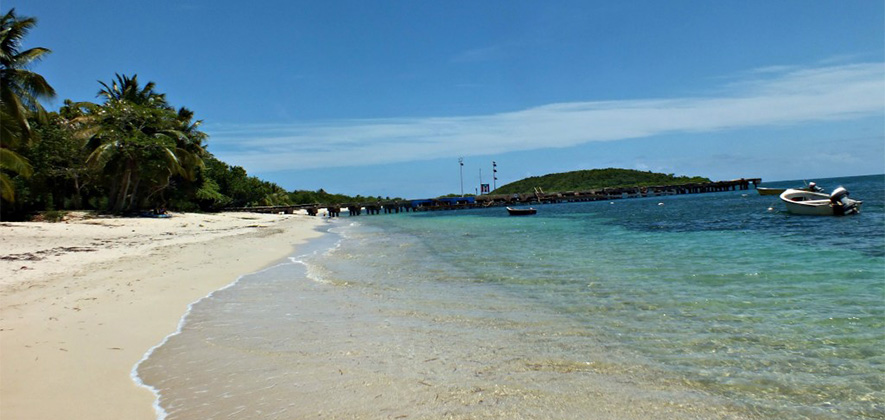 Esperanza Beach
Vieques, Puerto Rico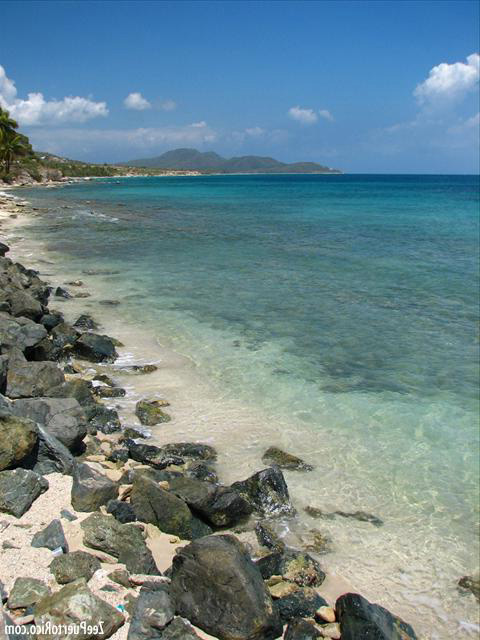 Esperanza Beach is located in one of the most visited areas of Vieques. This picturesque beach is located on the south side of Vieques on the Malecon. This beach is one of the favorite places for children and local families. It is a tradition that children and teenagers jump from the dock to the crystal clear waters at certain hours of the day.
Contemplating the waters of Esperanza beach offers you a spectacular view. The sand is white as dust, and the waters are warm, bright blue and so clear that you can see the bottom at a decent distance from the coast. It is embellished by picturesque fishing boats and sailboats. From the shore you will see a small island known as Cayo Afuera.  You can reach the island by kayak or swimming, if you are a good swimmer. Kayaking is another favorite sport that is practiced on Esperanza beach.
La playa con arena fina y su aguas cristalina es perfecta para una gran cantidad de actividades acuáticas, desde la natación básica hasta snorkear y kayak. Hay quienes acampan en sus alrededores. Para un poco más de emoción, intente bucear a lo largo de la costa, donde los arrecifes más pequeños producen mucha vida marina. El coral de asta, que se encuentra solo alrededor de Vieques y Culebra, es una magnífica vista submarina para ver cuando se bucea y una de las razones por las que se aclama el buceo aquí. Las excursiones de buceo y esnórquel en alta mar están disponibles y tienden a estar en botes más pequeños.
Frente a la playa encontrarás restaurantes, pequeñas tiendas artículos playeros, alquiler de equipos de snorkel, equipo acuático y otros equipos, como sillas y sombrillas.