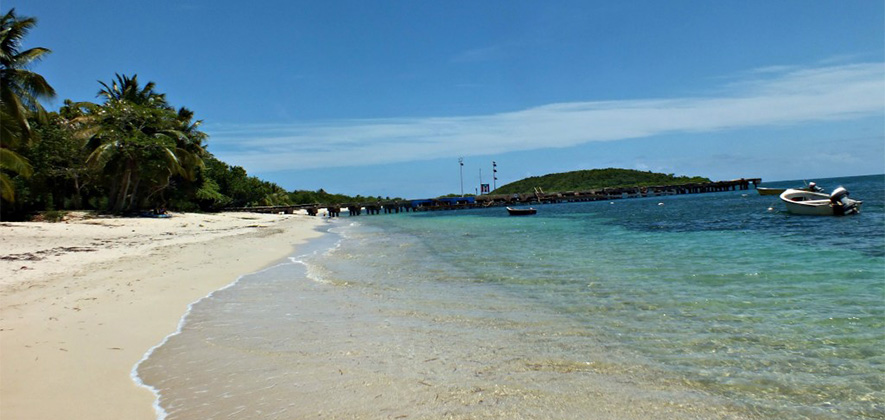 Esperanza Beach
Vieques, Puerto Rico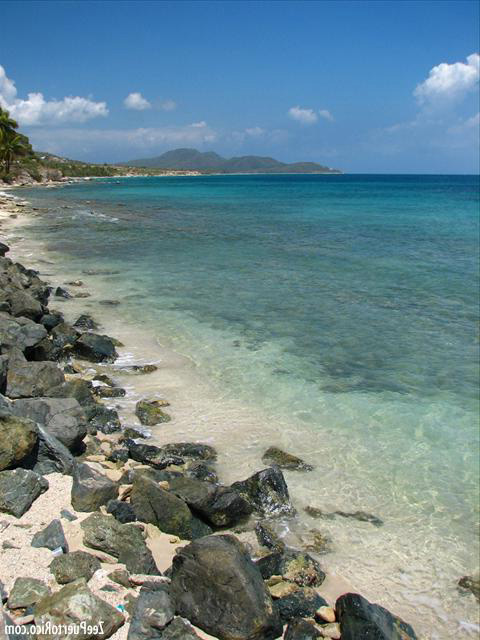 Esperanza Beach is located in one of the most visited areas of Vieques. This picturesque beach is located on the south side of Vieques on the Malecon. This beach is one of the favorite places for children and local families. It is a tradition that children and teenagers jump from the dock to the crystal clear waters at certain hours of the day.
Contemplating the waters of Esperanza beach offers you a spectacular view. The sand is white as dust, and the waters are warm, bright blue and so clear that you can see the bottom at a decent distance from the coast. It is embellished by picturesque fishing boats and sailboats. From the shore you will see a small island known as Cayo Afuera.  You can reach the island by kayak or swimming, if you are a good swimmer. Kayaking is another favorite sport that is practiced on Esperanza beach.
The beach with fine sand and crystal clear waters is perfect for a host of water activities, from basic swimming to snorkeling and kayaking. There are those who camp in its surroundings. For a little more excitement, you can try snorkeling along the shoreline, where the smaller reefs produce a lot of marine life.
This coral, found only around Vieques and Culebra, is a magnificent underwater sight to see when diving and one of the reasons diving is acclaimed here.
Offshore diving and snorkeling excursions are available and tend to be in smaller boats.
In front of the beach you will find restaurants, small shops for beach items, rental of snorkel equipment, water equipment and other equipment, such as chairs and umbrellas.