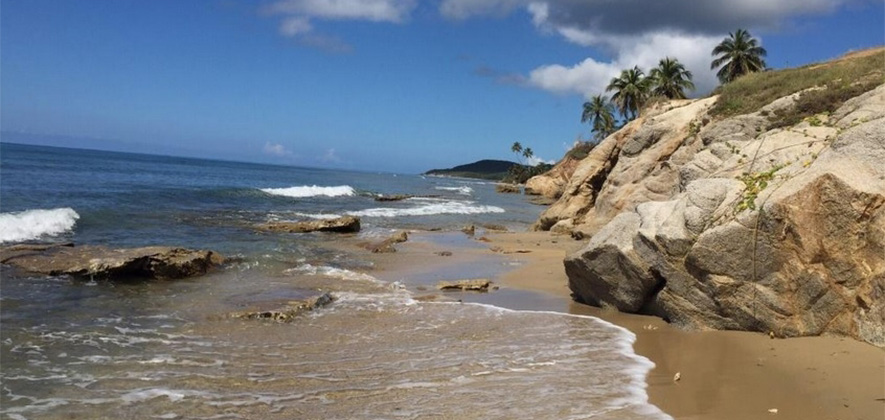 Black Sand Beach "Playa Negra (Negrita)"
Vieques, Puerto Rico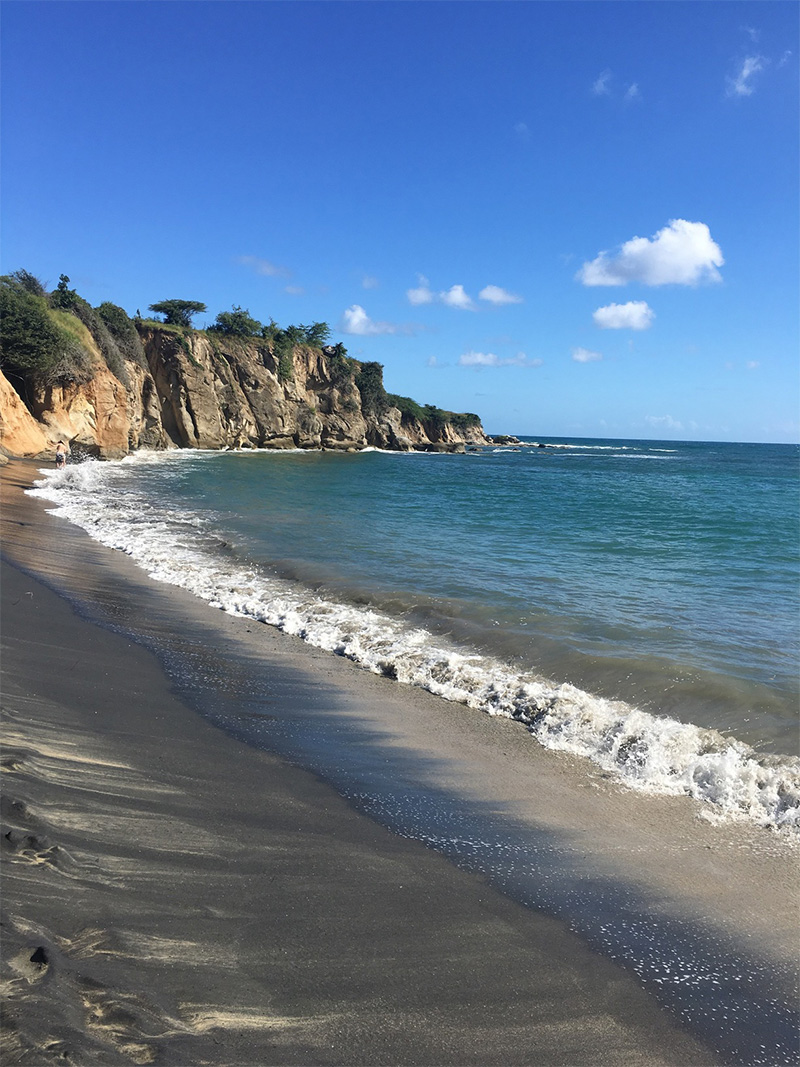 Black Sand Beach located in the northern part of Vieques, is a black sand beach that contains tiny lava particles, a reminder of the island's volcanic origins millions of years ago. It is one of the most hidden beaches of the island.
Due to rough seas, this is considered more like a hiking expedition than swimming. It is necessary to bring repellent, water and all the necessary care since to get there, you need at least two hours of walking.
You will find beautifully shaped floating wood, rocky cliffs, desert shrubs that cover the cliff wall, all contrasting with deep black, golden sand, turquoise waters and sparkling white waves.
Visitors are delighted with this beach, Black Sand Beach is without a doubt one of the three best beaches to visit.
To get from the boardwalk in Esperanza, go west on Road #996 and turn left onto Road #201. When you arrive at the Galleon Gallery sign, exit the road and park. Look for the bridge on the road and walk to the dry creek bed below it. Follow the stream bed through a densely wooded forest to the ocean. The beach has no facilities.