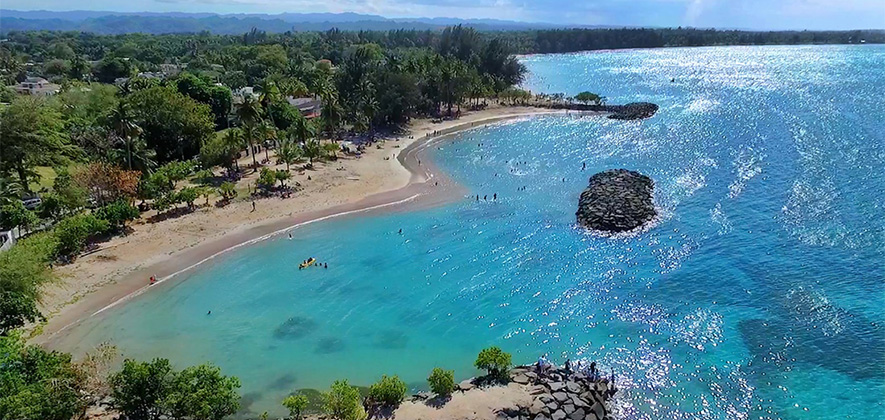 Dorado Beach Manuel Nolo Morales "Sardinera Beach"
Dorado, Puerto Rico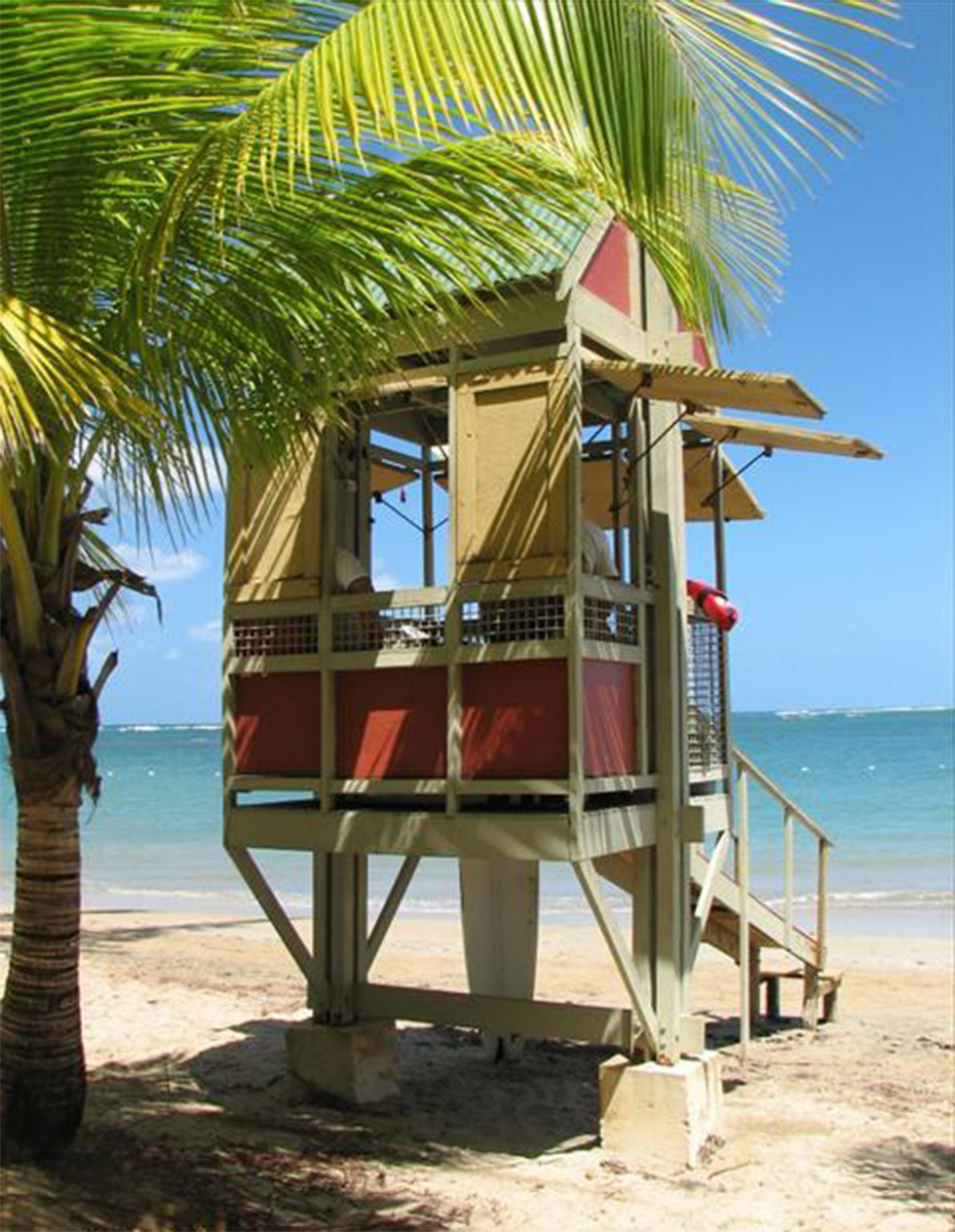 Dorado Beach Resort, Manuel "Nolo" Morales, also known as Sardinera Beach, is one of the best beaches located north of the island of Puerto Rico in the town of Dorado. It is characterized by its crystal clear waters and its beautiful sand. With a large number and variety of trees on the beach, many visitors prepare their BBQ's under the shade of these trees.
The beach is managed by the National Park Company. There is a bathing area with ropes, closed parking, toilets, showers, lifeguards, and water quality monitoring. The beach has food concessions as well as rental of beach umbrellas and chairs available. There is a long strip of sand and then a row of trees that provide some shade. There are also some picnic tables in the shaded area.
The beach, being one of the most important tourist spot on the island, has bathing facilities, showers, gazebos and lifeguards. In the surroundings you will find restaurants to your liking. Parking is limited.
There is an open air restaurant on the beach with pool tables where you can get food and drinks to eat there or bring back your blanket / chair. Or you can go to one of the many food stalls or bars across the street.
At the eastern end of the beach there is a rock "jetty" that separates the most beautiful side of the beach, where swimming is allowed.
The parking fee at the beach is $4 for cars and $5 for minivans and SUVs (plus tax). Free street parking is also available. The beach / facilities are open Wednesday through Sunday (and holidays) from 9a.m. to  5p.m. They are open 7 days a week during the summer "high season".
Parking and restrooms are at the west end of the beach. The beach is quite popular with locals. So expect weekends and summer to be very busy with limited parking.
How to get there:
Take Highway 693 toward Carr 697 North. Follow Carr 697 until it ends at the beach, then turn left to reach the spa parking lot.